Ajoy Das: A transformational story from Bhubaneswar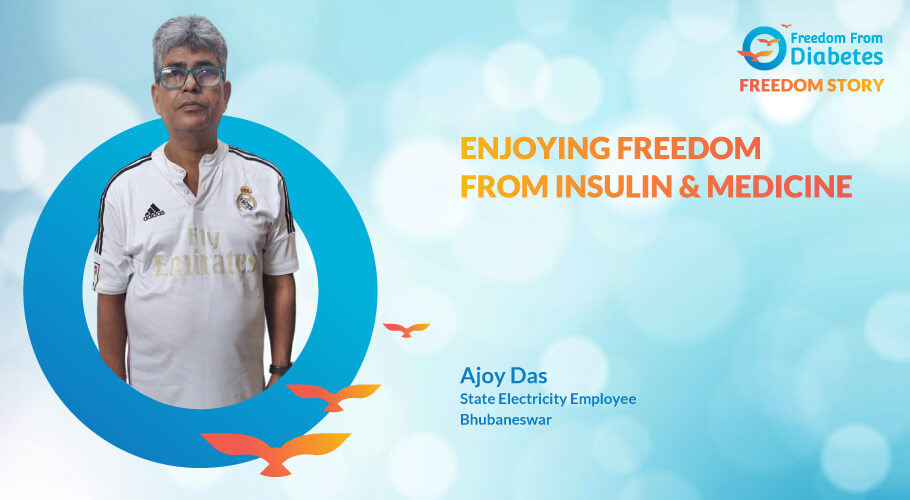 Enjoying freedom from insulin and medicine
Name- Mr.

Ajoy

Das

Age- 60 Years Young
Profession- State Electricity Employee
Place - Bhubaneswar
Hello all,
I'm Ajoy Das from Bhubaneswar, Odisha. I worked as an engineer in the state electricity utility, now retired.
My diabetes story


The 2009 routine medical check-up disclosed I had diabetes. There is no strong family history nor any major stress. So it was difficult to figure out the cause.

With fluctuating sugars, medicines kept changing and increasing. By the time it was 2021, I had to start on insulin too. My other sufferings were knee joint pain and BPH (Benign Prostatic Hypertrophy).
Introduction to FFD


I came to know about FFD through a past participant.
Why did I choose FFD?


I wanted freedom from insulin and medicines. I was encouraged by the results achieved by the said participant.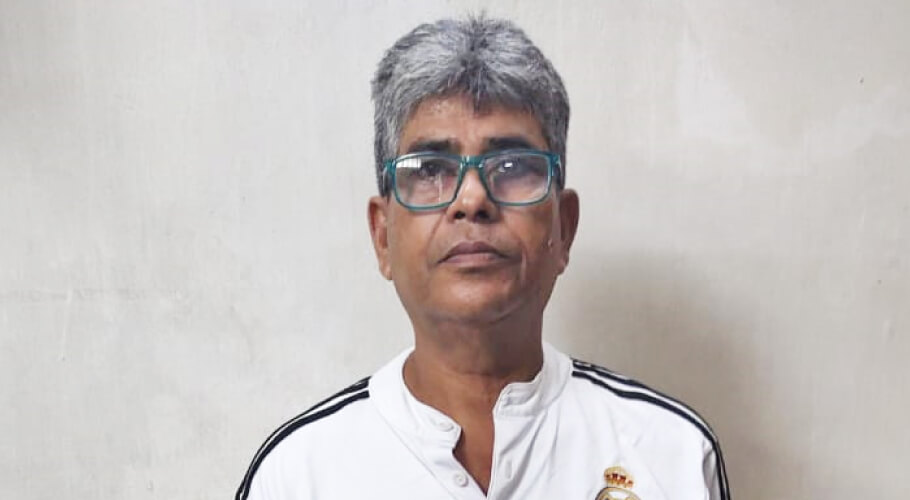 Mr. Ajoy Das
Reversal story


I first participated in the introductory Webinar DRS by Dr. Pramod Tripathi and then enrolled in FFD's one-year diabetes reversal program - (HTP) immediately. My journey towards good health had begun.
The 4 FFD protocols are superbly blended which gave me good results. My medicines and insulin were reduced to nil from very high doses. I lost 12 kg of weight too in this process. The most important point I realized was that I ate everything, and did not starve myself.
The HbA1c drop is worth sharing. My previous HbA1c which was 10.6 came down to 6.2 which is a great achievement. On the exercise front, I sincerely follow the FFD exercise expert's advice.
I have started feeling light and confident.

Key quotes


"Joining FFD has paid off"


Key takeaways


Insulin stopped
Medicine stopped
Weight loss of 12 kg
Good HbA1c drop