YEAR-WISE DOCUMENTATION OF GTT CLEARED PARTICIPANTS
---
Glucose Tolerance Test (GTT) involves consuming 15 tsp (75 grams) of glucose in a fasting state. This is followed by checking Blood Sugar Level (BSL) tests, taken after one and two hours respectively. Only those whose BSL counts fall within normal ranges are declared successful. All diabetics usually fail this test. Infact, this test is used to diagnose diabetes and pre-diabetes. Many medical professionals consider it to be one of the ultimate test of reversal.

Over the years the number of FFD participants who have successfully cleared this test has grown tremendously, after becoming free of medications and coming into remission (Hba1c < 6.5 without medications for 3 months).

In 2015, we had around 15 GTT cleared participants; By 2021 that number had blossomed to 350+. So far, over 600+ participants have cleared GTT and 400+ have cleared IGT. Conventional thinking may maintain that diabetes is irreversible, but we know this is not true through this real-world experience. It's a great achievement for anyone who has suffered from diabetes, to stop medications, to experience remission and then clear this tough test and it definitely is a cause of celebration. Summary of the year-wise results are given in the graph below: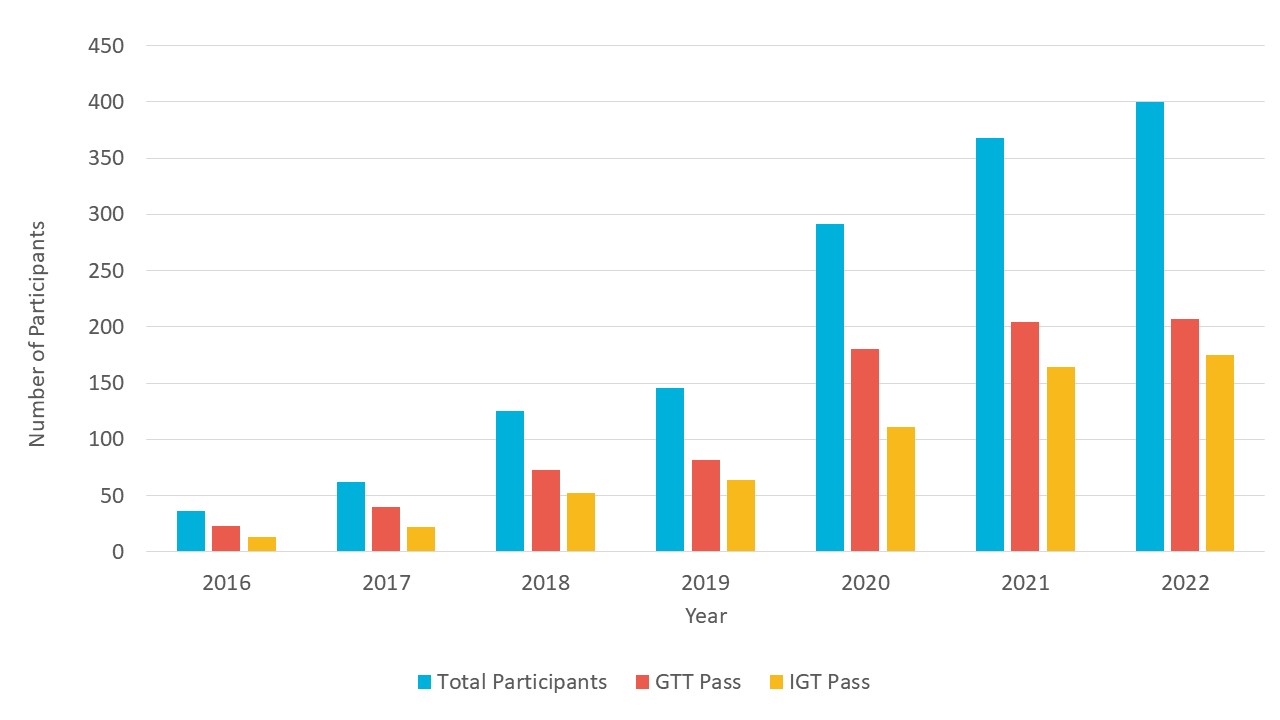 Every year since 2015, we have been celebrating this achievement of our participants through a unique Festival of Freedom called Muktotsav. This is an annual event when our champions step into the well-deserved limelight. They are felicitated and awarded for their achievements. Not just those who have reversed their diabetes, and passed the GTT, but other champions too. For instance, people who have lost the maximum weight, or stopped their medicine in the shortest time. There are also award categories for freedom from hypertension, cholesterol medications, most deserving athletes, healthy couples and families, etc. The successes of our participants validate our efforts and our belief that Diabetes Can Be Reversed. This event greatly encourages other diabetics, from all over the world, to strive towards their own reversal and freedom!

Muktotsav has attracted several celebrity guests. In 2020, Muktotsav had internationally celebrated diabetes reversal pioneer, Dr. Neal Barnard as Chief Guest. In 2021, acclaimed researcher in the field of diabetes remission, Dr. Roy Taylor graced the event as the Chief guest along with Dr. Bhushan Patwardhan (Former Vice Chairman- UGC and Chairman- Indian Council of Social Science Research).
To know more about the people who have achieved this stupendous success, the celebrations and awards, please click on the year wise links below: