FFD helped me achieve sustainable reversal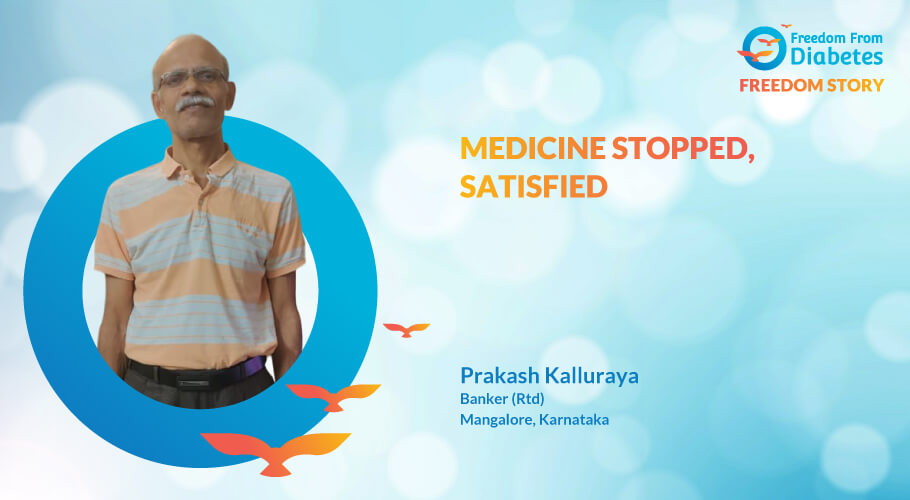 Medicine stopped, satisfied
Name- Mr. Prakash Kalluraya
Age- 61 Years Young
Profession- Banker (Rtd)
Place - Mangalore, Karnataka

Hello all,
I am Prakash Kalluraya a retired banker from Mangalore, Karnataka.
My Diabetes story


Luckily, there is no strong medical history of diabetes in my family. I suffered from malaria in 2015, thrice at monthly intervals, and was hospitalized for the same. Tests done during that time disclosed high sugar levels. My mother suffered from adult-onset diabetes like mine.
I faced no major problems due to diabetes.
How did FFD happen?

It is through my cousin's brother whom I came to know about FFD.
Why did I choose FFD?

Earlier, I believed that diabetes can only be controlled. FFD was reversing it, making people free from medicines. I enrolled in FFD's one-year diabetes reversal program - HTP immediately.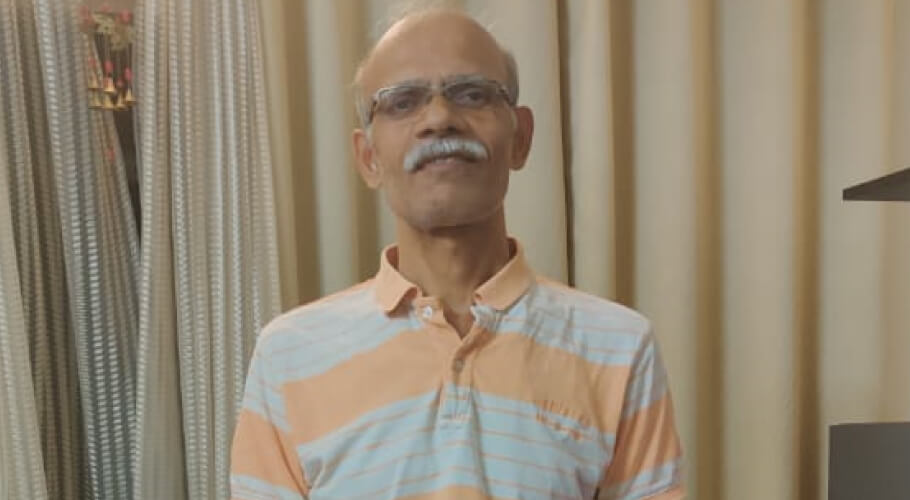 Mr. Prakash Kalluraya
Reversal journey

Being a banker had its occupational hazards. My job was stressful and it had shown its colors on me. It was difficult to manage diet and exercise being in service. Once I was free, I immediately joined FFD which was my best decision.
My diabetes medicines stopped within 2-3 days of joining the program. My sugars were not very high but I did not expect this speedy result.
My weight loss too was rapid 4 kg in one month. Being leaner, this was too fast so FFD experts guided me aptly.
I have been told to join the gym but right now it is not possible due to personal reasons.
One miracle has happened now. Even if I try some sweets, my sugars don't jump much. This is a truly sustainable reversal.
Key quotes

"I am happy with FFD treatment"
Key takeaways
Medicine stopped
Sustainable reversal