FFD helped me regain my health...Amazing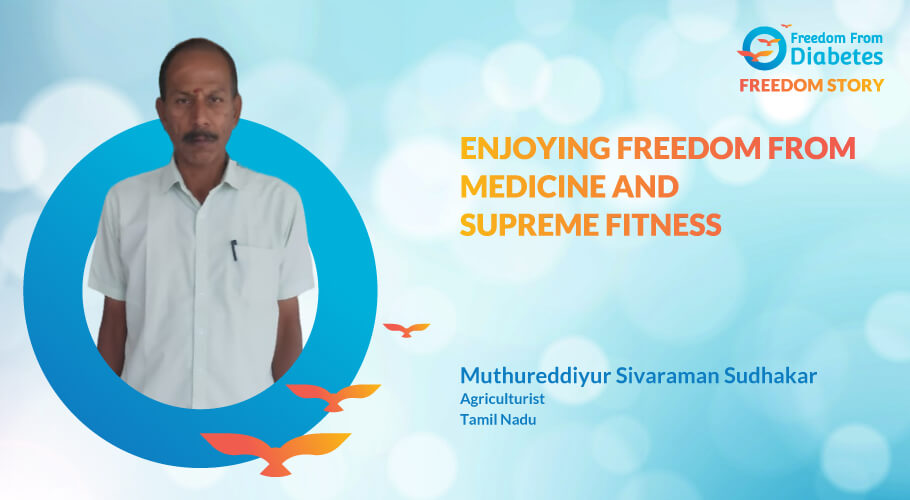 Enjoying freedom from medicine and supreme fitness
Name- Mr.

Muthureddiyur

Sivaraman

Sudhakar

Age- 52 Years Young
Profession- Agriculturist
Place - Tamil Nadu
Hello all,

I'm Muthureddiyur Sivaraman Sudhakar, an Agriculturist, running a small business in Tamil Nadu.
My diabetes story


Family history-wise, my father suffered from diabetes. On the stress front, there was some stress for a while.

In 2012, that is 10 years ago, I suddenly started facing symptoms of excess urination. Tests confirmed it was due to diabetes. At first, I was managing on Metformin but later my health deteriorated further and I was put on insulin.
Due to diabetes, I faced a lot of problems. I was becoming weaker day by day. Even my gums had started bleeding.
How did FFD happen?


I was searching for a healthy lifestyle. One day I saw an advertisement on YouTube which created my interest in Dr. Pramod Tripathi's diabetes reversal method. I participated in the live session DRS twice to understand it better. After seeing his presentation, I had lots of hope and enrolled in FFD's one-year diabetes reversal program - HTP immediately.
Why did I choose FFD?


I wanted to get rid of medicines and all the other problems caused due to diabetes and the promise FFD made seemed in line with that.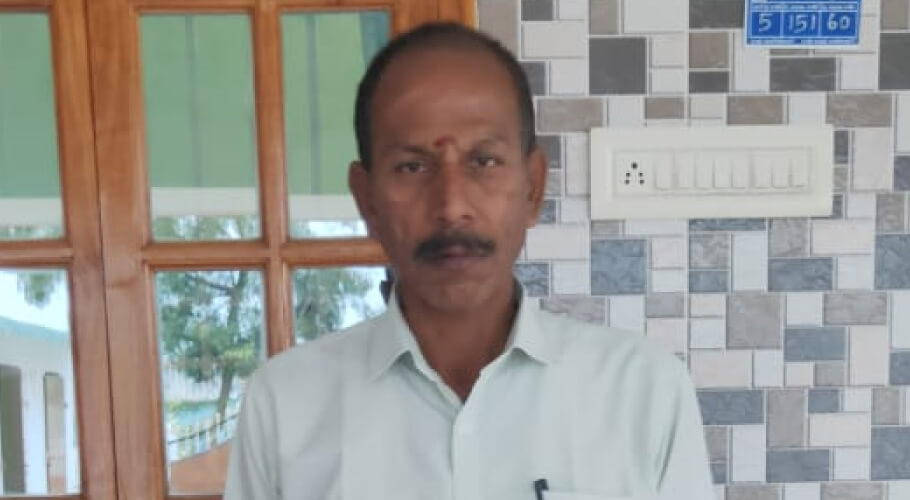 Mr. Muthureddiyur Sivaraman Sudhakar
Reversal story


After joining FFD, there was a call to take all the tests. Subsequently the FFD doctor, diet expert, and exercise expert gave appropriate guidance.
My body responded quickly and the doctor slowly reduced the medicines and finally told me to stop them. I am medicine free for the past nine months.
All the diabetic-related health issues have vanished completely. HBA1c level which was 6.5 with medicines has come down to 5.7 without medicines.
Since I live in a village, I have chosen yoga as my athletic identity which I love also.
One more thing, the 21 days challenge by Dr.Pramod Tripathi was terrific. It helped me understand the reversal process in a better way.
I am looking younger and my body is in a fit condition as it was 10 years ago.


Key quotes


"I would like to thank Dr. Pramod Tripathi for this innovation about the reversal of diabetes."
Key takeaways
Medicine stopped
10 years young