Hema Ramesh: A 36 kg weight loss story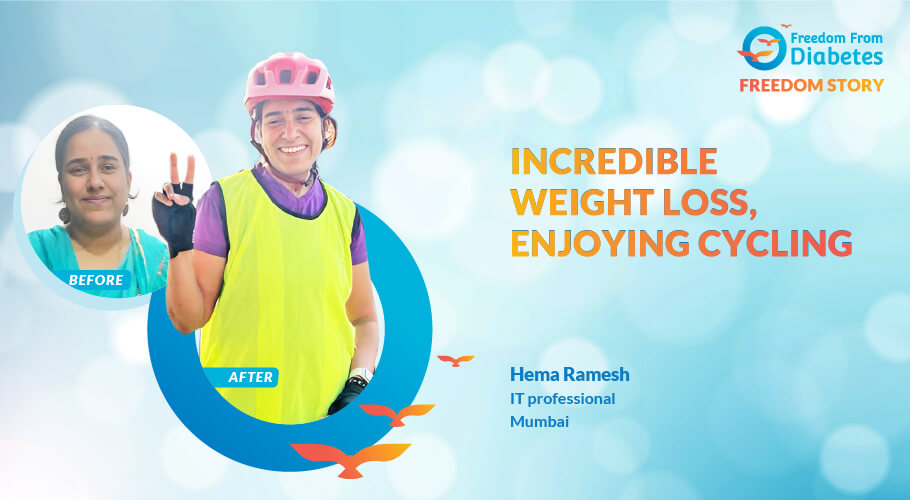 Incredible weight loss, enjoying cycling
Name- Mrs.

Hema

Ramesh

Age- 44 Years Young
Profession- IT professional
Place- Mumbai


Hello friends,
I'm Hema Ramesh an IT professional working for Microsoft India, from Mumbai.
My weight story




I was already overweight above 90 kg. Post-COVID, I put on 5-6 kg more which really put me into trouble. I was facing knee issues and was not able to get up with good energy, the situation was pathetic. It was at that time I realized that I needed to do something seriously.
My earlier weight loss efforts




It was in 2019 when I first tried to do something for my excess weight. I tried doing Zumba, walking, and restricting my diet, could lose up to 8 kg but this weight loss was not sustainable.
How did FFD happen?


In 2020, the loss of my husband's colleague mainly due to COVID and diabetes was shocking. My husband's search led us to FFD.
What made me choose FFD?


I wanted to lose weight and become physically fit. With FFD, saw hope. I enrolled in Freedom from Diabetes type 2 diabetes reversal program - HTP immediately for weight loss.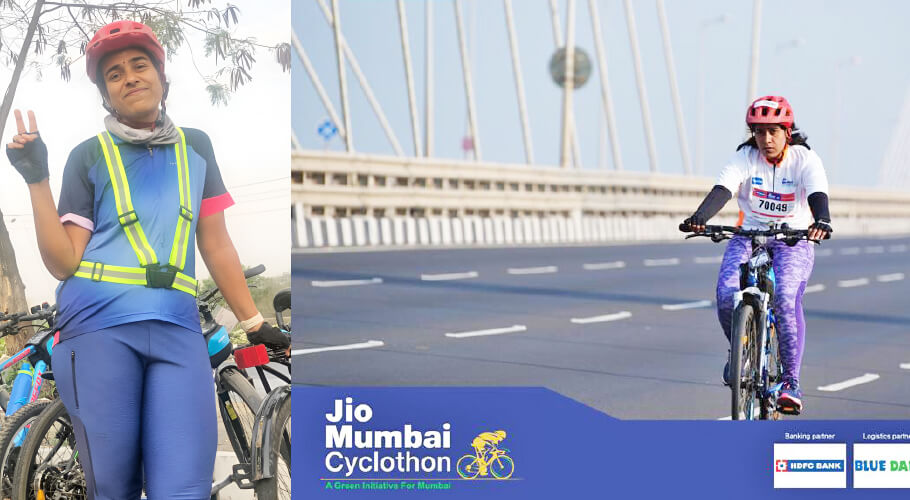 Mrs. Hema Ramesh
Weight loss story




The first week of my program was tough. It was difficult to stop having tea and coffee without milk but FFD had a solution for this. I feel that phase 1 is the one that actually leads you to your entire lifestyle change.
I had proper food yet lost 8 kg, amazing. I lost around 20 kg by the end of 3-4 months and my entire weight loss has been about 36 kg from 96.7 kg down to 70 kg.
Athletic identity of a cyclist


I was never a sports person but needed to choose one for sustainable health. Finally, I chose cycling and have covered more than 5000 km.
My gym story


I had never done gym in my life. Dr. Malhar guided me with one quote "Bhagwan ko dhundana hai to mandir hi jaana padega"... that was the turning point. Today, I am easily doing 80 kg deadlift.


Key quotes


"I feel like an athletic"


Key takeaways
Weight loss 36 kg
Super energetic
Cyclist