Jayashree Puttur: An Amazing weight loss story from Mumbai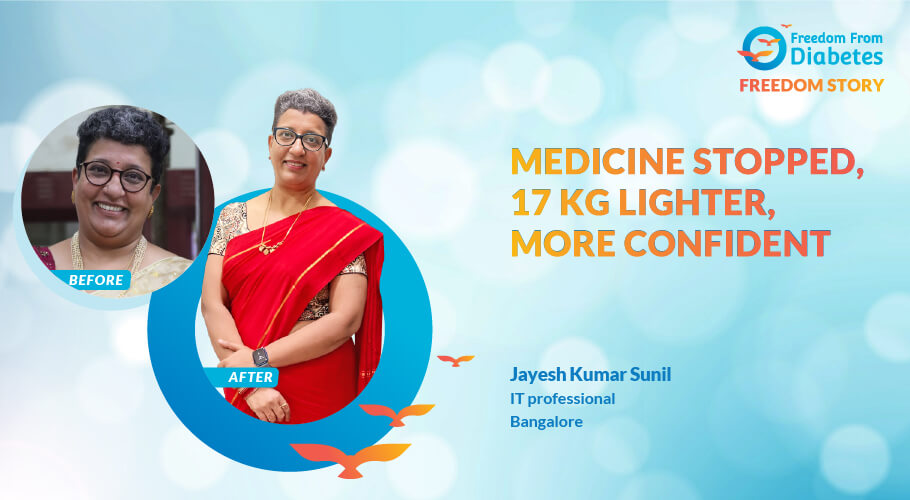 Medicine stopped, 17 kg lighter, more confident
Name- Mrs. Jayashree Puttur
Age- 52 Years Young
Profession- R&D Manager
Place - Mumbai


Hello friends,
I'm Jayashree Puttur from Mumbai. I work as an R&D Manager in Ambernath Organics.
My diabetes story


Blue patches on my foot some 14 years ago made me visit my doctor. Tests confirmed it was diabetes. Family history-wise, my mother is an insulin-dependent diabetic, and my father suffers from hypoglycemia. The ever-increasing medicine was a disturbing thing. I also suffered from restless leg syndrome.
My weight gain story




Food habits and lifestyle were the reasons for my excess weight. It is difficult to even believe that I once weighed 97 kg. By the year 2021, I strongly realized something needed to be done on the health front.
How did FFD happen?


I heard about FFD through one of my relatives.

Why did I choose FFD?


I truly wanted to get rid of my diabetes medicines. I had already seen the progress in the health of my relative.The introductory webinar by Dr. Pramod Tripathi added to my confidence and I enrolled in Freedom from Diabetes type 2 diabetes reversal program - HTP immediately.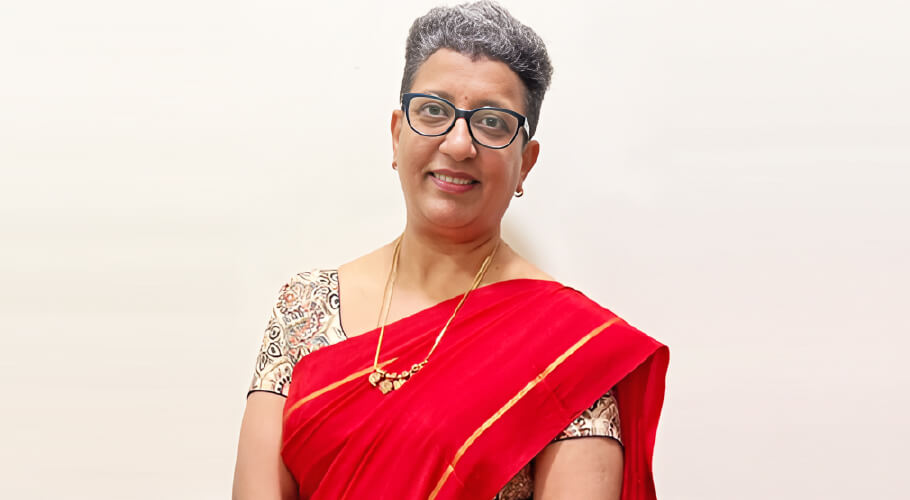 Mrs. Jayashree Puttur
Reversal and weight loss story




The 4 FFD protocols namely diet, exercise, inner transformation and medical are the true pillars of health. My sugars began falling in place from the very next day and by the end of 5-6 months, all my diabetes medicines stopped. My weight loss of 17 kg has been worth noting.
I hit 10 kg weight loss by the end of six months and lost a further 7 kg in a little more time. My HbA1c also improved from 7.1 to 6.2. My dietitian Durga has been superb. She has been a great encouragement and support to me. My app doctor Dr. Ashwini is an absolute gem with tons of patience.

She virtually held me and made sure I crossed over from medicine to without medicine. I have chosen yoga as my athletic identity. My week is divided into 3 days of yoga and 3 days of walking. I feel absolutely great. The weight loss has given me a lot of confidence. I can climb seven floors easily with great comfort.


Key quotes


"I would like to thank the entire FFD team starting from Dr. Pramod Tripathi, and Dr. Malhar for all the encouragement and push. I got a good hand-holding. FFD was the shout which I needed."


Key takeaways
Medicine stopped
Weight loss 17 kg