My 6 years of Diabetes medicine stopped in 7 Days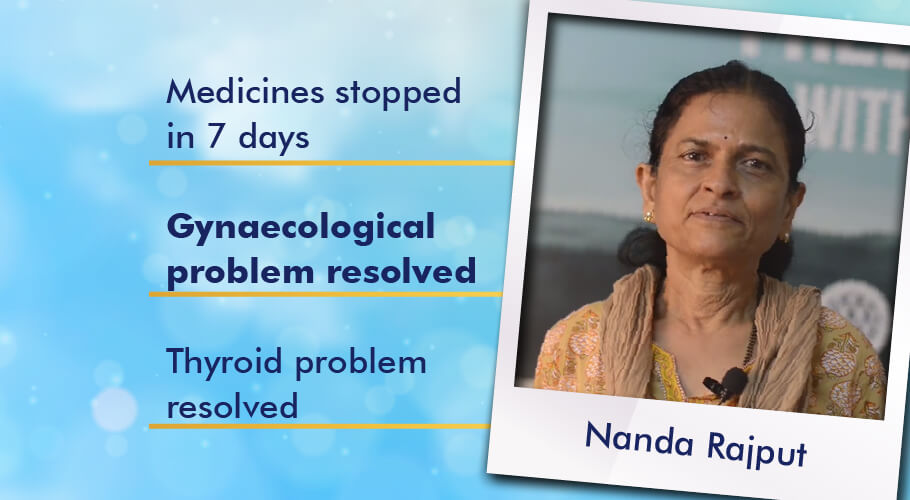 Nanda Rajput, 56 years old, working as an Associate Professor at Garware College. I had diabetes for 6 years.
I love to say that "I had diabetes"... as I am free now.
My diabetes was accidentally detected when I had gone to a dentist for a dental problem.
The dentist asked me to get the sugars checked. I came to know about my diabetes then and was immediately started on medications.
Over time, my medication dose started increasing and it started taking a toll on me.

Along with diabetes, I also started having thyroid, BP, and gynecological problems.

In 2017, my sister who had attended Dr. Pramod sir's lecture insisted on me joining FFD.
Some of her colleagues had also done an FFD course and they got excellent results. Because of her persuasion,
I attended Foundation Course in 2017 and followed all that was told to me to follow by FFD - diet, and exercise.
To my surprise, my medicines stopped in just 7 days and I realized that there was a lot of difference in my stamina also.
I started feeling fresh. One by one my medicines started reducing, gynecological problem resolved; now only the thyroid problem was left.
The thyroid problem took some more time to resolve. I am feeling free from diabetes now.

I feel proud to tell you all that in spite of being a working woman, I never failed in taking smoothies, and that too is about 1 Liter in a day.
1 glass right in the morning, 1 glass after exercise at 9 am, another glass at 11 am, and the last one at 4 pm.
I also used to eat soaked nuts, almonds, and walnuts with a 4 pm smoothie. With knowledge, I came to know the importance of seeds and added them to my diet.
I also followed the rule of one grain at a time. Meals were 25% dal, 25% sprouts, 25% salad, and 25% grain. Dr. Pramod Tripathi appreciated all my efforts.
Listen to the complete reversal story @ https://soundcloud.com/dr-pramod-tripathi/diabetes-reversal-story-nanda-rajput