Seema Amin: A success story from New Jersey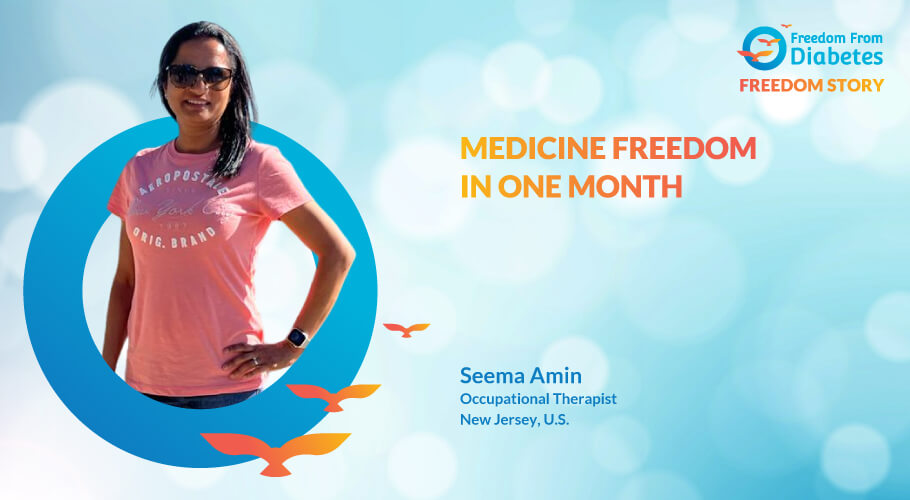 Medicine freedom in one month
Name- Mrs.

Seema

Amin

Age- 47 Years Young
Profession- Occupational Therapist
Place - New Jersey, U.S.A
Hi all
I am Seema Amin an occupational therapist from New Jersey.
Why did I join FFD?


I didn't want to be on medications.
My diabetes story


My dad was diagnosed with diabetes at the age of 60. Mine was diagnosed through an annual blood work in September 2021. HbA1c was high at 7.5%.
Apart from feeling tired, I was unaware of any of the other symptoms.
Introduction to FFD


I came to know about FFD through my friend. Her mom had completed the program and was very happy.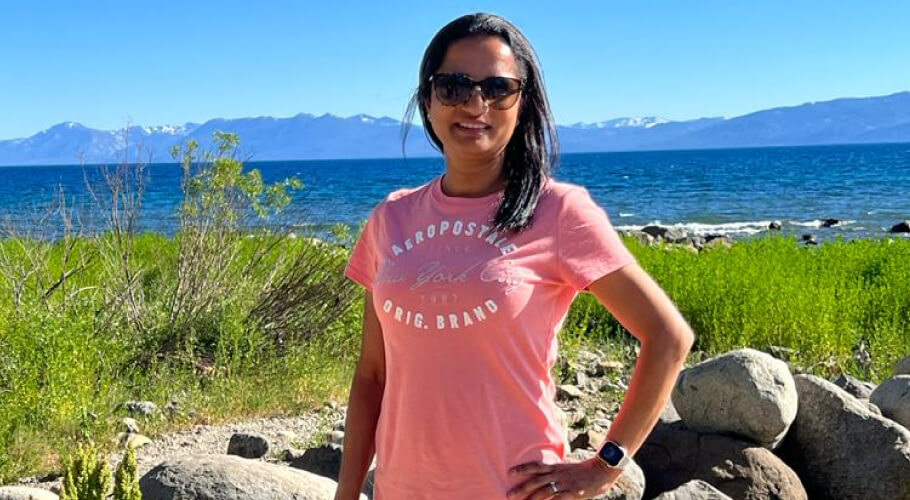 Mrs. Seema Amin
Reversal journey


My first thought when my MD told me that I have diabetes was that "I don't want to be on medications."
I knew that once I am on medication, there is no turning back. I was determined to start with diet and exercise but I didn't know how to begin this journey. That's where FFD came into the picture. I joined FFD diabetes reversal program HTP and my reversal journey began.
FFD program is goal-oriented, it gave me step-by-step guidance and was very specific to my needs. One month into the program, I stopped taking my medication ( based on the FFD doctor's guidance). I usually carried fat in my belly and face, three months into the program, I became lean, and my HbA1c dropped from 7.5 to 6%.
I started running and did my first 5K marathon comfortably. I am very happy that I can live a medicine-free life now.
Key quotes


"I feel good, positive, confident, and comfortable with my new way to lead my life, and above all reaching my goal of being medication free."
Key takeaways


Medicine stopped
HbA1c dropped from 7.5 to 6
Completed 5K marathon