Monika Bhola: FFD has helped me achieve my goal of Reversing Diabetes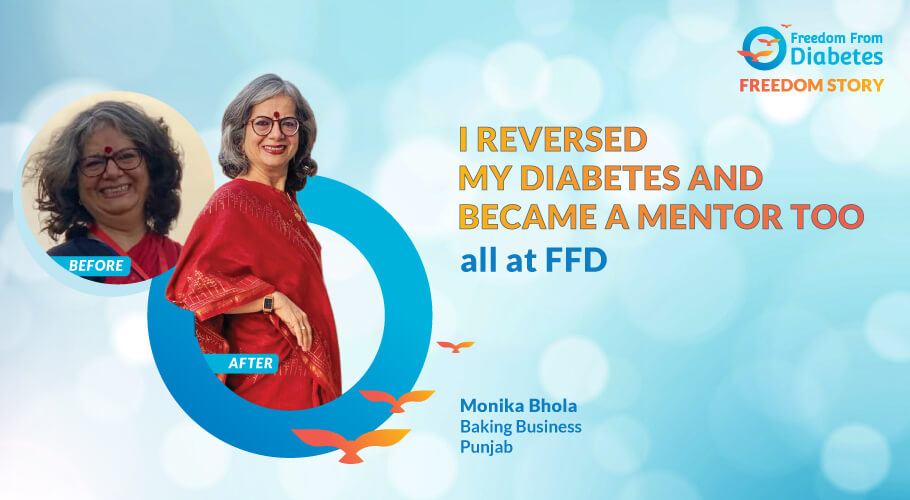 Name- Mrs. Monika Bhola
Age- 51 years
Profession- Baking Business
Place - Punjab, India
I had gone into depression when I came to know about my diabetes. Thank god FFD happened and I was saved. I am Monika Bhola from Punjab, India. Own a small home baking business and take up macrame orders too.

In my family, my mother has diabetes and neurological issues due to that. So diabetes was not new to me. I was diagnosed with diabetes around 4 years back during my routine annual checkup.
That time, I went into depression after knowing that I have got the disease as the doctors I consulted were making me fearful with their theories. They had scared to me such an extent that I had lost all hope.
Diabetes also gave me other problems like gases, sleep, anxiety, high cholesterol, hypothyroid, skin problems. I used to suffer from psoriasis mostly in winter.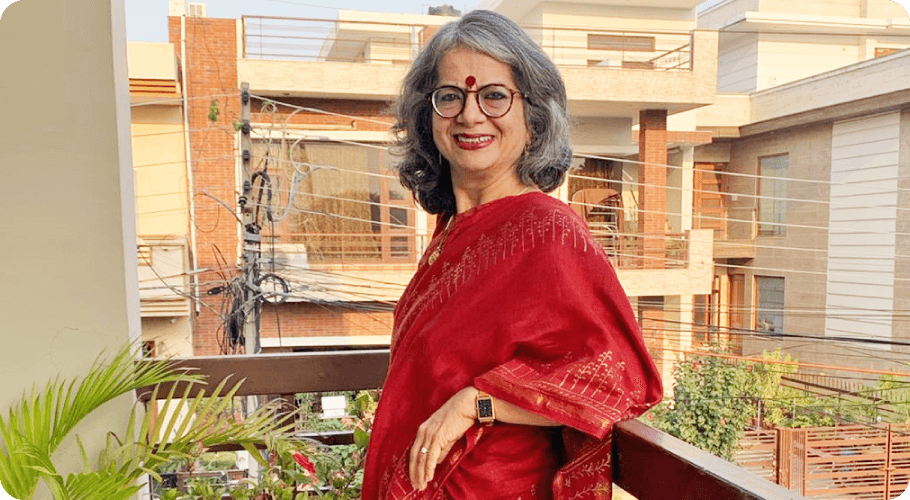 Mrs. Monika Bhola



I came to know about FFD from my Facebook page and joined it because I had tried many other things but nothing seemed to work for me. So I thought of taking the plunge and giving FFD a try.


My journey with FFD has been full of so many surprises and achievements. I myself cannot believe that I have got rid of all the medication and lost around 14 kg.
My diabetes medicines stopped in 2 months while my medicines for cholesterol stopped in around 7 months. At the time of joining, I was 63 kg, and currently, I am fit and healthy at 49 kg.


Presently, I do Yoga and running in routine alongside some weights and resistance band exercises.


Thanks to FFD, I have become a positive and much more energetic person. I feel happy and content with my life as FFD's affirmations and manifestations have changed my perspective towards life.