Rajeeva Gopalaiah: Achieved total freedom... at amazing FFD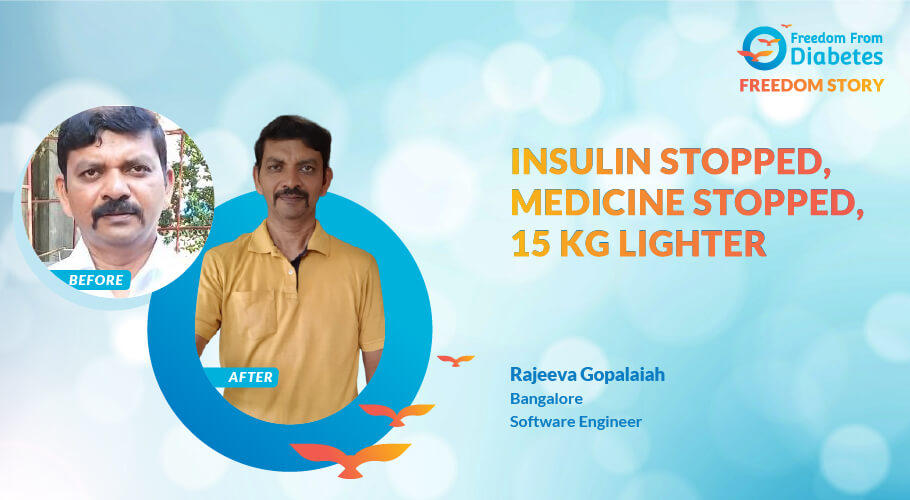 Insulin stopped, medicine stopped, 15 kg lighter
Name- Mr.

Rajeeva

Gopalaiah

Age- 50 Years Young
Profession- Software Engineer
Place - Bangalore


Hello All,

I am Rajeeva Gopalaiah a Software Engineer from Bangalore.
My diabetes story

I remember I was 32 years old when a strange incident happened. I had gone to the washroom where I saw ants near the basin. I suspected diabetes and consulted a local doctor.
The random glucometer test was showing 300+ sugar. So, visited Manipal Hospital. My fasting lab result was 400, so Manipal Doctor started Insulin from day one. Family history-wise, my father is a diabetic patient. Weight loss and tiredness were my other concerns.
How did FFD happen?

One of my friends forwarded B. M. Hegde's WhatsApp message where Dr.Pramod Tripathi's name was mentioned.
What made me join FFD?

Why did I get diabetes was the painful question as I never smoked, consumed alcohol, and rarely had non-vegetarian food? I always searched for the causes and cures of diabetes. The success stories on the FFD site were inspiring.
I was planning to join FFD and get freedom from diabetes but due to Corona and my company's work, I couldn't join and waited for 1 year. One fine day I resigned from my job and joined the FFD type 2 diabetes reversal program - HTP.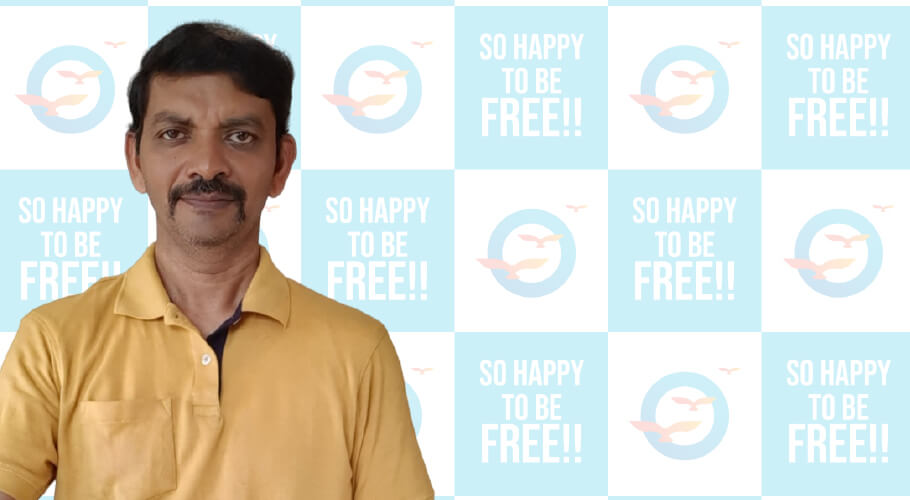 Mr. Rajeeva Gopalaiah
Reversal story

Within 15 days of joining the program, Dr. Mrunalini asked me to stop my 16 years of Insulin.
My diabetes medicines were reduced after 1 month and finally stopped. There were some fluctuations later for which I did need to take medicine but those too stopped and now I am free from all medicines.

My weight loss of 15 kg has been great. Now, I am feeling much healthier, and more energetic, and exercise daily. Last time I missed GTT, but I am confident that I will control my sugar levels and take the GTT test.

Key quote
"Thank you, FFD for giving me real freedom. I do not need to worry about insulin and medicines now and can enjoy life like before"

Key takeaways
Insulin stopped
Medicine stopped
Weight loss 15 kg