Sunita Agarwal: A diabetes reversal success story from Hathras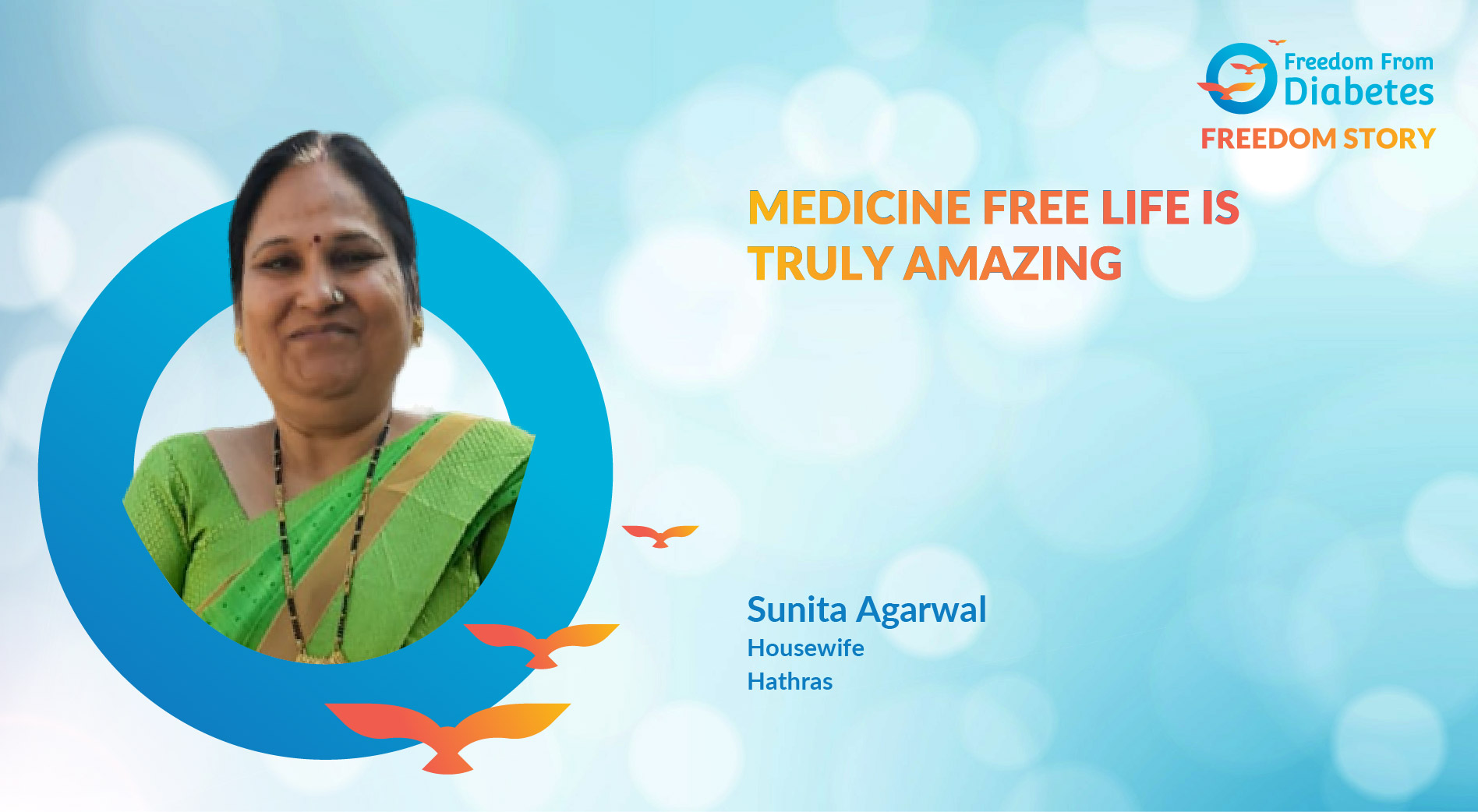 Medicine free life is truly amazing
Name- Mrs. Sunita Agarwal
Age- 55 Years Young
Profession- Housewife
Place - Hathras - 204101
Why did I join FFD?


I wanted to permanently cure my diabetes or at least stop medicines.
Introduction


I am Sunita Agarwal, a 55-year-young housewife from Hathras, Uttar Pradesh with a strong family history of diabetes on my maternal side. My Mother and brothers too are all diabetics.
How did I discover that I have diabetes?


In 2016, I started feeling very tired. Upon checking, tests revealed high blood sugar levels.
Difficulties I faced...


I faced issues with thyroid and hypertension too.
FFD introduction


I learned about FFD through a friend whose wife had joined FFD and benefitted a lot.
Mrs. Sunita Agarwal
FFD journey


I contacted FFD and gathered relevant information. The DRS introductory session by Dr. Pramod Tripathi was an eye-opener. Convinced, I enrolled in the diabetes reversal program HTP batch 80.
Results:


All 3 of my tablets stopped within 2 months of joining. I lost 6 kg and am now in a healthy BMI range of 24.5.
My high fasting readings used to bother me a lot. But after coming to FFD, I learned about the Dawn phenomenon and that has cleared all the air around it. Now my fasting readings are also better.
The whole of the FFD team is good. They are very prompt in their response.
I am happy with the treatment and would recommend diabetic patients to try them once.
Key takeaways
Freedom from medicine
Healthy BMI
Super energetic