Vishnu Jaiswal: A motivational weight loss story from West Bengal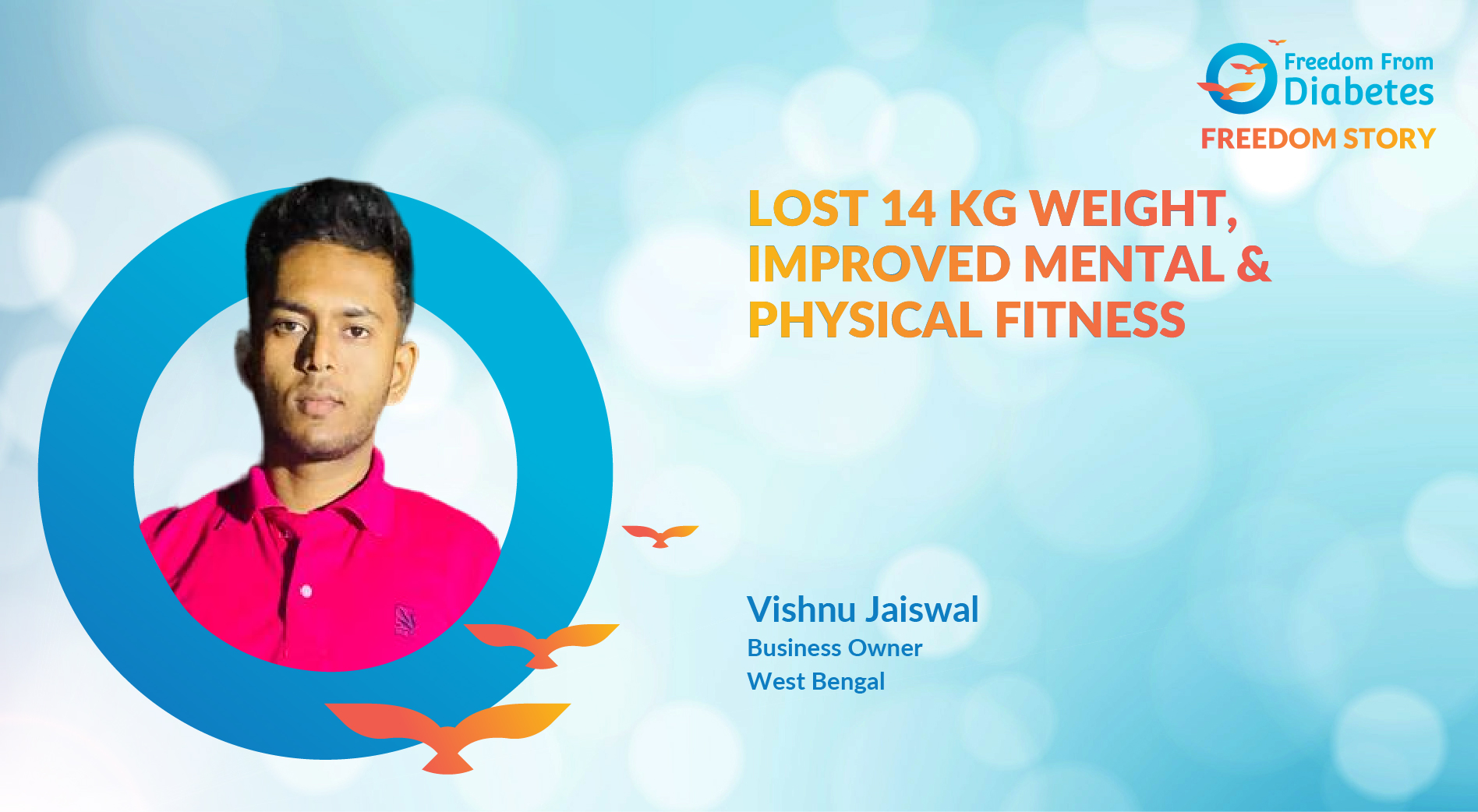 Lost 14 kg weight, improved mental and physical fitness
Name- Mr.

Vishnu

Jaiswal

Age- 26 Years Young
Profession- Business Owner
Place - West Bengal
Hi all,
I am Vishnu Jaiswal, age 26, into tender and auction services.
My weight gain story


COVID time was harsh on me as I lost both my parents. I also lost a significant amount of weight. Post that, I ate anything and everything to gain weight finally ending up being overweight. Now, it was the time to lose it as it was causing several other health issues like mildly enlarged liver with fatty infiltration.
How did I come to know about FFD?


I connected to FFD through Facebook. From then on, I researched more and found this community to be very good.
What made me choose FFD?


I wanted to be physically fit. With FFD, I saw a hope of losing weight and regaining health. The introductory webinar by Dr. Pramod Tripathi added to my confidence and I enrolled in Freedom from Diabetes one year type 2 diabetes reversal program - HTP immediately.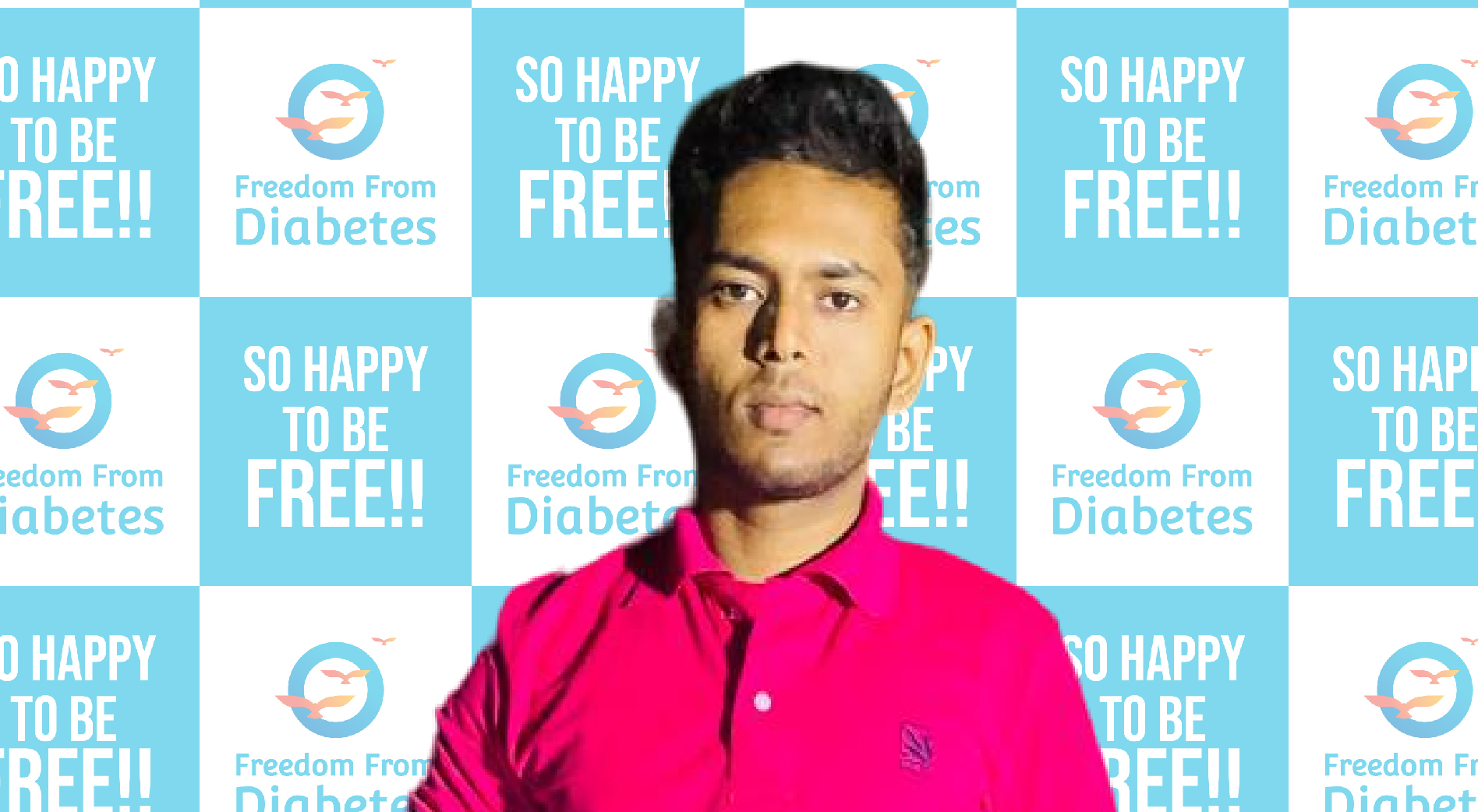 Mr. Vishnu Jaiswal
Weight loss story


I began following the FFD protocols properly. It took a while for my body to show the results. It was the fourth week when my weighing machine showed me a 3 kg weight loss. I was happy.
From then on, my weight loss was remarkable. I reached 68 kg from 82 kg. Once I reached my ideal BMI, I was told to stop a few exercises which were great. My next goal is to build a strong body. I have chosen gymming as my athletic identity.
The inner transformation phase of FFD helped me a lot to overcome my personal and professional stress.


Key quotes


"I would like to thank Dr. Jeetendra Pawar and my mentor Jayashree for their excellent support to make me reach this stage"


Key takeaways


Good 14 kg weight loss
Mentally stronger
More fitter