Anil Aarya's celebrates his Freedom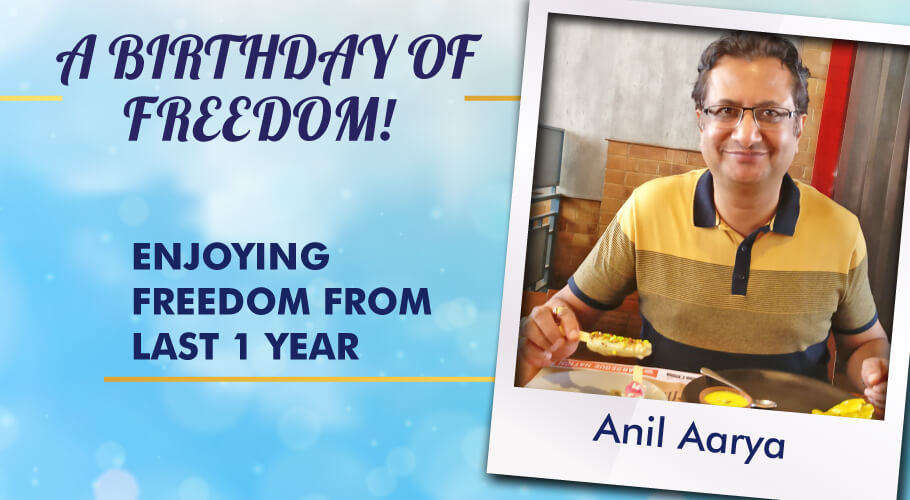 Diabetes Reversal Success Story of Anil Aarya


1) Diabetes since 6 years
2) Hba1c reduced from 7.1 to 5.2 in 3 months
3) Enjoying freedom for 1 year from diabetes and BP tablets
Hi. Myself Anil Aarya, a CHARTERED ACCOUNTANT working in Vodafone Idea Ltd as President- Finance.
I was diabetic for the last 6 years and had to take 3 tablets, 2 for diabetes and 1 for BP. In spite of all these medications, my sugars levels were uncontrolled and my HbA1c had gone above 10. Such was the status of my last year's birthday which really spoiled it.
As soon as I came to know about FFD, I joined its 41st batch. It was the BEST DECISION of my life I would say. As I joined FFD, at that time my Hba1c was 7.1.
After following FFD's Diabetes reversal protocol strictly for one year, all my diabetes, as well as BP medications, were stopped and I was in a position to celebrate my this year's birthday in full swing.
Not only did I cut the cake but I also enjoyed other sweets along with it as my HbA1c had come down to 5.2 in 3 months.
For the last 1 year, I am free of all medications and actually tasting freedom. All thanks to FFD!