Banana stem's powerful anti-diabetic properties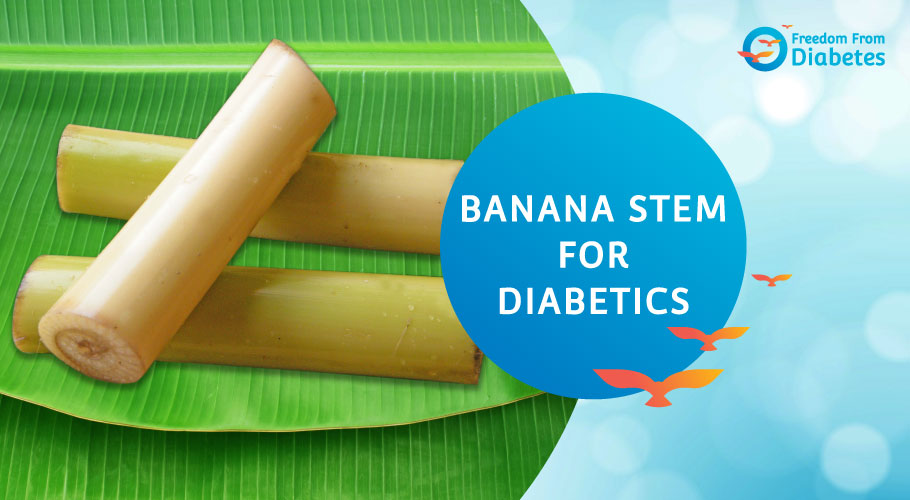 Bananas are probably the world's most prolific and popular fruit. And with good reason. Not only is the banana perennial, easily available, and affordable, but the entire plant from flower to fruit to stem is also packed with health-boosting vitamins, enzymes, and minerals.
Stemming health issues
Banana stems are high in fiber and can aid in the treatment of ulcers or an acidic stomach. Like its fruit, Banana stems are also very high in potassium and vitamin B6, which together enhance the body's production of haemoglobin and insulin and benefits muscle repair and growth.
For the scientifically minded, the stalk—Musa cavendishi—contains (in percent dry matter):
crude protein: 7.2; ether extract: 1.8; crude fibre: 31.5 ; total ash: 21.4; neutral detergent fibre (NDF): 67.2; acid detergent fibre (ADF): 45.3; hemicellulose: 21.9; cellulose: 35.9; lignin: 9.4
tannin (as tannic acid equivalent): 0.74.
In everyday English, this translates into the following benefits:
Anti-diabetic
Vitamin B6 in the stem helps in the production of hemoglobin and insulin. Banana lectin activates insulin-like enzymes, helping restricting the expansion of adipose cells. The stem also eases hyperglycaemia.
Detoxification and digestion
The juice of the banana stem has diuretic properties that flush out toxins from the body. It is a great digestive and has a lot of good fiber for your gut.
Weight loss
The high fibre content creates a feeling of satiation that leads to reduced food intake and better weight loss. The fibre also slows down the release of sugar and fats stored in the body's cells.
Relief from acidity and gastric problems
Banana stem juice helps in regulating the acidic levels in the body and restoring balance. It provides relief from heartburn and discomfort/ burning in the stomach.
So, the next time you feel like having a snack, try going bananas. Your body will thank you for it.
Here are a couple of easy recipes to help you add it to your diet
1) Banana Stem Smoothie
Ingredients: Banana stem, water, any plant-based buttermilk, salt to taste
Preparation:
Blend chopped banana stem with water till it becomes a smooth paste. Add some plant-based buttermilk and salt. Mix well and drink it immediately.
It is deliciously bitter and a little astringent to taste.
Taken on an empty stomach and combined with plant-based buttermilk, banana stem juice is great for weight reduction. If plant-based buttermilk is hard to come by, you can also use lemon juice.
The juice also relieves ulcers, burning sensation, and acidity. Its astringent quality helps in blood coagulation.
Banana stem is believed to have a cooling effect on the body and hence, is recommended in tropical climates.
2) Banana Stem & Lentil Potage
(Vazhai Thandu Paruppu Usili)
Ingredients:
Banana stem, finely chopped: 500 gm
Toor dal: 125 gm
Channa dal: 35 gm
Dry red chillies: 2-3
Turmeric powder: quarter tsp
Refined oil: 50 ml
Asafoetida: 2 gm
Mustard seeds: 5 gm
Salt to taste
Preparation
Soak the toor dal (split pigeon pea) and channa dal (split chick pea) for an hour. Heat oil in a pan and add the mustard seeds. When the mustard crackles, add the chopped banana stem and cook on a low flame for 5-7 minutes until it is half cooked and begins to soften.
Grind the soaked dals along with the red chillies, turmeric, salt, and asafoetida to a slightly coarse paste without adding any water. Add this to the semi-cooked banana stem and mix well.
Cook on a low flame until the dals are cooked and the banana stem is soft (about 10-12 minutes). Adjust salt if necessary.
Bon Appetit!