Ganesh Shantagiri: FFD helped become a GTT champion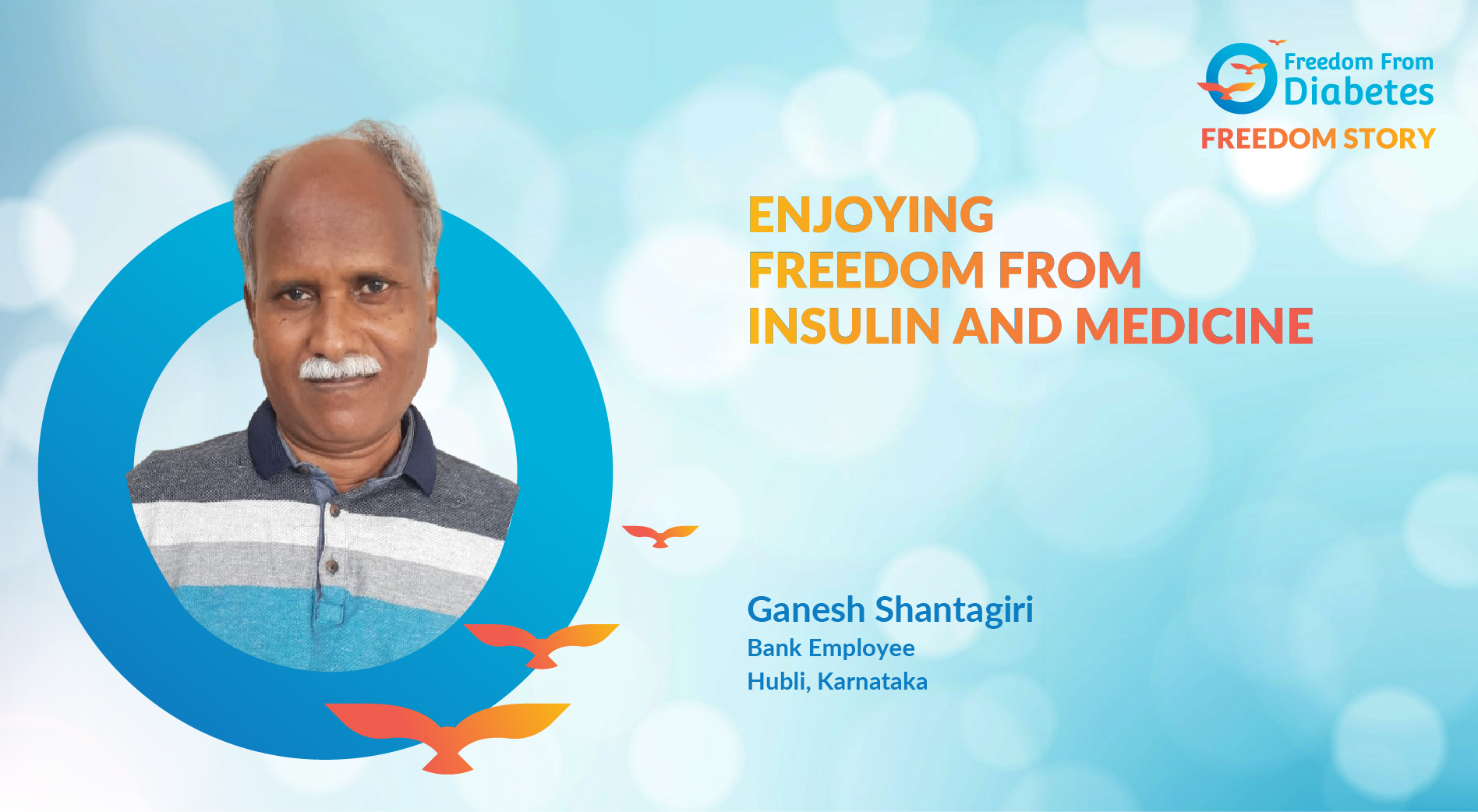 Enjoying freedom from insulin and medicine
Name- Mr.

Ganesh

Shantagiri

Age- 65 Years Young
Profession- Bank Employee
Place - Hubli, Karnataka
Hello friends,
I am Ganesh Shantagiri, a retired Bank employee from Hubli, Karnataka. Medical history-wise, my siblings do suffer from diabetes.
What inspired me to join FFD?
The strong urge to become free from diabetes.
Diabetes story
In the year 2020, I suffered from excess urination, tiredness, and weight loss. Diabetes was confirmed upon testing, Sugar levels were so high that I was put on insulin and tablets both.
I was on 20 units of insulin and 2 tablets when I joined FFD. I also used to be stressed all the time. I noticed a lack of confidence to go out alone too.
How did FFD happen?
I first heard about FFD and Dr. Pramod Tripathi in Dr. B. M. Hegde's video. I visited the FFD website, and FFD YouTube channel where gathered all the information. I finally joined FFD's reversal program HTP batch 70 with the sole aim of becoming free.