Ketan Damania: Not just my diabetes & weight, but my entire life changed for the better.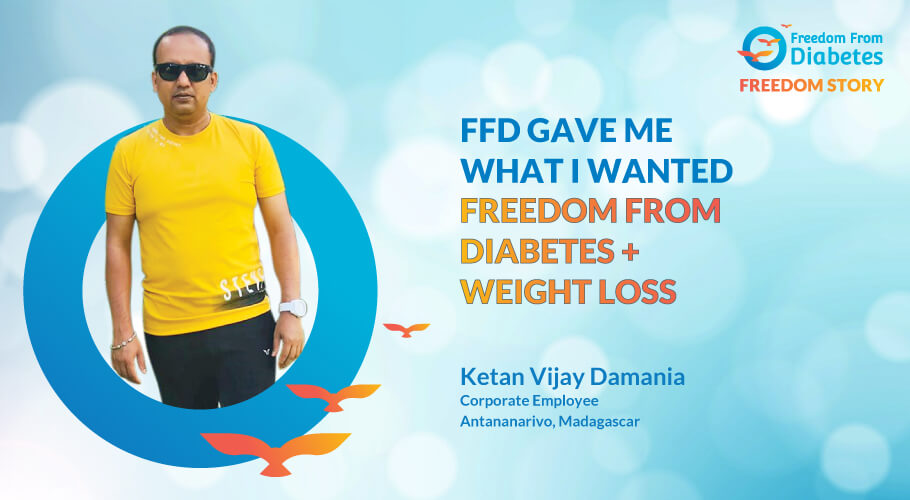 Name- Mr. Ketan Vijay Damania
Age- 41 years
Profession- Corporate Employee
Place - Antananarivo, Madagascar
I tried several things to bring my sugars under control but nothing worked. FFD gave me the right direction, right guidance, and clarity of action!
I am Ketan Damania, working in the cosmetic & personal care manufacturing unit, from Madagascar. Family history-wise, I do have a strong family history of diabetes on my paternal side with my Grandfather having it.
I have always enjoyed doing my work. There have been few stressors in life, like everyone has, nothing exceptional actually and so never thought I could get diabetes any time.
I got to know about my diabetes in 2018 during a random check-up. The report showed pretty high sugar levels. The news had shocked me then.
With time, I started having problems of gases, tiredness, obesity, anger, anxiety and depression, blurred vision, weight gain, back pain, hair loss, constipation, hypertension, back pain, frozen shoulder, etc.
All this made me take up a diabetic program where I used to take herbal preparation to manage sugar levels. This did not work for me and made me more depressed about life. My deteriorating health status was giving me negative signals.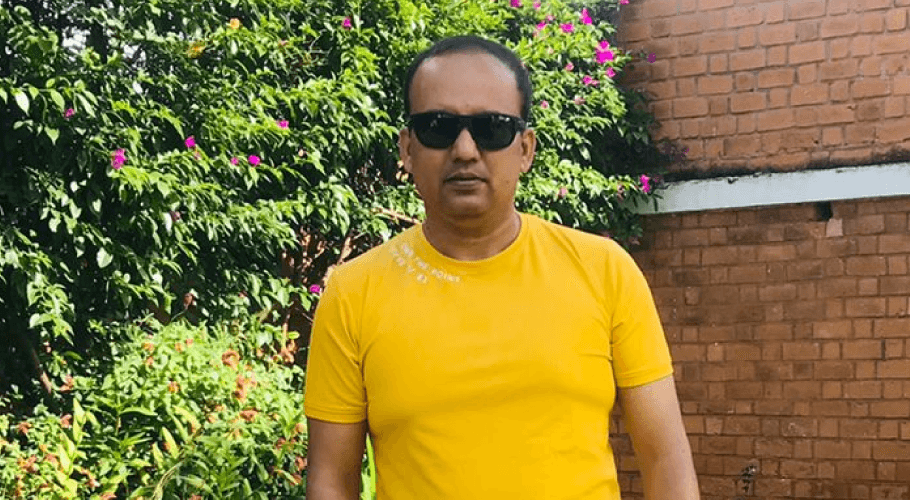 Mr.Ketan Vijay Damania
I was never on insulin but was taking Galvus 50 & Metformin 500 mg, each one per day. A past participant of FFD introduced me to it. He was very happy with the experience and inspired me to join too.
I thought of going the proper way and first attended the Discover Reversal Session of Dr. Pramod Tripathi. This session was superb which gave me clarity about how things are and I enrolled in Holistic Transformation Program (HTP) batch 71.
I had a few doubts about the vegan diet which was cleared efficiently by the FFD diet team. Also, I was aptly briefed about the smoothie and FFD app. My aim was to lose weight & reverse my diabetes.
At one point, I was not able to do anti-gravity or nitric oxide dump due to time constraints. FFD exercise team explained its importance and continuously encouraged me to do them which of course helped me a lot.
I became medicine-free within 15 days of joining the FFD's Diabetes Reversal program & lost around 20 kg weight within 5 months. I am following all the diet and exercises as per FFD's recommendation and am very happy.
Thank you, Dr. Pramod Tripathi and FFD.