Manjiri Paranjape not only reversed her diabetes but cleared GTT after joining FFD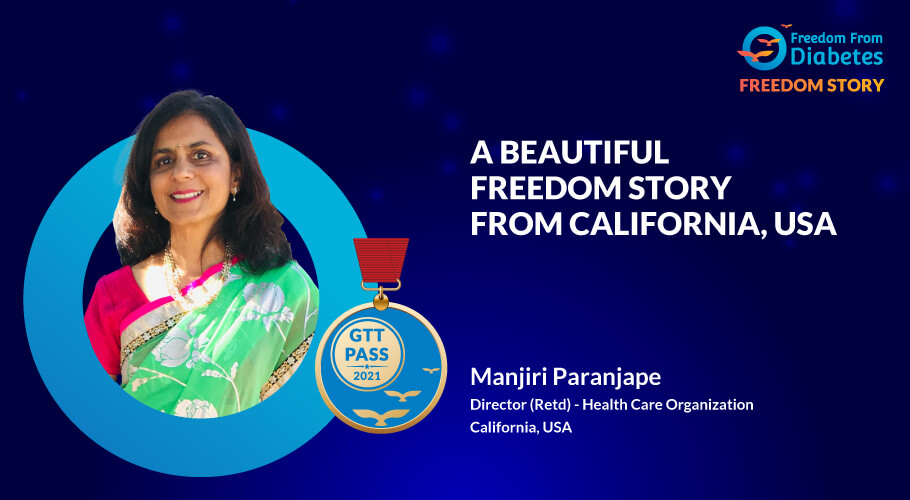 A Beautiful Diabetes Treatment story from California, USA
Name- Mrs.Manjiri Paranjape
Age- 60 years
Profession- Director (Retd) - Health Care Organization
Place - California, USA
Reading is a good hobby. This hobby plus my inquisitiveness worked for me positively. One thing led to another, and I came across FFD - one of the best things that have happened to me.
Professionally, I retired as a Director, Information Management from one of the largest Health Care organizations in the USA.
My first encounter with high sugar levels was when I was pregnant. That was the time I came to know my system was not working properly. Later, in 2011, during a routine health check, my blood test revealed my HbA1c to be borderline at 6.6.
Since then, for the past 10 years, I have tried to maintain it in the pre-diabetic range with A1c under 6.4. I do lead an active lifestyle, so with some diet and exercise managing the A1c under 6.4 was possible without any medication.
Talking about family history, both my parents lived well into their nineties. Father had late age diabetes. Mother was healthy both mentally and physically till the very end. So, it is difficult to figure out any reason for me contracting this disorder.
I like reading and happened to read Jason Fung's book -The Diabetes Code. I used to watch his videos too. All this generated my interest in the concept of diabetes reversal and one fine day I came across Diabetes Specialist Dr. Pramod Tripathi's video on YouTube.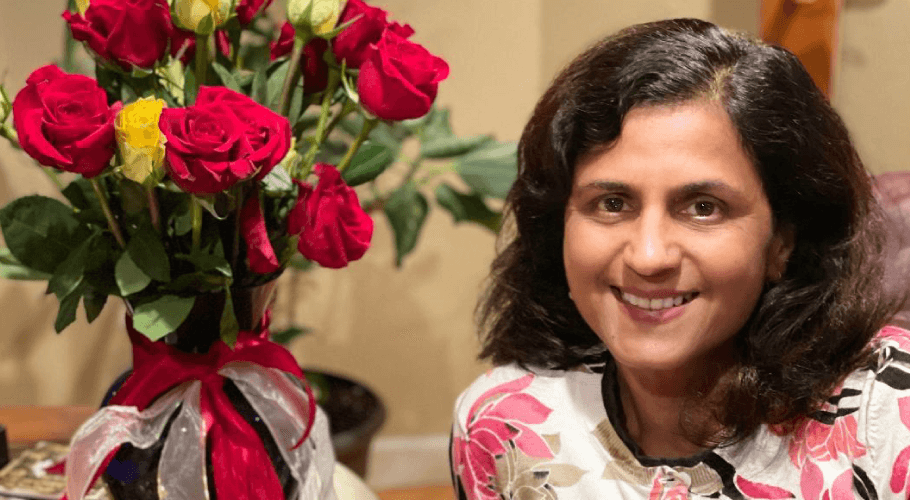 Mrs.Manjiri Paranjape
After watching a few more videos, I was keen on understanding the FFD's Diabetes Reversal protocols, so I signed up for the information session and right during that session enrolled for the year-long program i.e Holistic Transformation Program!
After starting the FFD's Diabetes Reversal program, within a week, I observed that my fasting BSL which used to be around 125/130 came down to 100. I lost about 6.5 kg in 2 months and still felt very energetic.
The best news is that my A1c has come down to 5.6 and I cleared my GTT (Glucose Tolerance Test)- the litmus test in November 2021!!
Going through the entire year-long program is a life-changing experience. FFD's entire team is very dedicated, and they ensure we reach our goals. I have continued to do water charging and journal writing as my first activity of the day followed by asanas and then depending on the day and mood.
I go for a long walk or a bike ride or spend time gardening. I had never imagined I could do 108 SuryaNamaskar and that too in under an hour. FFD has hidden gems of wisdom in each of its phases, and one has to just experience it to believe it.
Many thanks to Dr. Tripathi and his wonderful team who helped me adopt a healthy lifestyle.
I would like many others to benefit like me and so have chosen to become an FFD mentor. It is one of the best ways to stay connected with FFD.
Thank you, FFD!