Milind Sharad Adsule: A noteworthy reversal story from Qatar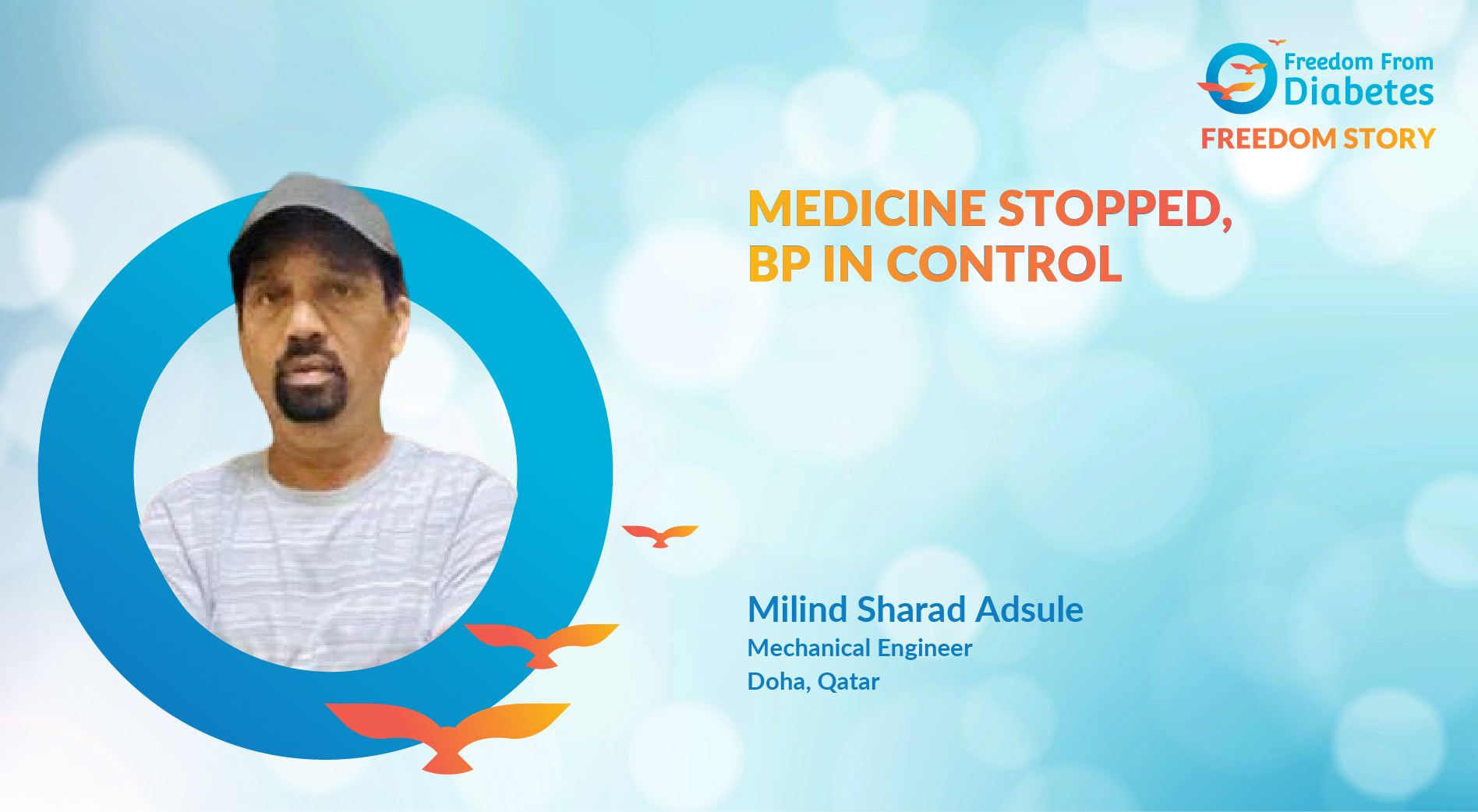 Medicine stopped, BP in control
Name- Mr. Milind Sharad Adsule
Age- 54 Years Young
Profession- Mechanical Engineer
Place - Doha, Qatar


Hello all,
I'm Milind Sharad Adsule a Mechanical Engineer working in the construction industry in Qatar.
My diabetes story


A medical check-up in 2014 at the work site revealed both high blood pressure and high sugar. My condition was so bad that I was advised immediate hospitalization.

Surprisingly, I don't have any family history of diabetes except that my father has high blood pressure. Physically, the first impact was on my look and I easily could be observed as a weak or sick person by anybody.
Mentally also it disturbed me a lot. I had prepared myself that I have to be with the medicines and restrictions all my life.
How did FFD happen?


I came to know about FFD through a family friend.
What made me choose FFD?


I wanted to get rid of diabetes and come back to normal life. With Freedom from Diabetes, I saw a hope of going free of medicines. The introductory webinar by Dr. Pramod Tripathi added to my confidence and I enrolled in Freedom from Diabetes type 2 diabetes reversal program - HTP immediately.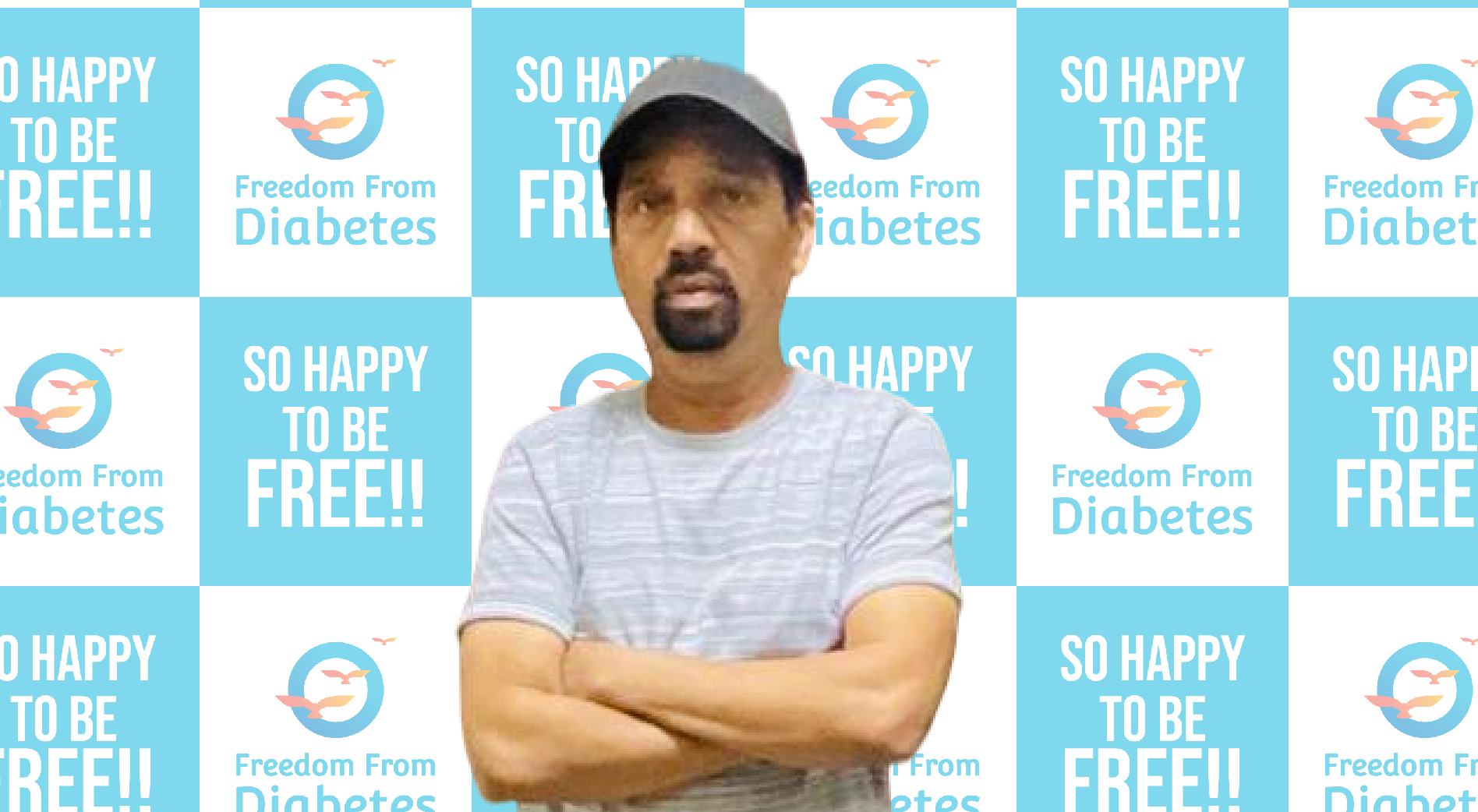 Mr. Milind Sharad Adsule
Reversal story


My diabetes medicines stopped within 15 days of joining the FFD program. My other health parameters too saw improvement amongst which BP medicines reduced to one-fourth. I feel great strength and energy to do all the activities I was doing earlier.

Key quotes

" Freedom from Diabetes helped me learn the way to handle my type 2 diabetes and gave me confidence that shortly I will come out of this and live a healthy life."

Key takeaways
Medicine stopped
BP medicines reduced