Praba Purayil: In 30 days, stopped medication after taking them for 36 years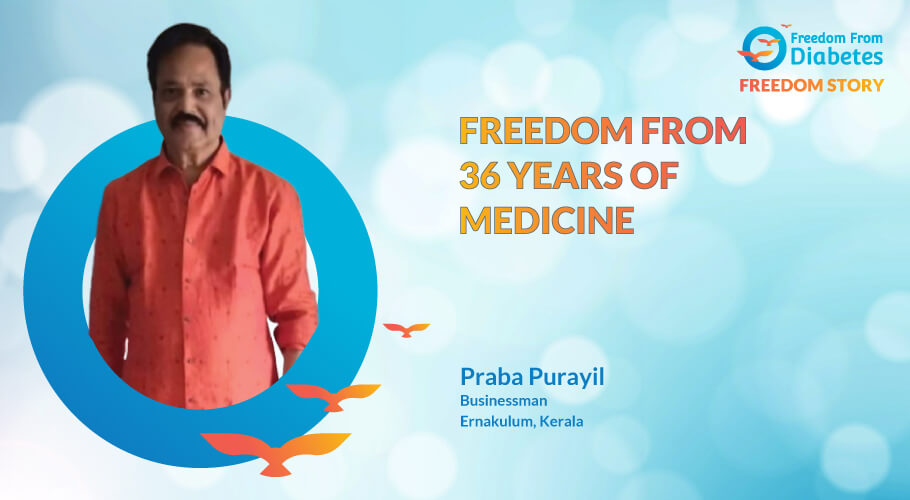 Super Miraculous Diabetes Reversal Success Story
Name- Mr. Praba Purayil
Age- 72 years
Profession- Businessman
Place - Ernakulum, Kerala
When I came to know I got the FFD award in the category of 'Super Miraculous Freedom Story' ...I was on seventh heaven.
Never did I dream of achieving this quality of good health. I was destined to meet FFD and a miracle was bound to happen!
I am Mr. Praba Purayil, 72 years young (I can say this after coming to FFD) retired businessman from Ernakulum, Kerala.
I came to know about my diabetes through a medical check-up that was done when I was just 36 years old. My mother also got diabetes at an early age.
I had all kinds of problems. You name it, I had it. Though my main symptoms were weakness and excessive thirst, I also suffered from constipation, hypertension, sensory neuropathy, knee pain, swelling on the leg, imbalance problem while walking.
If anyone is of the thought that medicines help in diabetes, they are wrong. Medicines have their own disadvantages.
Plus no one set of medicines works for a long time. As the years went by, diabetes medicines also kept changing.
I had to be started on insulin as my sugars were not manageable with medicines. In the beginning, I started with fewer units of insulin.
Before joining FFD, I was taking 24 units of insulin in the morning and 20 units in the night. So I was on a total dose of 44 units per day.
I am active in social media and this helped me. I came to know about FFD through Facebook. Facebook had flashed an advertisement about FFD which caught my attention.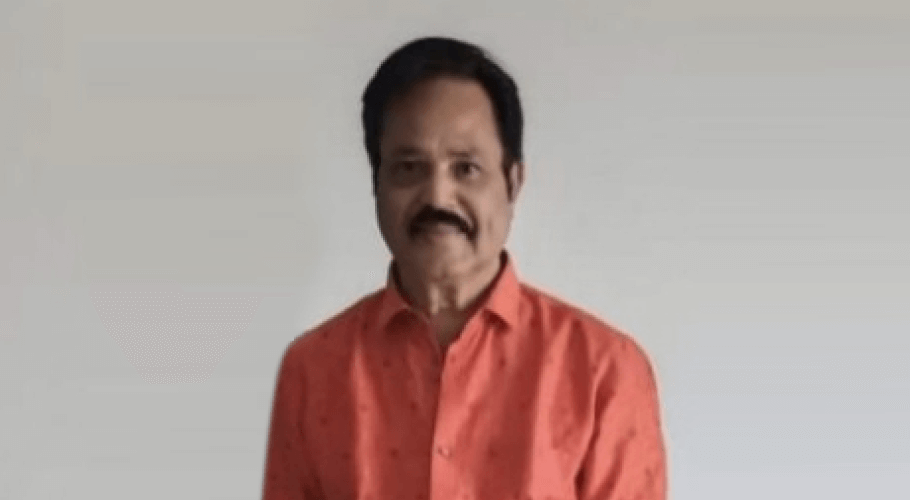 Mr. Praba Purayil
It was COVID time and all FFD programs were online. I first attended the Discover Reversal Session of Dr. Pramod Tripathi and started following the tips given in it.
The results were amazing and instant. This encouraged me to join the very next Holistic Transformation Program batch 62.My journey towards a medicine-free life had begun.
The structuring of the Holistic Transformation Program program is fantastic. All 4 protocols are well-knit. All my diabetes tablets stopped in the very first month.
The insulin dose reduced gradually and in the following month that stopped too. I was on the heavier side at 94 kg while joining FFD. After one year program, my weight has come down to 73 kg.
FFD has taken away all my trauma of 36 years and given me a new, beautiful, medicine-free life.I feel terrific. I have started enjoying all kinds of food in a small quantity.
Thank you, FFD.