Puritigadda Ammaji: A motivational diabetes reversal story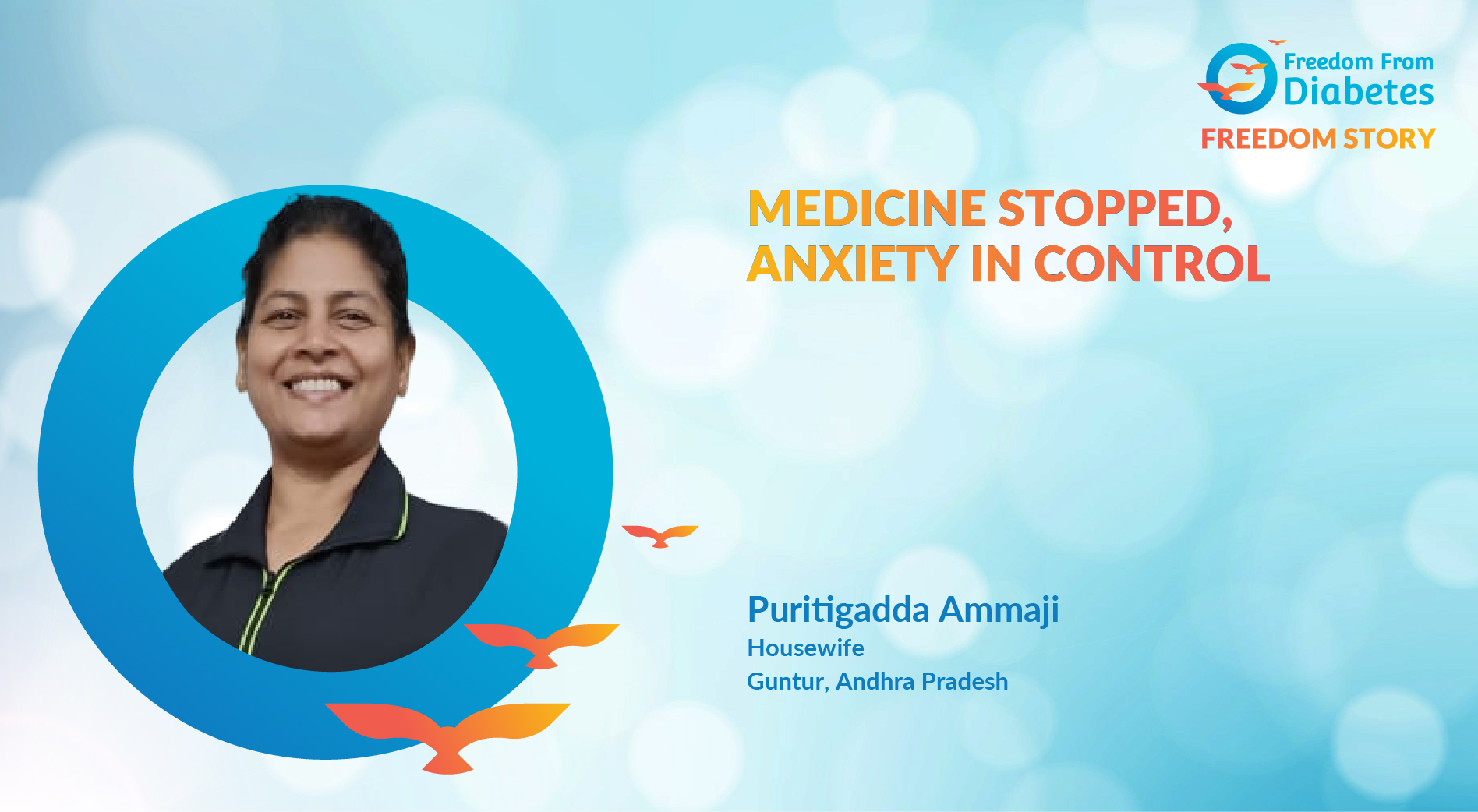 Medicine stopped, anxiety in control
Name- Mrs.

Puritigadda

Ammaji

Age- 45 Years Young
Profession- Housewife
Place - Guntur, Andhra Pradesh
Hello all,
I am Puritigadda Ammaji, a housewife, from Guntur, Andhra Pradesh.
My diabetes story


In 2013, some nine years ago, I noticed frequent itching in my private parts. There was also an increase in the frequency of urination. The gynecologist suspected it to be one of the diabetes symptoms. So, I consulted my family doctor who recommended I be on a diet and start exercising to control my sugar.
Next five years, I tried to manage my condition on my own but seeing the consistent rise in sugar levels, my doctor finally put me on medicines.
Metformin gave me an upset stomach so it was changed to Teneligliptin. This too started giving me side effects like dry mouth after some time. I knew I could not continue my life this way. I had to reverse diabetes.
How did FFD happen?


One of my husband's female colleagues told us about FFD. She and her husband had joined it and were free from insulin.
Why did I choose FFD?


I was fed up with ever-changing medicines and their side effects. With FFD, I saw a hope of going free of medicines. The introductory webinar by Dr. Pramod Tripathi added to my confidence and I enrolled in Freedom from Diabetes type 2 diabetes reversal program - HTP immediately.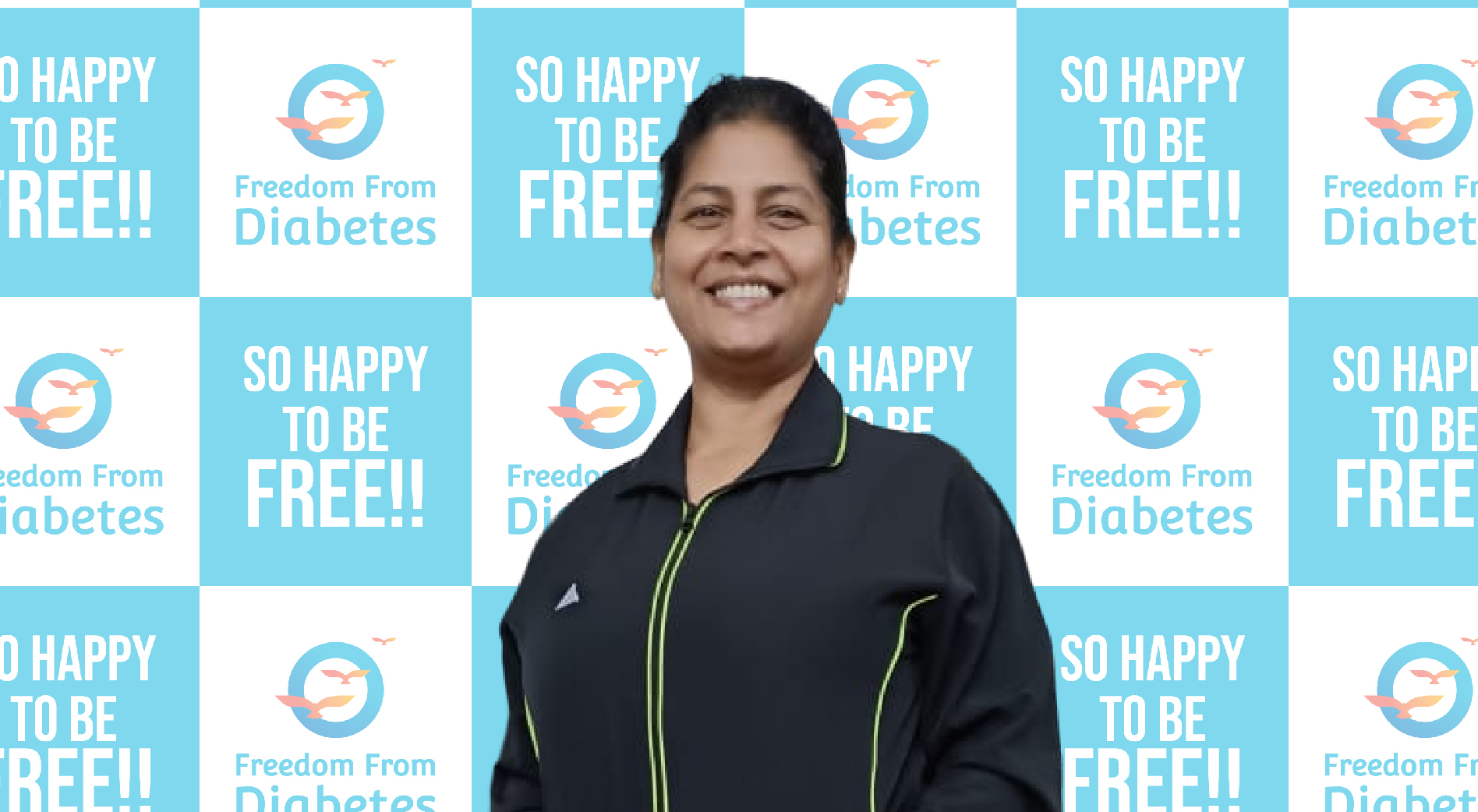 Mrs. Puritigadda Ammaji
Reversal story


FFD's all 4 protocols are superb, especially the diabetes reversal diet protocol. All my diabetes medicines stopped within 10 days of joining the program. My weight loss was 11 kg from 70 kg down to 59 kg.
HbA1c improved from 8.6 to 6.0. I got good support from the FFD team. Three monthly tests revealed many deficiencies like Vitamin B12, and calcium which were correctly addressed by the FFD doctor.
I feel great. I have spread the word among my friends and relatives too. FFD-recommended breathing exercises and inner transformation team support have greatly helped resolve my anxiety concerns.


Key quotes


"Freedom from Diabetes has the best diabetes reversal diet"


Key takeaways
Medicine stopped
Weight loss 11 kg
Anxiety in control