Sandip Lohia: Diabetes, Cholesterol and BP Control Within 10 days After joining FFD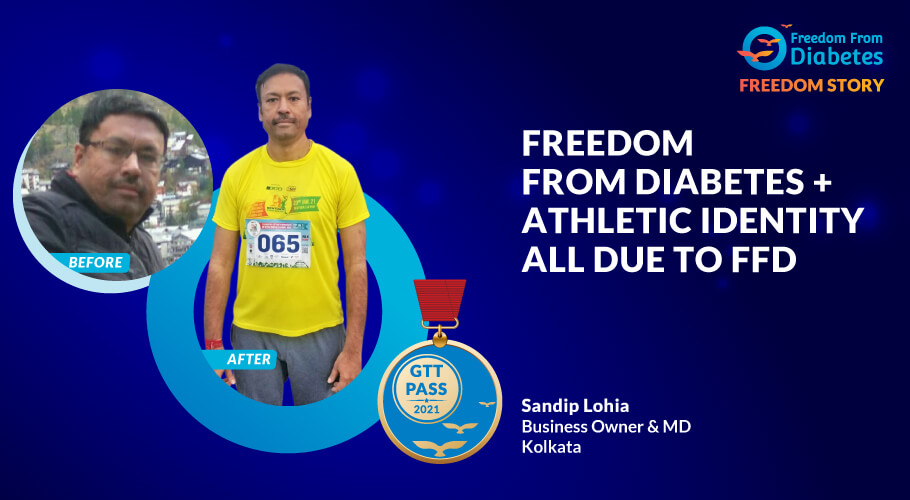 FFD - The True Savior
Name- Mr. Sandip Lohia
Age- 45 years
Profession- Business Owner & MD
Place - Kolkata, India
Stubbornness is a bad vice but it helped me in a way I must say. I am dead against taking any medicine, life-long especially, and always thought my ticket to heaven is ready...but FFD happened and saved my life!
I am a businessman and MD of 4 companies, all related to medical and surgical supplies to the hospitals. The company names are - Nav Bharat Agencies, Neptune Marketing Associates, Unicorn Vanijya Pvt Ltd, and Saniko Healthcare Pvt. Ltd.
I do not have a family history of diabetes. My diabetes was diagnosed in the year 2015. I had dark blue spots at the back of my legs and the skin specialist told me you are 100 % diabetic with BP and thyroid too, please go for testing and I was astonished to post the results.
I suffered from weak bones, a high level of acidity, urinary frequency, severe skin problem especially in my legs, indigestion, more n more hunger, sleeping in the office frequently during working hours.
I had a passion for playing cricket but could not play more than 2 overs, used to get severely tired. I never took medicine and was stubborn upon that.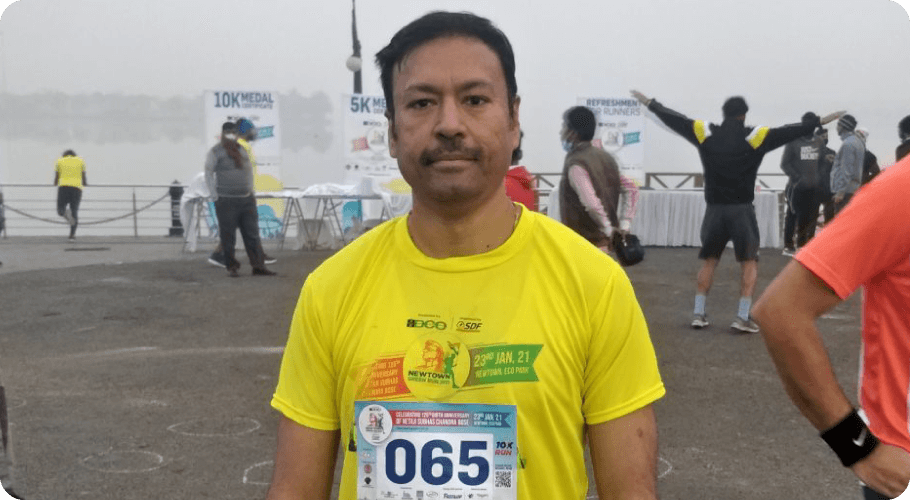 Mr. Sandip Lohia
Came to know about FFD through Facebook during the lockdown period while surfing the internet. Attended the Discover Reversal Session last week of May 2020 and it proved to be the turning point of my life.
As it is I was against taking any medication and Dr. Pramod Tripathi was talking about freedom from medicines. So, I just connected with this and enrolled myself in the Holistic Transformation Program starting immediately in June's first week. I had got my Guru which I was looking for.
The 4 protocols are just amazing, I meticulously followed them; forgot all my family, social life, friends, and concentrated only on business and FFD.
I had touched an HbA1c of 8.0, cholesterol was in a bad state, and BP used to be regularly high. Nothing was going well, but within 10 days of joining FFD, my sugars were in the green zone. What positive news!
Proud to share that I cleared GTT on 24-11-2021.I want to thank Dr. Malhar, bow down to him. I remember clearly, he called me one day in September 2020 and my athletic journey started - running.
I am very proud to share that I recently completed my half marathon successfully. It was not a marathon, but a honeymoon for me. I could complete it without getting breathless.
I follow everything taught at FFD - diet, exercise, meditation and am thankful to Lord Baba Shyam and Dr. Pramod Tripathi for showing me this path of purity!