Sanjay M: A success story from Bangalore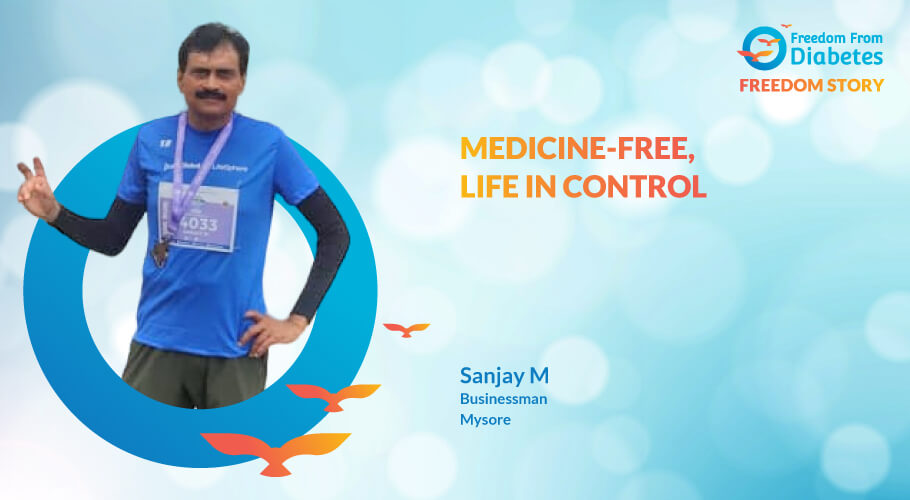 Medicine-free, life in control
Name- Mr.

Sanjay

M

Age- 57 Years Young
Profession- Businessman

Place - Mysore


Hello all,
I am Sanjay M a 57 years young Businessman from Mysore.
My diabetes story


In the year 2003, I suffered from a fungal infection which made me get my tests done. They confirmed diabetes. Family history-wise, both my parents suffer from diabetes.
I was always into fitness. I like running and gymming but was somehow missing out on the diet part. Luckily, I did not face any major problems. However, I realized I needed 4 tablets a day to maintain normal sugars.
How did FFD happen?


I came to know about Freedom from Diabetes through Instagram.
What made me choose FFD?


I connected with Dr. Pramod Tripathi's statement that diabetes is reversible which gave me great hope. Also, the introductory webinar by Dr. Pramod Tripathi added to my confidence and I enrolled in Freedom from Diabetes type 2 diabetes reversal program - HTP immediately.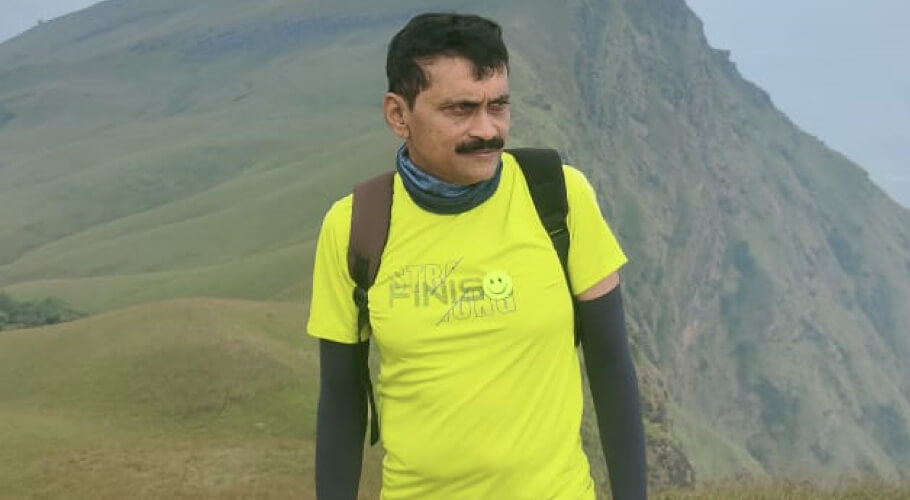 Mr. Sanjay M
Reversal story


My diabetes tablets took around eight weeks to fully stop. My weight loss journey has been great. I lost around 15 kg within eight weeks and my HbA1c level has come down to 6.9 from 9.9.
Amazingly, I used to finish a 10K distance in 1 hour and 15 minutes but now I take 12 minutes less. I am proud to share I climbed a 17350-foot Mount Friendship Peak in Himachal Pradesh, this June.
All this is due to the fitness achieved with FFD's help.


Key quotes


"FFD's diabetes reversal diet is fantastic. I am very happy with my weight loss"


Key takeaways
Medicine stopped
Weight loss 15 kg
Super healthy