Sanjib Dhar: Very Happy to See My HbA1c Down to 5.2 from 8.2 Without Medication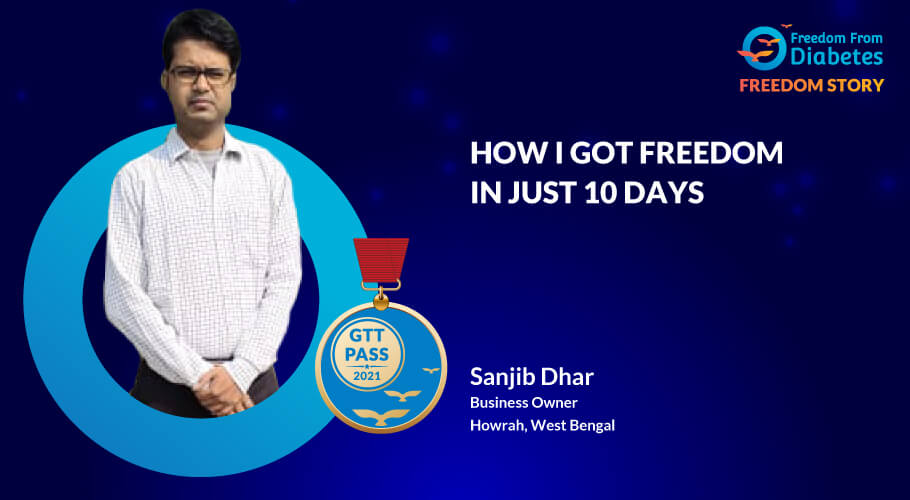 I've lost weight, improved my health, & am no longer on any medications
Name- Mr.Sanjib Dhar
Age- 39 years
Profession- Business Owner
Place - Howrah, West Bengal
Life is interesting! Sometimes good things happen without any plan and you are saved from future hazards. The same happened to me.
I am a 39 years young business owner from West Bengal. My mother suffered from diabetes. Apart from that, nobody actually had diabetes in my family.
In January 2021, I suffered from a urinary tract infection. The doctor treating me raised suspicion of diabetes and told me to get all my tests done. Test results confirmed I had diabetes. This was quite a shock for me as I was really young and just did not think of having it at this juncture.

I also suffered from eyesight weakness, fatty liver, mood swings, overall weakness, skin issues plus had gained a lot of weight but neglected these symptoms. After giving it a thought now I realize they were indications of health problems especially diabetes.

I was on 2 tablets - Joten M (Morning And Night) and PAN 40 till I came to FFD.

I came across Dr. Pramod Tripathi's video talking about reversing diabetes on YouTube and from then things started falling in place.

I saw more videos about FFD and Dr. Tripathi and first enrolled myself for the introductory session of 23rd Jan 2021. This session gave me all the confidence that I would come out of my troubles for sure.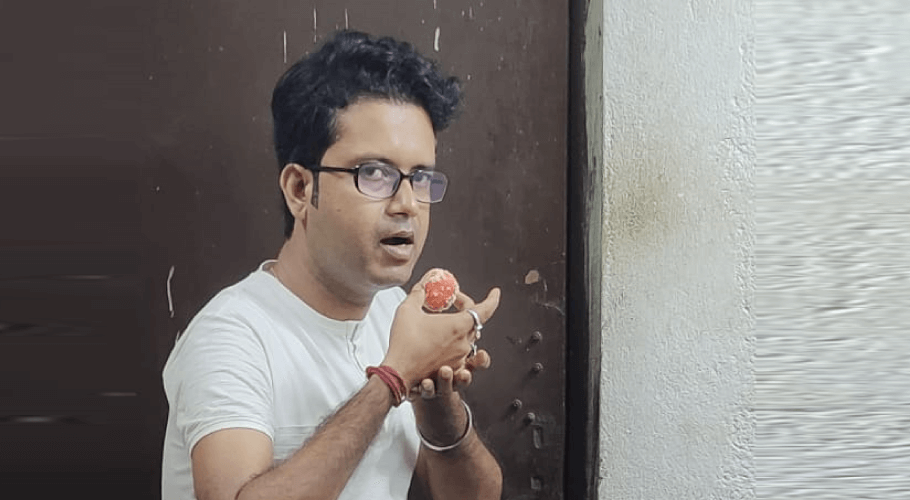 Mr.Sanjib Dhar
I joined HTP batch 67 and thus began my reversal journey. On paper, I was a diabetic for just 11 months, but the disease would have started setting its food much earlier.
I started following all the protocols as instructed and on the very 10th day became free of my diabetes medicines. What news it was! Since then, I am free from all medicine and enjoying life.
There has been a dramatic improvement in my HbA1c levels too - in Jan 2021 it was 8.2 and my HbA1c is 5.2 is the completely normal range.

In Jan 2021, I was pretty heavy weighing 79 kg and now I am just 64 kg meaning a good loss of 15 kg of extra weight. Being lighter is just an awesome feeling. Later on, I also came to know that losing even 5-10 percent of your body weight can help improve your blood sugar numbers.

Apart from being medicine-free, I am very energetic. My eyesight has improved. My fatty liver problem of the past 10 years is totally reversed. Mood swings have also reduced now and I am mostly positive and in good mood. Skin allergy is totally reversed.

I can say I follow 100% of FFD's Diabetes Treatment protocol and this gave me another fruit. I passed GTT with a good score, fasting as 95.07, and after 2 hrs, or PP score of 111.93.

I have joined as a mentor to help others as I think it is my duty to help others benefit too. It is a very satisfying experience indeed.

Thank you, FFD.