Shivaratri (Sawan) Diabetes Fasting Tips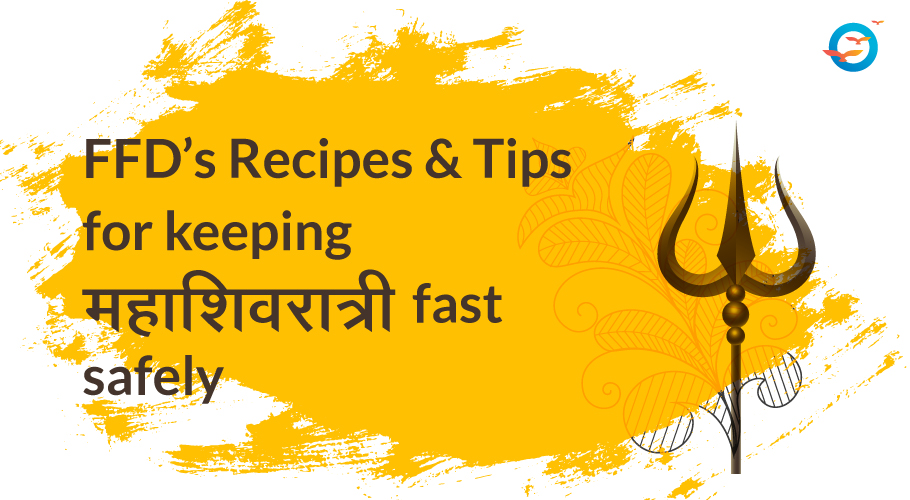 Diabetes Fast on Shivratri (Sawan)
Today is my fasting day. I fast on Saturdays usually. I fast for all 9 days of Navaratri...I just don't miss my fast on Mahashivratri. We hear these lines commonly.
Fasting is a common practice followed all over the world, by all religions in some of the other ways.

It is engraved in the minds of all diabetics that they need to eat every 2 hours in order to maintain proper sugar levels and fasting is simply is not allowed.
It is a complete "NO" to fasting.

From the viewpoint of controlling sugars, fasting does not seem okay.
Rather most doctors globally, do not recommend fasting.
Can diabetics fast? or is fasting good for diabetes?
The answer is a BIG YES. Diabetics can fast...!!!!

Freedom From Diabetes the diabetes reversal specialist organization has designed a well-structured fasting schedule which diabetics can follow.

Diabetics can definitely and safely fast in Mahashivratri - the FFD way!

They can choose from any of the following options:
1) Complete water fast

2) Whole day juice feasting

3) Intermittent fasting (1 or 2 meals)


Intermittent fasting recipes:

1) Chia seeds or Sabja in water can be your biggest support while fasting
2) Herbal tea or tea with cinnamon is great.
3) You can have tea like black tea or green tea during fast
4) Having tamarind or Kokam Saar with stevia do a big role in fasting
5) One can have Lemon sherbet dropping sugar and adding stevia drops
6) A coffee either black or with coconut milk or coconut oil is a very tasty drink
7) Soaked nuts like walnuts or almonds plus seeds do a great job.


Mahashivratri Fast recipes
1) Kuttu (buckwheat / Fafard)

2) Singhada (water chestnut)

3) Rajgira (amaranth)

4) In comparison to refined warai (they hike sugar levels), unhusked warai should be preferred.

5) A thalipeeth made up of rajgira, kuttu or warai with grated cucumber is simply great preparation for fast

6) Barley khichadi tastes like Sabudana khichadi.

7) 100 g of sweet Potato can be had either grated or in cutlet form. It is found to have great nutritive value.

8) One can have makhana for snacks or have it is as kheer in coconut milk with stevia.
9) A sheera from Shingada using almond milk/ coconut milk, date paste, and cardamom powder can be made. In this case, dates should be avoided if sugars are high.
10) Little millet with groundnut Amti is a great filling option in Mahashivaratri fast.
11) Tadgola or Kavath (wood apple is permissible.
12) Diabetics can have 30 ml of coconut milk if thick or 60 ml if thin.
13) Diabetics can have 10 almonds (soaked) or 5 walnuts (soaked) during fast. They can also have 20-25 groundnuts (soaked).
14): Diabetics can have 3-4 per day of fruits if sugars are stable with zero or fewer medicines.
Thus, diabetics can choose to fast on Mahashivratri day. Only thing is that they need to understand the science behind fasting.
They should understand what can be had and how so that they can go for risk-free fasting.

How useful was this piece of information for you? We know surely it is. You also would want your family and friends to benefit. So share this with them.Our other blog on the topic 'How often to exercise for good health?' is also very popular. Do read it.
Disclaimer:
This Blog solely serves our marketing purposes, for Authentic knowledge for this topic, Please join our upcoming Discover Reversal Session