Sonal Ashish Potdar: Inner transformation truly helps in the reversal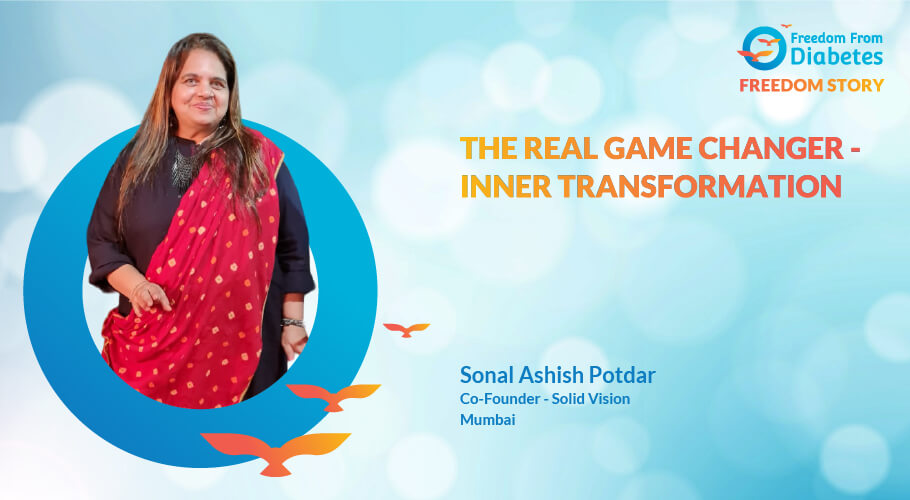 The real game changer - inner transformation
Name- Mrs.

Sonal

Ashish

Potdar

Age- 53 Years Young
Profession- Co-Founder - Solid Vision
Place - Mumbai


Hello all,
I am Sonal Ashish Potdar from Mumbai. I am the co-founder of my company Solid Vision that provides engineering design services to manufacturing Industries since 1993.
What made me join FFD?


I had seen my husband and in-laws suffer from diabetes. I didn't want to go through all of it.
Diabetes story


The biggest jolt came to me when I lost my best friend, business partner, and life partner, my husband. I lost all interest in life. In March 2020, I suffered from a skin problem which made me visit my doctor only to learn that my sugars were very high with fasting being 456 and post-lunch being 560.
This had scared me up to the point that I was ready even to get hospitalized but took insulin per the doctor's advice after which my sugars down within 10 days.
Problems that I faced due to high sugars were like feeling sleepy all the time, loss of memory, and lack of interest to do something. There was skin dryness too.
How did I get to know about FFD?


FFD was introduced by one of my husband's friends who was already an FFD member.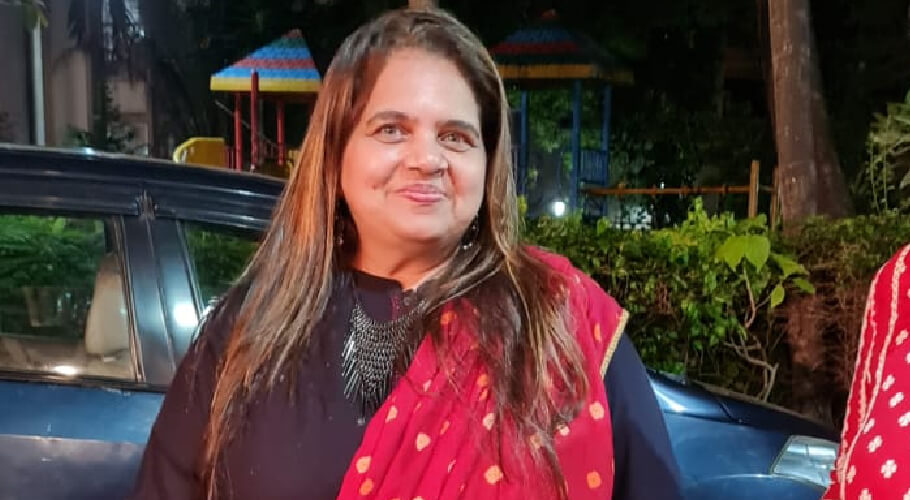 Mrs. Sonal Ashish Potdar
Reversal story
My husband's friend pushed me to attend Dr. Pramod Tripathi's webinar which I did and was highly impressed with the knowledge and the process. Soon I joined the FFD diabetes reversal program HTP batch 68.
The 4 FFD protocols are jewels of health. My diabetes medicine stopped within a month and a half of joining the program. Thanks to FFD for stage-wise and step-by-step guidance. To my surprise and even everyone's surprise, I lost 21 kg in 7 months.
HbA1c has come down from 14 to 6.2 without medicine. I realized I need to focus on the inner transformation aspect as it was a need of the time in my case.
I would like to thank Dr. Mayurika for all the support she gave me in the inner transformation phase. She made me at ease to express myself which helped me in releasing guilt and negativity.

I feel very much relieved and there is more clarity of thought now. Dr. Pramod Tripathi and Dr. Mayurika taught me how to be happy with your own self and make others happy to live a better life.


Key quotes


"Grateful to Dr. Mayurika and Dr. Pramod Tripathi for helping me transform internally only for good"


Key takeaways
Medicine stopped
9 points HbA1c drop
In great mental health