VEGAN CARROT CAKE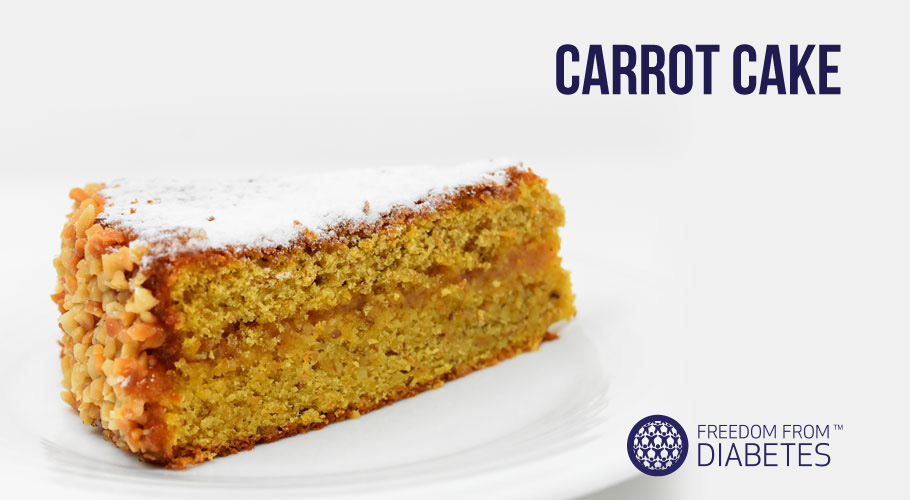 INGREDIENTS:
2 cups Khapli Wheat Flour
1 teaspoon Baking Powder
1 teaspoon Baking Soda
1/4 teaspoon Salt
1 and 1/4 cups Water
1 and 1/4 cups Chopped Dates
1 cup Raisins
1 teaspoon Allspice Powder
1 cup Shredded Carrots
1 cup Chopped Walnuts
11/3 cup Carrot Juice (or any other juice)
As Needed Water or some more juice depending upon the consistency of the batter.
METHOD
1. Preheat oven for 15 minutes at 375F/190C. Lightly grease and line an 8 or 9 inch cake pan with a parchment paper.
2. Sift together the flour, baking soda and powder and salt; set aside.
3. In a saucepan, combine together the water, dates, raisins and allspice powder. Bring to a boil, reduce heat and simmer for 5 minutes.
4. Place the shredded carrots in a large bowl. Pour the hot liquid mixture on top of it and let it cool completely.
5. Once it is cool add the chopped walnuts and carrot juice; combine it well.
6. Add the dry ingredients to the wet ingredients and stir well together.