Vijay Sunderdas Bhatia: An inspiring reversal story from Bahrain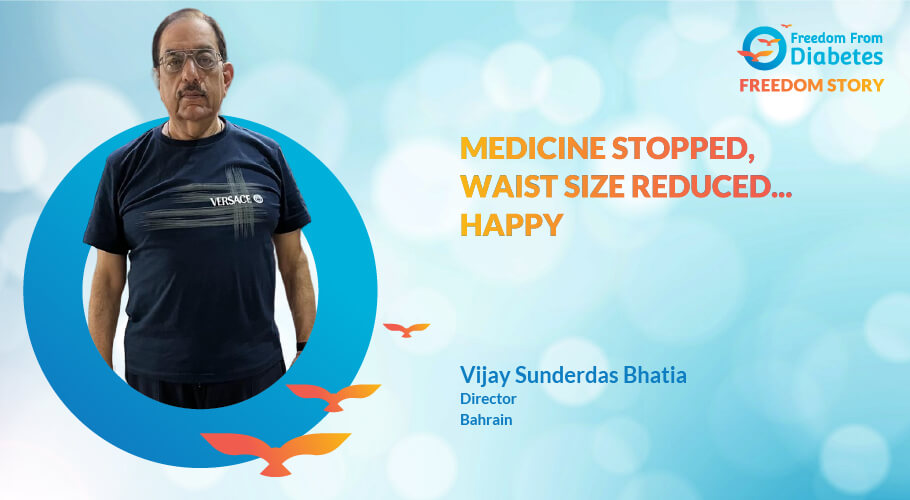 Medicine stopped, waist size reduced... happy
Name- Mr.

Vijay

Sunderdas

Bhatia

Age- 67 Years Young
Profession- Director
Place - Bahrain


Hello all,

I am Vijay Sunderdas Bhatia from Bahrain. I work as a director in a real estate company.
My diabetes story

A routine medical check-up done in the year 2002 disclosed I had diabetes. There were no symptoms as such, when I visited my doctor he put me on medication as my HbA1c was very high. Though my mother also suffers from the disorder, I feel it is personal and professional stress which were the trigger in my case.
How did FFD happen?

I came to know from one of my family members Jayanth Bhatia, whose family had lost around 23 kg in their journey with Freedom from Diabetes. All of them are not on diabetic medication anymore.
What made me choose FFD?

Seeing my family member's progress, I was already impressed, but a final push from them made me serious about it. The introductory webinar by Dr. Pramod Tripathi added to my confidence and I enrolled in Freedom from Diabetes type 2 diabetes reversal program - HTP immediately.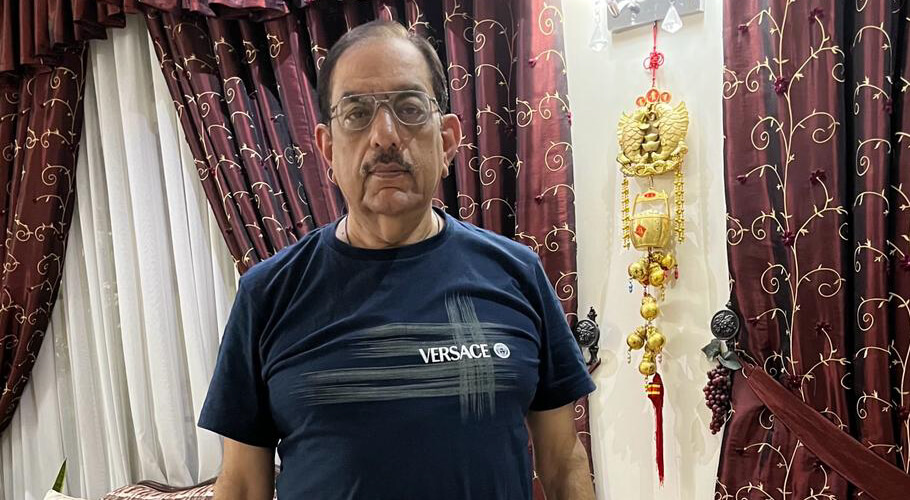 Mr. Vijay Sunderdas Bhatia
Reversal story

My diabetes medicines took some 6-7 months to stop but it was quite logical. With the FFD diabetes reversal diet, I was able to lose around 12.5 kg in six months. I wish I could follow the exercise regime properly which I could not do due to my lower back problem.
The FFD diabetes reversal diet is so healthy I don't crave anything now. I am happy being on millets. My HbA1c drop has also been remarkable from 9.2 to my current level of 6.8.

My friend circle is pleasantly shocked to see the drastic reduction in my waist size from 44 inches to 37 inches. I feel happy with the weight loss. I easily fit into all my previous clothes and am looking smarter.

Key quotes


"I am happy with my overall experience with FFD and have recommended a lot of people to join it. "

Key takeaways
Medicine stopped
Weight loss of 12.5 kg
Good inch loss at the waist