Chakli Bhajani | how to make Chakli Bhajani | Chakli for Diabetes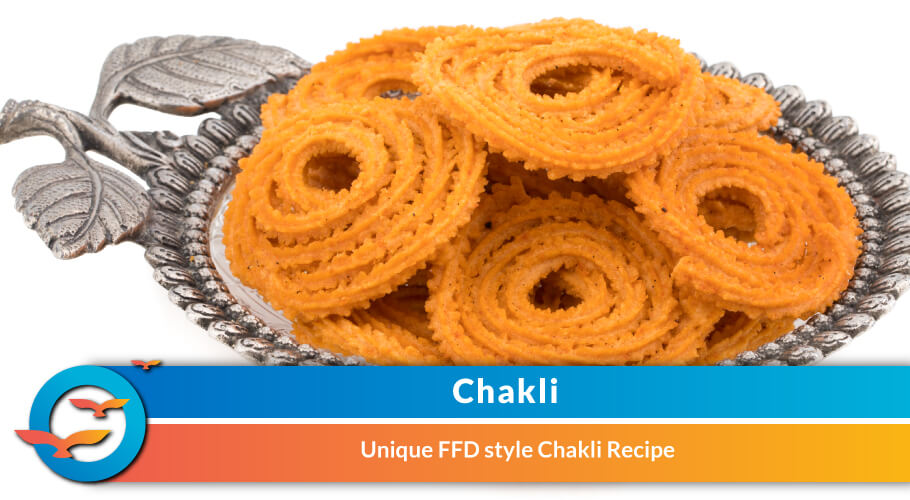 Chakli is a savory snack from India. It is spiral in shape and has a spiked surface. It is generally made from flour of Bengal gram (brown chickpea), rice, and black gram (urad daal).
The most joyous part of any festival is the delicious food which is served on the special occasion. This food can be in the form of sweets or savory items too. India has a huge variety of festival foods and chakli is one of them.


Can a diabetic eat chakli? or Is Chakli good for health?


Yes..Diabetics can have chakli in moderation. Chakli is heavy in calories and uses ingredients with a high glycemic index when cooked in a South Indian style.FFD recommends people especially diabetics to prepare chakli bhajani recipes in their specified way to get more benefits.


Recipe features


This is a diabetes-friendly snack recipe with a careful choice of ingredients like brown rice instead of white rice along with Bengal gram and black gram all good for diabetics.


| | |
| --- | --- |
| Course | Snacks |
| Cuisine | Indian |
| Preparation time | |
| For Bhajani | 30 mins |
| For Frying | 15-20 mins |
| serving | 3-4 People |
How to make chakli bhajani?


Preparing chakli is actually a 2-step process. At first, one needs to prepare chakli bhajani and then this flour is used to prepare the chakli.Here
Chakli bhajani ingredients are


4 cups brown rice


2 cups Chana dal or Bengal gram (Split)


1 cup urad dal or black gram (Split)


1/2 cup of dhaniya or coriander seeds


1/4 cup of jeera or cumin seeds


For the dough:


(yields approx 40 chaklis)


2 cups bhajani flour


1 tbsp white sesame seeds


1 teaspoon ajwain


chili powder (as required)


a pinch of turmeric powder(optional)


1/2 tsp asafoetida


salt to taste


1/4 cup oil


Method for Bhajani


Roast each item - brown rice, Bengal gram, and black gram separately till the grains turn crisp.


Do not use oil for roasting.


Also, roast coriander seeds and cumin seeds.


Grind together all these items into a very fine powder.


This is 'bhajani' flour for chakli.


This can last up to a year if store in an airtight container.


Once this bhajani is ready you can move ahead to prepare chakli.


How to make Chakli?


Heat some oil in a pan until it reaches the smoking stage.


Pour it over the bhajani and mix.


Add sesame seeds, ajwain, salt, turmeric powder, chili powder, and approx.


1 cup boiling water into the bhajani.


Knead the flour to make a soft pliable dough.


Put it in the chakli mold or kitchen press.


Press out in circular motion to make chaklis of desired size (generally of 3 rotations).


Heat enough oil in the pan.


When oil is heated enough, turn the heat to medium to low and put chakli in the pan.


Avoid over frying.


Fry chaklis in small batches of 2 to 3.


A well-done chakli stops bubbling and starts going down in the oil.


Once cool, store Chakli's in an airtight container.


Chakli prepared in this way is surely a healthy option especially for diabetics.


Go ahead and try this recipe.


How did you find this recipe to be?

For more such diabetes-friendly recipes, do visit our website.FFD comprises a team of experts in various categories who are well equipped to give customized treatment. Enroll in our Holistic Transformation Program (IRP) to get the customized treatment for your speedy Diabetes Reversal!


For More similar Diabetes-friendly Snacks, you can check


Stay in Touch

If you tried this recipe please share it with your loved ones. For more vegetarian ideas, sign up for our email newsletter or follow us on Instagram, Facebook, Youtube, Pinterest, or Twitter.