Dabur Glycodab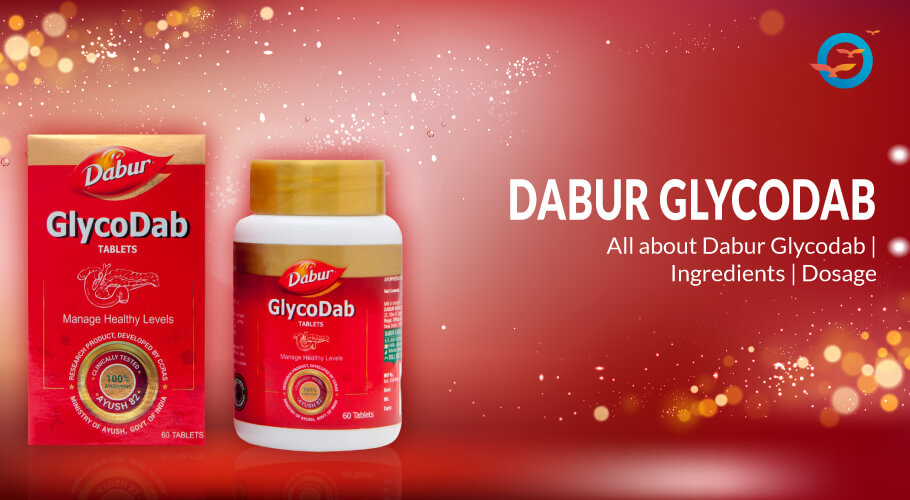 About "Dabur Glycodab"

With diabetes becoming such a prevalent problem, especially in India, and the mounting cost of medications, more and more patients are turning to ancient Ayurvedic remedies to control Blood Sugar Levels (BSL). But with the growing spate of Ayurvedic and so-called "natural" formulations, many of them from untested sources.
Patients are literally playing with their health by trying out unknown medicines. In such a scenario, one of India's most respected manufacturers of healthcare and natural products, Dabur came out with an anti-diabetes medicine called Glycodab, in 2017. Launched on World Diabetes Day (Nov 14) 2017, in a joint partnership with the government ministry AYUSH, the medication seeks to bring traditional Ayurveda into contemporary healthcare.
Glycodab is backed by many successful clinical studies and experiments. One such study conducted by Madhumeha (Non-Insulin Dependent Diabetes Mellitus, NIDDM), showed that Dabur Glycodab Tablets (AYUSH 82) were able to reduce fasting and post-prandial BSL after 24 weeks of treatment. Subjects also showed a clinical improvement in their condition.
Dabur Glycodab Ingredients

Dabur Glycodab contains extracts of a number of herbs with powerful BSL regulating properties, including:
1. Jambu Bija

The seeds of the Jamun fruit, aka Indian plum, are known to possess potent anti-diabetic properties and are regularly used in many Ayurvedic formulations.
2. Karela

Karela (bitter melon). A common vegetable in Indian households, it is known for its detoxifying properties.
3. Gudmar leaves

Gymnema Sylvestre, in English, Gudmar, literally translates to sugar killer. The leaves are known to have potent anti-diabetic properties.
4. Extracts of AYUSH 82 Herbs

Ayush82 extracts come from time-tested herbal ingredients with properties that help control blood sugar levels and stimulate the pancreas towards normal glucose metabolism. The extracts from these herbs are said to be effective anti-diabetic ayurvedic medicine to normalize and manage BSL in people suffering from high blood sugar. The extracts blend antioxidant and anti-inflammatory ingredients that help in avoiding side effects and possible complications in kidneys, nerves, and eyes.
Dabur glycodab dosage

Dabur Glycodab comes in bottles of 60 pills each. The bottles can be bought online on most major e-commerce sites. The tablets should be taken two at a time, twice daily, with meals, or as directed by a qualified physician.
Dabur Glycodab Reviews

Online reviews of the product, Glycodab are mostly positive, with many users claiming reduced BSL counts after taking the product as directed, in conjunction with a healthy diet and sufficient physical exercise.