How I became free of diabetes and co-morbidities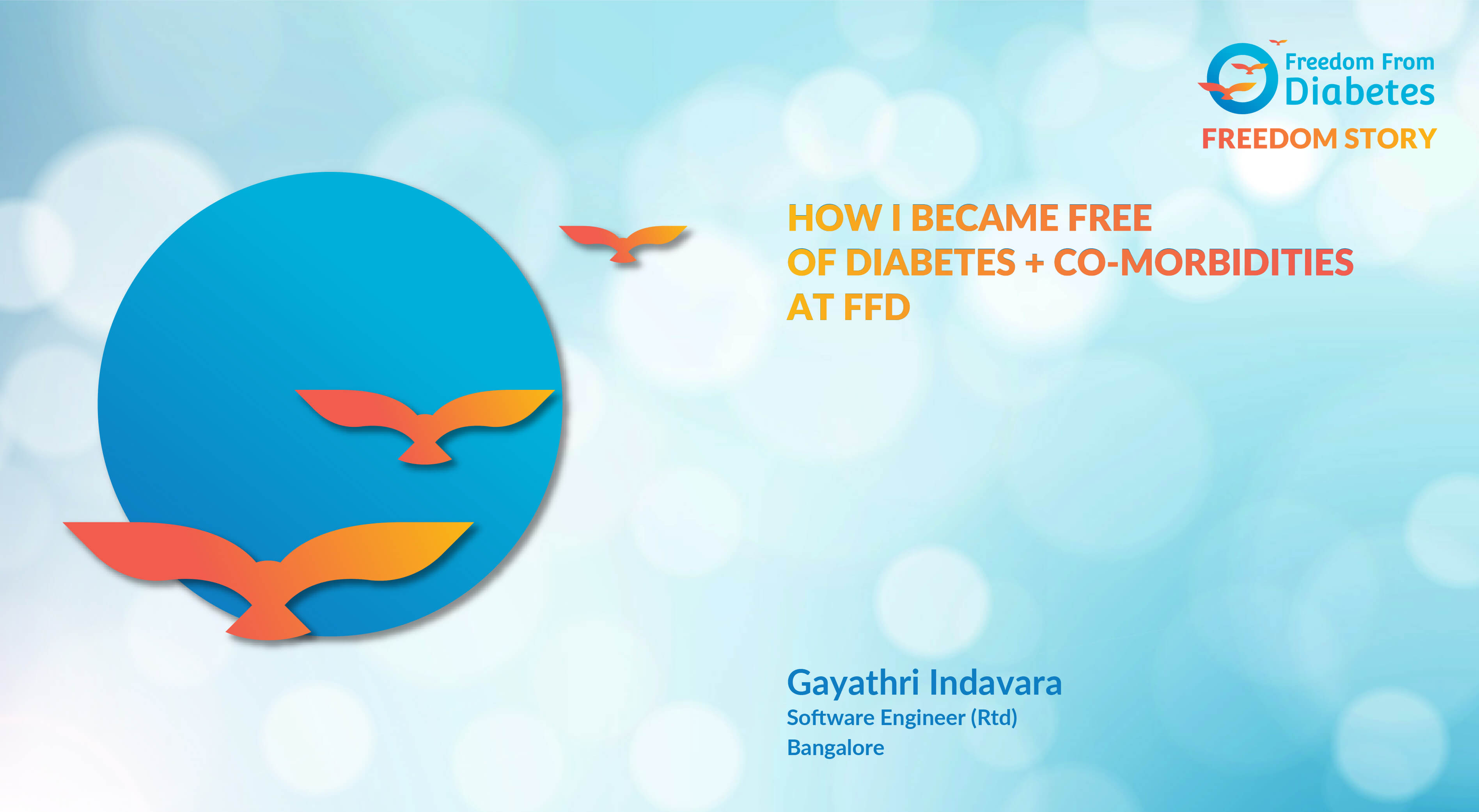 Name- Mr.

Gayathri

Indavara

Age- 63 years
Profession- Retired Software Engineer
Place - Bangalore
Health is Wealth...we all know it and quite often mention it too. But in a real sense, we do not live it. At FFD, I understood what real health means and am feeling fabulous!
I am Gayathri Indavara, a 63-year-old retired Software Engineer from Bangalore. Both my parents suffered from diabetes so I was aware that I might get it someday. I came to know about my disturbed health status in a 2009 casual blood test. They showed high blood sugars and high BP, both. Since then I have been on medicines for both.
My medicines for diabetes were Metformin 500 mg and Glimy M1. Later in 2019, my cholesterol levels also were found to be high, and was put on medication for the same as well. I also suffered from sleep and anxiety issues with the above.
Being on medicines for so many ailments was quite depressing. I kept thinking, is there any way out? Is there any solution for it?
While talking to one of my friends, I came to know that there is an organization named Freedom From Diabetes which works in Diabetes Reversal. This was a great concept I felt, so after little research on the internet, I attended the online session. This session was conducted by Dr. Pramod Tripathi himself which was great. He was very impressive and the information given by him bowled me completely. The next step was to join the Holistic Transformation Program.
Everything about FFD treatment is great - the 4 protocols, the phase division, the stage division, the team of experts.... everything.
Our program started with a phase 1 diet and exercise. The most important point a diabetic should be aware of is hypoglycemia, which was explained well to us by FFD. We were also told how to manage hypoglycemia at our end and when to call the doctor.
I got proper advice at the proper stage and phase of my reversal. FFD needs a big applause here. All my doubts about diet and exercise were clarified on time.
My diabetes medicines stopped in 45 days of joining FFD. Weight also reduced up to 8 kg. I am really proud to share that I no longer have to take any medicines for cholesterol and BP too.
All this was possible only due to FFD's education, guidance, and support in the right direction. I pray to God that FFD continues with its good work and becomes successful in achieving its goal of making 100,000 free of diabetes soon.