Moong Dal Laddu | Moong Dal Laddu for Diabetes | How to Make Moong Dal Laddu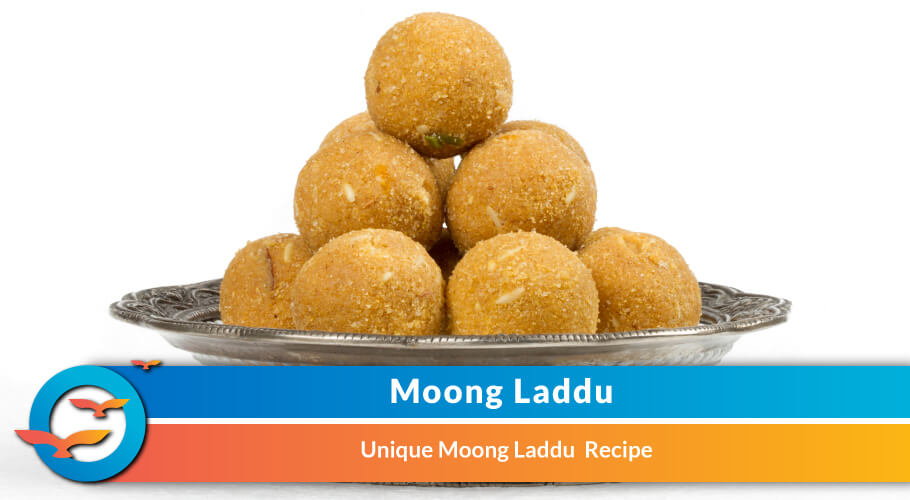 With an increasing number of diabetics each day, India is on the verge of becoming the 'Diabetes Capital of the World'. Diabetes mellitus is a metabolic disorder characterized by raised blood sugar levels.
Patients with diabetes need to be quite careful about what they eat and what food should be avoided. The pulses are an inseparable part of the Indian diet.
Interestingly, even after containing carbohydrates, the pulses are low on the glycemic index (GI), which means that they do not let the glucose levels increase to a great extent and this is why pulses are good for diabetic patients.
Even if the portions are too big, diabetic patients would not complain of big spikes in blood sugar levels after consuming pulses. Moong dal is a versatile pulse that can be used to prepare savory items as well as sweet items. Today, we are going to share a special recipe prepared from Moong Dal - Moong Dal Laddu.


Recipe Features


This FFD style Moong dal laddu has all the diabetes-friendly ingredients like moong dal, coconut, sesame seeds.


| | |
| --- | --- |
| Course | Snacks |
| Cuisine | Indian Sweets |
| Preparation Time | 20-25 Minutes |
| Cooking Time | 15 Minutes |
| Total Time | 45-50 Minutes |
Is moong dal healthy? Is moong good for diabetes?

Moong dal comes under the category of one of the healthiest pulses with a glycemic index of 38. It is protein-rich and good for heart health too. Diabetics should go for it is nourishing and nutritious dal.
How to make moong dal laddu?

When cooking moong dal laddu, it's crucial to roast them well. Here is a simple and easy moong dal laddu recipe
Ingredients:
1 Cup Roasted Moong Dal Powder


½ Coconut (Grated)


2 tbsp Dates Paste


1 tbsp Coconut Oil


½ Cup Grated Dry Coconut


½ Cup Sesame Seeds

1 tsp Dry Dates Powder


¼ tsp Cardamom Powder

Method:
Dry Roast moong dal in a pan till they become golden brown.


Keep aside to cool.


Now put the cooled moong dal in the mixer and make powder.


Put dry grated coconut in a pan and roast it till golden brown and keep aside.


Next, roast the sesame seeds till they start popping and keep them aside.


Put grated coconut and dates paste in a mixer and grind to form a smooth fine paste.


Heat coconut oil in a pan, add the ground paste, and cook for 5 mins.


Keep stirring till golden brown consistency.


Put off the flame and cool.


Take a big plate, put roasted moong dal powder and add the ground paste, roasted dry grated coconut, roasted sesame seeds, dry dates powder, cardamom powder and knead well to bring to binding consistency.


Make small laddus.
Storage/Serving Suggestion

These laddus should be stored in an airtight container.
Diabetics can eat one small laddu at a time depending on their sugar levels. How did you find this diabetes-friendly moong dal laddu recipe? Do share it with maximum people as it is a very healthy and tasty recipe. For more such diabetes-friendly recipes, do visit our website's recipe section.
FFD specializes in 'Diabetes Reversal'. Its protocols are based on 4 strong pillars of diet, exercise, inner transformation, and medical. Do enroll in our Discover Reversal Session to get customized treatment from the experts.
For More similar Diabetes-friendly Snacks, you can check