Mr.Sunil Padaki (Qatar): FFD saved my health and Money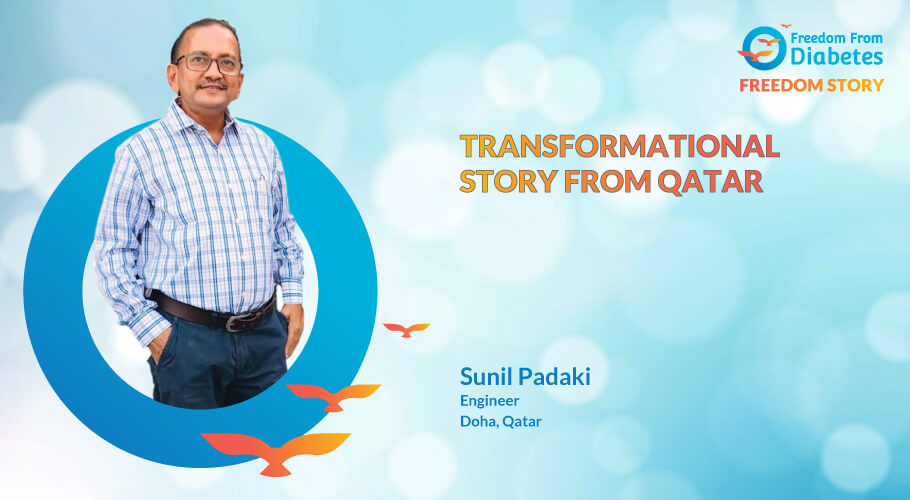 Name- Mr. Sunil Padaki
Age- 54 years
Profession- Engineer
Place - Doha, Qatar
COVID has impacted all the world badly. Survival, recovery from it is also not an easy process. But for me, it was like a cakewalk. All thanks to FFD protocols.

I am an Engineer, having worked 13 years in the Indian Industries including Telco Subsidiary in Goa, and thereafter for 21 years in a private Company now in Doha - Qatar.
If I look at my family history, my father had diabetes from the age of 50, he went through it till his death in 2018. My mother developed the same in her 60s. She managed it till her death in 2021 June.

One day in August 2004, I was feeling dizzy and felt like I missed a step. So I went for a checkup and came to know I was diabetic.

Life became difficult with more and more doses of medicines. From 2014, I was put on Insulin as my HbA1c levels were above 8.5. Lantus Insulin had touched 30 units a day. Was also overweight at 68 Kg before coming to FFD.

So I was on

1. Gliclazide 60 x 2 mg per day
2. Janumet (Metformin + Sitagliptin 2100 mg) 2 tabs of 1050 mg per day
3. 28 -30 units of Lantus insulin at night
4. 10 mg Lisinopril for High BP

I had seen Dr. Tripathi's presentation on Youtube and was already doing step climbing as an alternate exercise since 2016.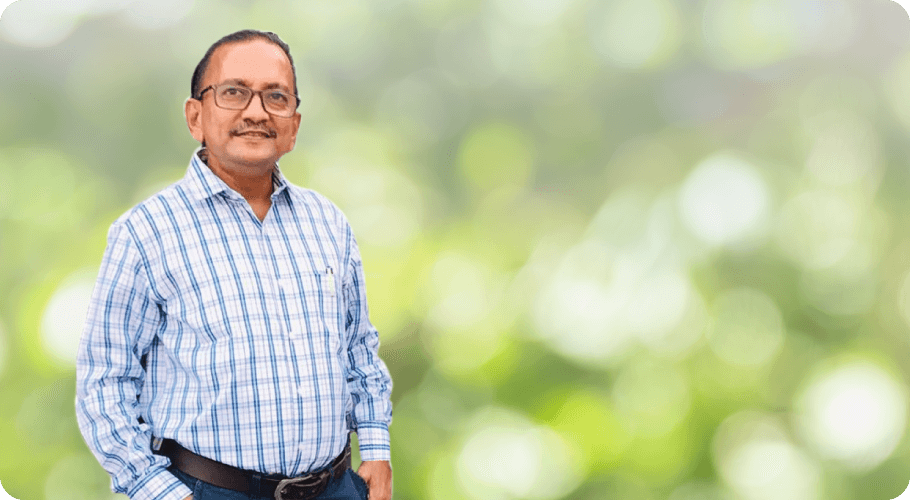 Mr. Sunil Padaki
But in 2020, during the lockdown, my neighbor and friend in Qatar joined FFD batch 64 for weight loss and realized the systematic manner of treatment and solution.
Made up my mind by November and joined in December 2020. My
Discover Reversal Session
is on 6th December 2020. I was free of Insulin on 25th December 2020. I lost 3 kg in my first month and by March 2021 I was 12 kg down to 56 kg.
I am still continuing diabetes medicines as I had COVID in March 2021 and for some time could not follow the FFD diet. But my main achievement due to FFD was my QUICK RECOVERY from COVID, which I contracted in March 2021.
Even the doctor treating me for lung infection was impressed with my progress and discharged me within a day saying you have managed your diabetes well as my HBA1C was 6.9 in March 2021. Was recommended institutional quarantine for 1 week by a doctor.
I am following the 3-meal diet of FFD, and exercise of 3 days Yoga + 2 Days Cardio + 1-day Jogging, etc.

It is an incredible feeling now. At the age of 54, I am feeling like I am in my late 30s or early 40s. Even my fitness App is showing my Projected age as 36, with my current level of exercise and heartbeat range in exercise.


Thank you, FFD.