Nitu Singh Nahar: Best knee pain reversal story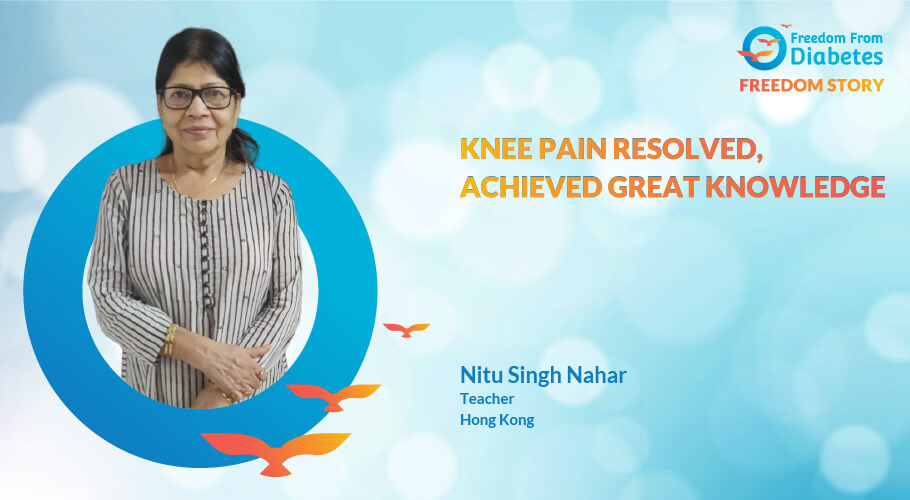 Knee pain resolved, achieved great knowledge
Name- Ms. Nitu Singh Nahar
Age- 50 Years Young
Profession- Teacher
Place - Hong Kong


Hello All,
I am Nitu Singh Nahar, a Teacher from Hong Kong. I am non-diabetic, but my mother does suffer from this disorder.
My pain story

Some years ago, I took a group of students to China. There we went hiking trails and climbing uneven stairs. At the Stone forest, I did climb a Pagoda with no pain, but while returning, I realized I could not walk. My colleagues did not understand how I suddenly became so debilitated.
They somehow managed. When I reached the hotel, my knees had swollen and were three times their size. Doctors in Hong Kong diagnosed my condition as knee degeneration.
I was too young for surgery and was recommended physiotherapy. The pain did affect me significantly. I could not perform my daily chores without anti-inflammatory and pain medicines.
How did I become acquainted with FFD?


As mentioned above, my mother suffers from diabetes, and I was looking for ways to make her independent of medicines.
I was watching videos by Dr. Jason Fung and Michael Gregor and wondered whether there was anything like this in India. Luckily, I came across Dr. Pramod Tripathi's book at a club and sent my parents to inquire at the clinic in Goa.
What made me join FFD?


I wanted my mother to be free from medicines. I also wanted to ensure that my knowledge from FFD could be applied to my family and me.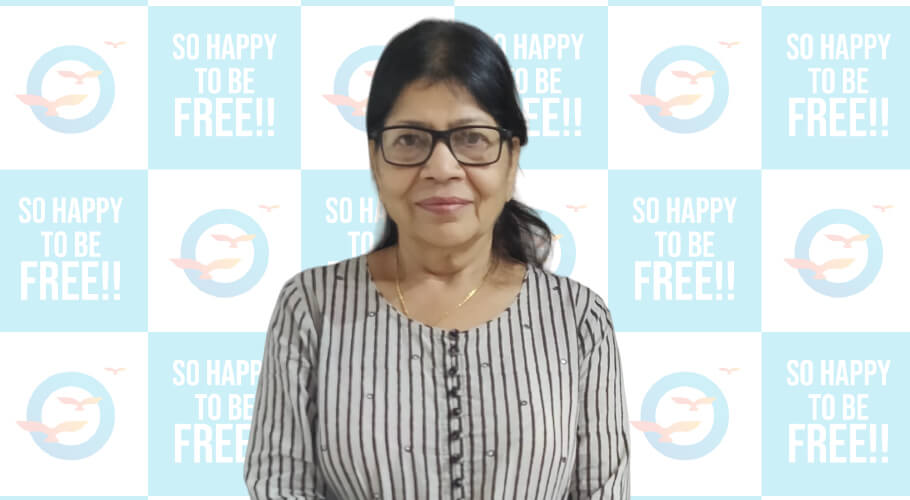 Ms. Nitu Singh Nahar
Pain reversal story

Exercise expert Ashwini suggested specific exercises and medicines for my knee pain. She also shared a few videos with me for better understanding and implementation.
Following the instructions regularly definitely paid off. My pain began subsiding, and I stopped my medicines. My pain has subsided from 7 to 3 on a scale of 1-10.
I do not have any significant issues with my knees right now. Interventions such as physiotherapy, exercise, and medicine came together to alleviate my condition. It is my desire and wish to be able to do yoga. My ambition is to hike and trek regularly.


Key quote
"Good practices are good practices whether you are diabetic or not. I am thankful to FFD for teaching them."


Key takeaways
Knee pain resolved
More insight into nutrition and diet
Nitric oxide dump