Prem Pal Singh: 31 years diabetes en route to reversal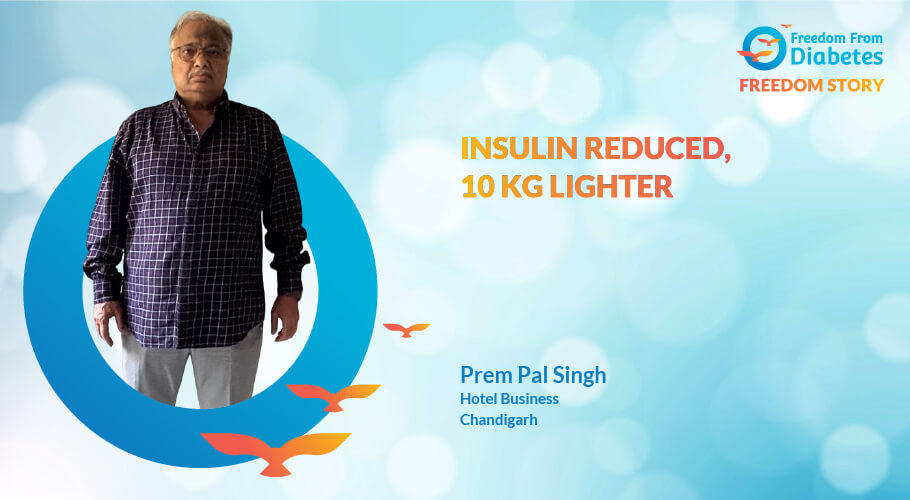 Insulin reduced, 6 kg lighter
Name- Mr.

Prem

Pal

Singh

Age- 66 Years Young
Profession- Hotel Business
Place - Chandigarh


Hello friends,
I am Prem Pal Singh from Chandigarh, in the hotel business.
My diabetes story


Long ago in 1991 (31 years) I suffered from diabetes symptoms like excess hunger, and excess thirst. The tests done by my doctor confirmed it to be due to diabetes. Family history-wise, my mother did suffer from diabetes.
When I came to FFD, I was on 30 units of insulin plus one tablet only for diabetes along with medicines for cholesterol and BP.
Introduction to FFD


One of my friends who himself had joined FFD told me about it. His progress was remarkable which was inspiring.
Why did I choose FFD?




I wanted freedom from diabetes and excess weight. With FFD, I saw a lot of hope. The introductory webinar by Dr. Pramod Tripathi added to my confidence and I enrolled in Freedom from Diabetes type 2 diabetes reversal program - HTP immediately.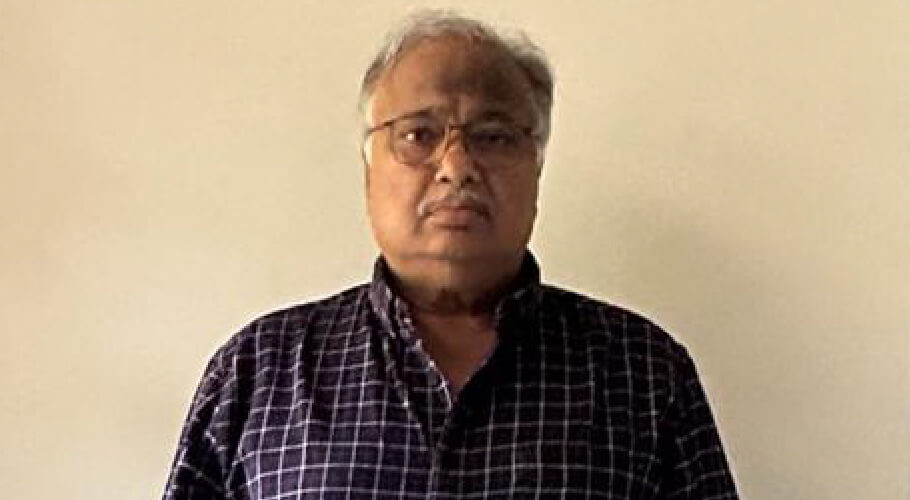 Mr. Prem Pal Singh
Reversal story


The first thing I realized was that since my diabetes was 31 years old, it will need some time to reverse.
The 4 powerful Freedom from Diabetes protocols showed their effectiveness and my insulin dose started reducing. It has now come down to 10 units from 30 units. I am still on an anti-diabetic oral tablet but am very confident that it will stop soon.
I lost around 10 kg of weight, then gained a few, and have finally settled down to 6 kg weight loss. I feel much light and more active now.


Key quotes


"I am happy that I came here. I can and I will regain health on this path shown by Freedom from Diabetes"


Key takeaways


Insulin reduced
Weight loss 6 kg
Extremely positive