Raghvendra Singh: An extraordinary weight loss story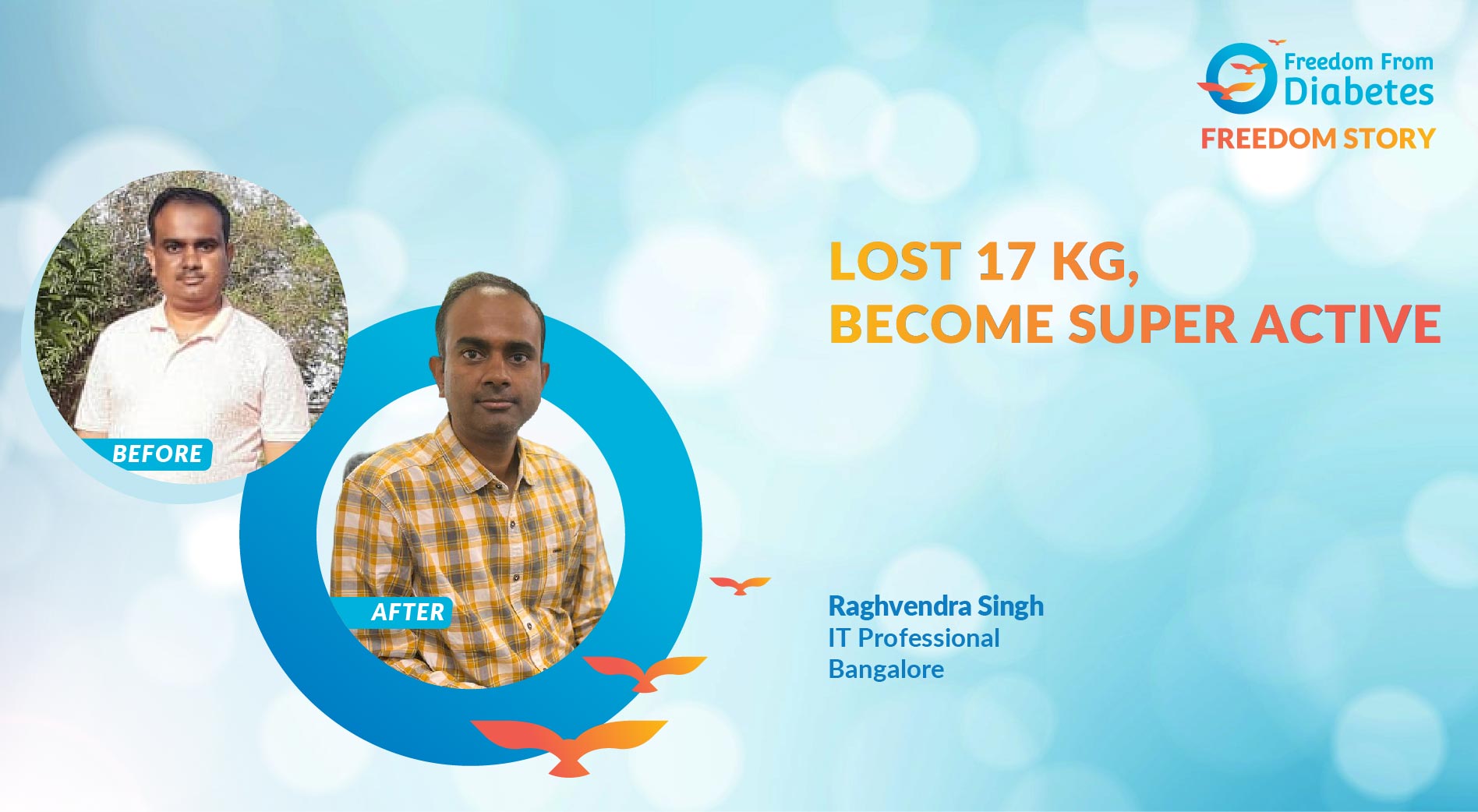 Lost 17 kg, become super active
Name- Mr. Raghvendra Singh
Age- 38 Years Young
Profession- IT Professional
Place - Bangalore
Hi
I am Raghvendra Singh, a 38-year-old IT professional from Bangalore.
My story back to normal weight!


Work pressure and a sedentary lifestyle had given me a gift... obesity. Life had become difficult at 82 kg. So much so, I found myself unable to get up often, even to get something as simple as a glass of water.
I tried various ways on my own, from reducing the number of meals to the keto diet, etc. I found some success but there was weight regain every time.
My diabetes story


In November 2021, a routine medical check-up confirmed I had developed diabetes. This created an additional dilemma about managing medicines and food intake.
Mr. Raghvendra Singh
How did FFD happen?


My Director introduced me to FFD. He had heard Dr. B. M. Hegde's speech and subsequently, I enrolled.
My FFD journey


I joined the FFD diabetes reversal program HTP batch 77 majorly for weight loss My program began in November. Weight reduction was a slow process for me.
I started getting visible effects from April onwards. My weight when I joined was 82 kg. My current weight is 65 kg. Sugars too are in the normal range now.
Impression


I have become so active now that to tease my family members, I ask for water! My exercise regimen includes cycling, trekking, and going to the gym now. FFD has shown me a path to sustained weight loss and taught me effective weight management.
Key takeaways
Weight loss of 17 kg
Become super active