Sesame Seed Laddu Recipe | Til ke Laddu (Sugar free Recipe) | Tilkut Recipe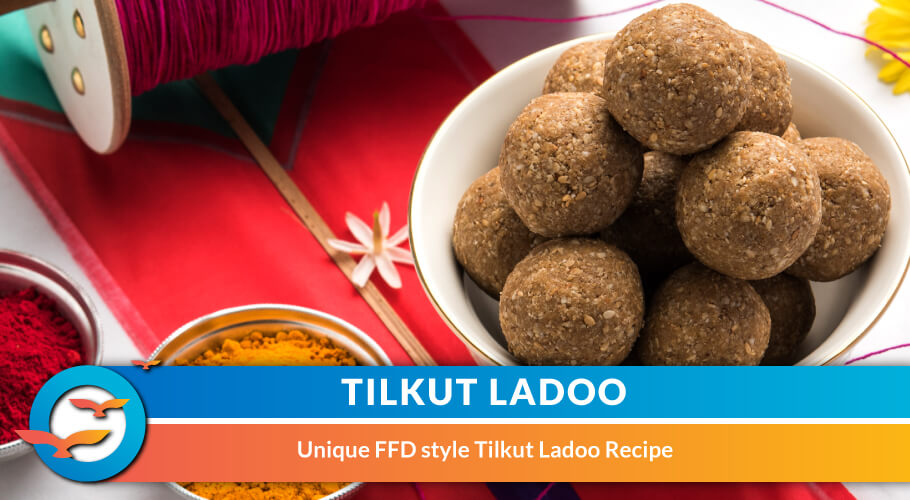 Sugar-free Sesame Seed (तिल) Laddu | Tilkut Recipe


Winter is here. Winter means fresh air, cool mornings, and a cozy time. During this time of the year, we also look for things, foods which can give us warmth. 'Til ke laddu' or tilkut ' is one such warmth giving famous food item prepared in India, especially in wintertime.
People with diabetes need to keep a check on their blood sugar levels and see to it that they do not rise too quickly and too far. For this reason, they need to be careful about what they eat.
Now the question is Til ke laddu though very tasty, are they good for diabetics?


Is sesame Laddu good for diabetes?


For that, we need to understand what do these sesame laddus contain. FFD style tilkut is primarily made of sesame (til), peanuts, and dates (instead of jaggery). Let us study each ingredient.
Considering the first ingredient Sesame


Are sesame seeds good for diabetes?


Sesame seeds have been shown to have diabetes-friendly properties like hypoglycemic effects, antioxidants, anti-inflammatories, and hypolipidemic effects in them. These also help in improving fat metabolism and reducing cholesterol.


Is peanut (मूंगफली) good for diabetic patients?


Peanuts have a pretty low GI score of 14 and interestingly their glycemic load too is very low of 1. This puts them in one of the lowest-scoring GI foods. This low impact on blood sugar levels makes peanuts special and can be had by people with diabetes.


Is dates (खजूर) are good for diabetes?


Dates are low GI food and are less likely to spike your blood sugar levels. This quality of dates makes them a safe choice for people with diabetes.

Recipe features-
Til (तिल) ke laddu in FFD style has got every ingredient wisely chosen to make it diabetes-friendly.


| | |
| --- | --- |
| Course | Snacks |
| Preparation time | 15-20 min |
| Cooking time | 5-10 min for roasting |
| Total time | 30 mins |
| Serving | 2-3 People |

How to make til ke laddu?

Here is a healthy til ke laddu recipe for you

Ingredients:
Til (तिल) (sesame) - 2 cups


Roasted peanuts (मूंगफली) -1 cup


Roasted dry coconut - 1/2 cup


Dates (खजूर)- 1 ½ cup
Method:
Roast til (sesame seeds), peanuts, coconut separately.


Grind separately to make a coarse powder.


Deseed and chop the dates.


Put the pieces of dates and all powders in the food processor and process until the ball is formed.


Make small laddus of the size of a big marble.


Important Note for Diabetics:

Allowable quantity for diabetics- 1 small laddu at a time.


How did you find this recipe to be? Is it not worth sharing? Do share it with your family and friends.
FFD is also known as "Diabetes Reversal Specialist' has successfully reversed diabetes of more than 11,000 people since its inception. It has a dedicated team of experts which gives customized treatment to its participants. Enroll in our Introductory session i.e. Discover Reversal Session to experience how customized treatment helps in fast 'Diabetes Reversal'.


Looking for other healthy Diabetes-friendly desserts? Try these: