Shanta Mohandas Thakwani: How I went from HbA1c 19 to 6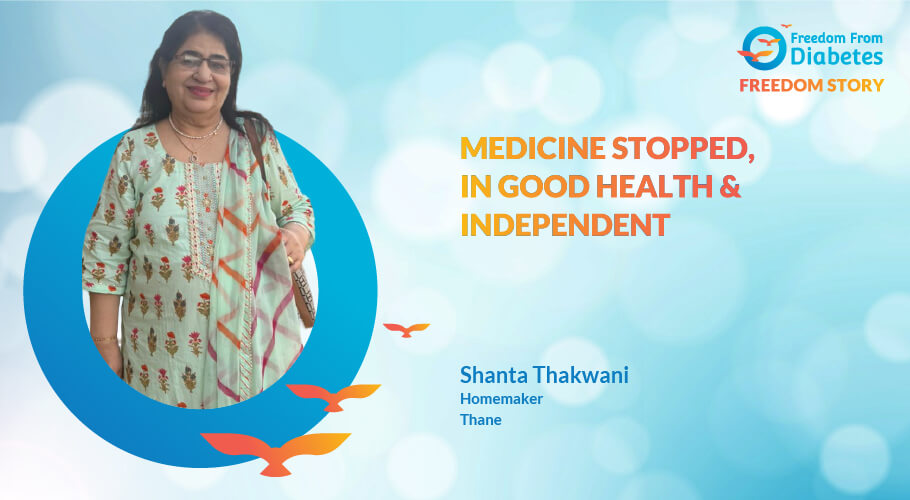 Medicine stopped, in good health and independent
Name- Mrs.

Shanta

Mohandas

Thakwani

Age- 71 Years Young
Profession- Homemaker
Place - Thane


Hello all,
I am Shanta Mohandas Thakwani a Homemaker from Thane.
My diabetes story




I remember I had fallen ill and suffered from UTI immediately after the COVID vaccination. The tests done for it disclosed higher sugar values. None of my parents suffer from diabetes, but my brother does. I faced various issues like loss of vision, anxiety, hallucinations, and diabetic neuropathy.
How did I get to know about FFD?


Surrender Motiani a family friend who is also an FFD participant informed us about it.
What made me choose FFD?


I wanted freedom from diabetes. With FFD, I saw a hope of going free of medicines. The introductory webinar by Dr. Pramod Tripathi added to my confidence and I enrolled in Freedom from Diabetes type 2 diabetes reversal program - HTP immediately.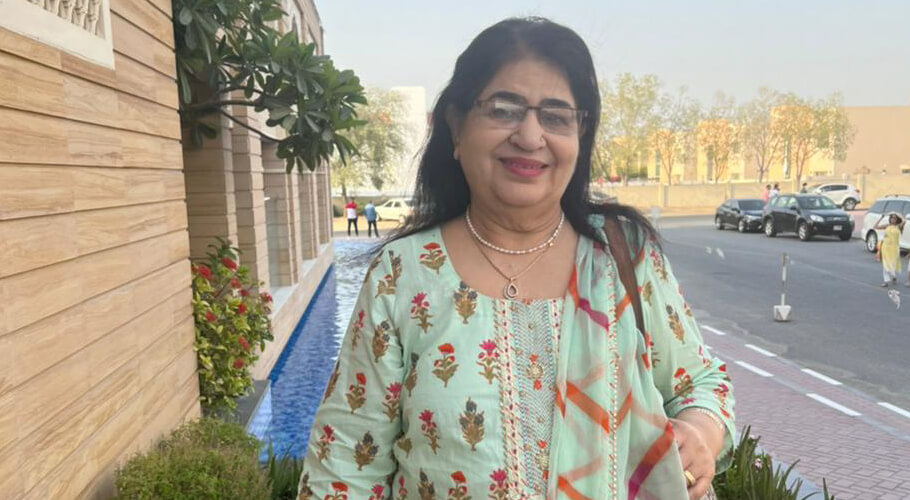 Mrs. Shanta Mohandas Thakwani
Reversal story


My FFD journey has been great. I learned a lot about diet, exercise, and mental health after coming here. I have learned portion control and I eat wisely now.
My HbA1c level when I was diagnosed to have diabetes was 19. Within 3 months of following FFD protocols, it came down to 6.5. I feel wonderful and lovely, no more anxiety issues.
I am a heart patient too so cannot do much in terms of high-intensity exercises. I also had knee issues. After following FFD, they have been sorted. I can walk comfortably now.
I have been used to living alone since both my children have settled abroad. After being diagnosed with diabetes, I started getting anxiety issues and lost my confidence due to sickness and dependency.
After joining FFD my life has changed and I feel better now in terms of my health. I am no more dependent and have got my confidence in living alone back.


Key quote


"FFD has given me a good health to live a confident and independent life"




Key takeaways
Medicine stopped
HbA1c dropped from 19 to 6.5
Confident and independent