Shyam Krishna Srivastava: A motivational diabetes reversal story... from Lucknow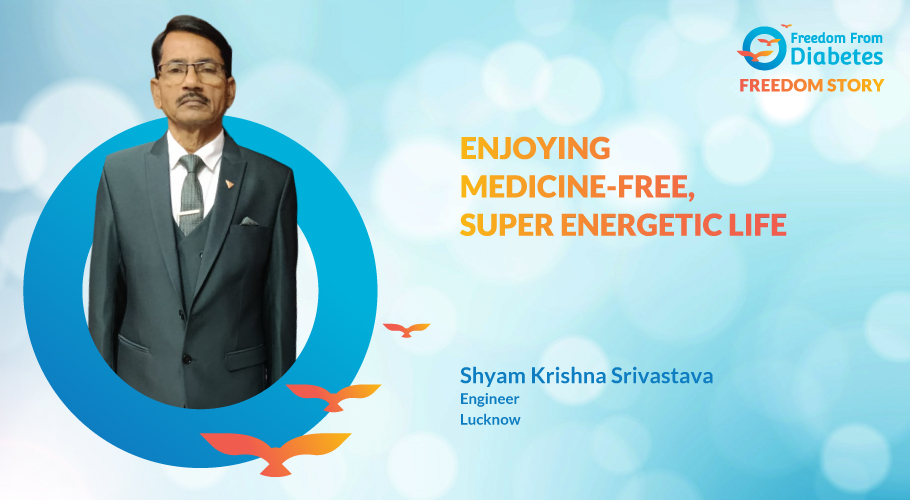 Enjoying medicine-free, super energetic life
Name- Mr. Shyam

Krishna

Srivastava

Age- 65 Years Young
Profession- Engineer
Place - Lucknow


Hello all,
I am Shyam Krishna Srivastava a Mechanical Engineer from Lucknow. I worked in the Irrigation Department, Uttar Pradesh, now retired.
My diabetes story

Medical history-wise, my father suffered from diabetes. Working in the irrigation department involved a lot of stress. Both these factors appeared to have contributed.
In the year 2000, I realized I was feeling more tired than usual. Also had leg pain. Tests done at that time revealed IGT - impaired glucose tolerance.

Was not started on any medication but was given restrictions to stop sweets and rice.
Later on, was put on medicines. Before joining FFD, I was on 1000 mg of Metformin twice daily, 3 mg of Glimiperide twice daily and Reniva once daily.
Introduction to FFD

I came to know about FFD through my daughter's friend. Her mother Shikha Nigam had joined FFD and cleared GTT too. Motivated by these results, my wife joined FFD.
Why did I choose FFD?

My wife was following the FFD diet and exercise protocol. I did not have any option other than following those.
All these started giving me good results too. While following this, I lost a lot of weight and realized I too need individual attention to make real and proper progress. So, I enrolled in FFD's one-year diabetes reversal program - HTP batch 80 immediately.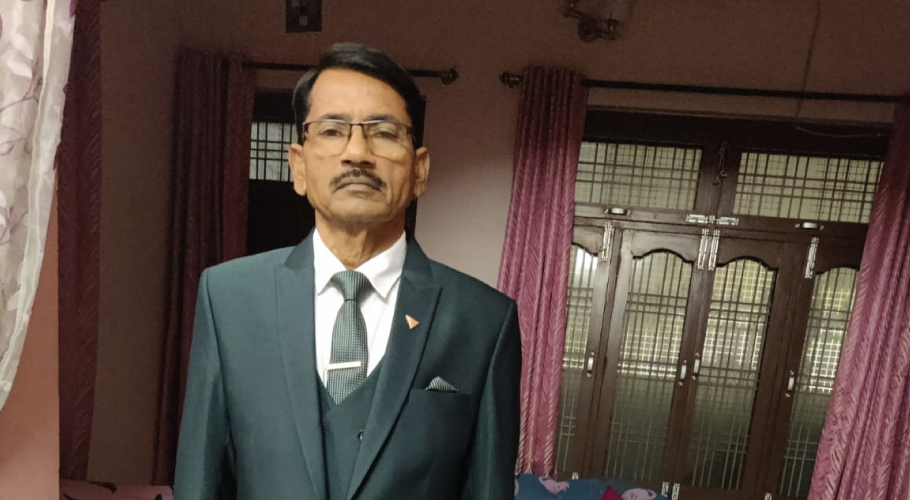 Mr. Shyam Krishna Srivastava
Reversal story

Exercise, yoga, and morning walk were a part of my life since 1997, but I did not know the proper balance of it. FFD doctor, exercise expert, and dietitian, all guided me on what, when, and how to eat and exercise.
This helped me and all my diabetes medicines stopped within two months and free of medicines since then.
The 25% formula is a great innovation by FFD. Earlier I used to have both rice and chapati at one go which was so wrong.
I owe all the credit to my app doctor Dr. Manasi, diet expert Dr. Sanchita Nandurkar, exercise expert Shreyanshi, and mentor Smt. Kalpana Shrivastav.
I am more energetic now. There is no worry about taking medicines.
Thanks a ton to Dr. Pramod Tripathi and his FFD team.
Key quotes

"FFD showed me the right path to health. "
Key takeaways
Medicine stopped
More energetic