Sita Bhargava: Top story of diabetes reversal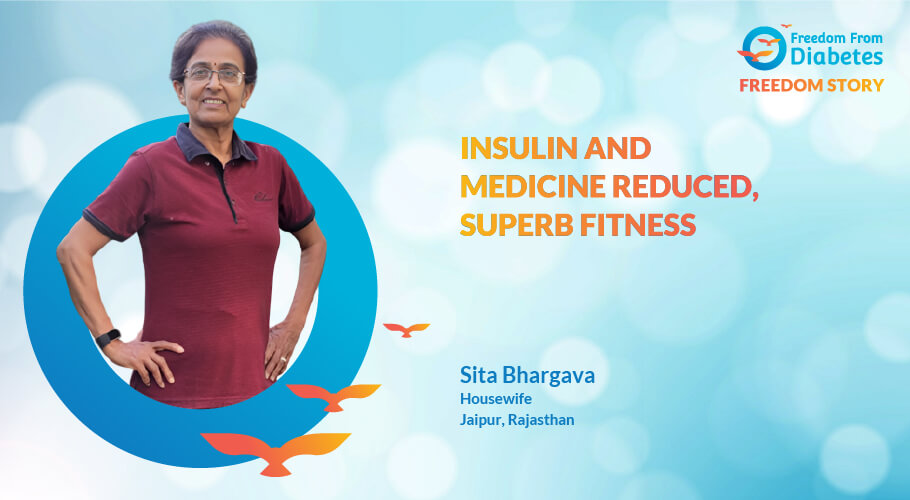 Insulin and medicine reduced, superb fitness
Name - Mrs. Sita Bhargava
Age - 64 Years Young
Profession - Housewife
Place - Jaipur, Rajasthan


Hello All,
I'm Sita Bhargava from Jaipur. I worked as a teacher but am now a homemaker.
My diabetes story

I remember around 27-28 years ago, I was constructing my house. My husband was posted somewhere else so the whole burden was on me. I was stressed at that time and was not feeling well.
Got detected to have high blood pressure, cholesterol, and diabetes all at the same time. Initially, I was maintained on medicines but by the year 2017, my doctor had to start insulin.
Family history-wise, my grandfather suffered from the disorder but he got it in his later years. Both of my parents did not suffer from diabetes. Problems-wise, I was affected more on a mental level. Physically, I used to feel weak.
How did I get to know about FFD?

I came across FFD while going through Facebook.
What made me join FFD?

I never liked being on medicines. With FFD, I saw a hope of going free of medicines.The introductory webinar by Dr. Pramod Tripathi added to my confidence and I enrolled in Freedom from Diabetes type 2 diabetes reversal program - HTP immediately.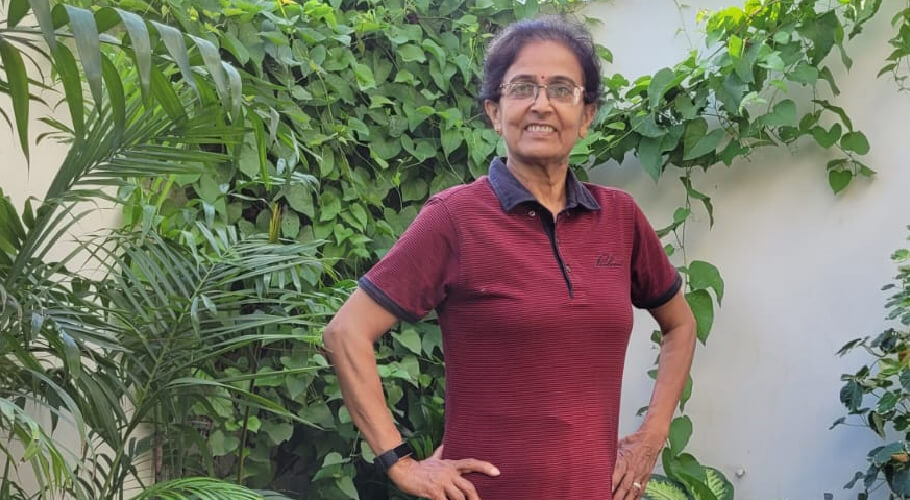 Mrs. Sita Bhargava
Reversal story

I had already started following a few tips learned through DRS so my progress began from then. My insulin dose of 28 units has dropped down to 10 units. My diabetes medicines have reduced from 5 tablets to 2 now.
My weight loss of 16 kg has been amazing. My BP medicines have completely stopped and I am free from them. My cholesterol is very much under control after taking FFD treatment.
The plus point which I really feel is that I have gained a lot of strength now. I do not feel weak anymore. I can go trekking, walk 10 km, cycle 10 km, and do the gym comfortably.


Key quote
"FFD has shown me the path to true health. Thank you, Dr. Pramod Tripathi and the FFD team."


Key takeaways
Diabetes medicine reduced
BP medicine stopped
Weight loss 16 kg