Top 5 Diabetes-Friendly Lunch Ideas and Recipes You Can Try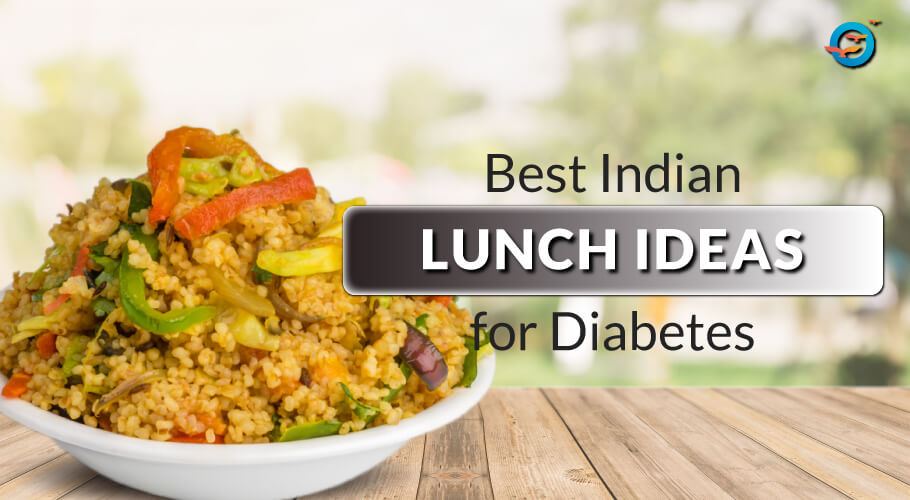 Table of Content


1. FFD Diet Protocol For Major Meals ( lunch and dinner ) is as follows
1.1 The meal plate is divided into 4 portions
1.2 What should a diabetic eat for lunch?
2. Here are the top 5 Good Lunch Ideas for Diabetics.
2.1 Millet Paratha
2.2 Missi Roti
2.3 Mix Veg
2.4 Masalebhat/ Spiced rice with ivy gourd
2.5 Barley Khichdi
Freedom from Diabetes was established in 2013. Since then it has been working towards the goal of "Diabetes Reversal' or making people free of diabetes medicines.
It has successfully broken the popular perception that 'Diabetes is a life-long suffering' and reached a milestone of making 11K+ people free of their diabetes medicines and still counting.
Our immensely successful Diabetes Reversal Programs rest on four protocols - Diet, Exercise, Inner Transformation, and Medical Support. This synergistic approach enables participants to attain a state of equilibrium and restore health at the physical, emotional, mental, and spiritual levels.
As mentioned above, diet plays a very important part in 'Diabetes Reversal'. There are certain rules that need to be followed when it comes to diet.


FFD Diet Protocol For Major Meals ( lunch and dinner ) is as follows

One of the most important concepts in the FFD diet protocol is the 25% formula of the two major meals. It is also called "CHAAR AANA FORMULA".
The meal plate is divided into 4 portions
1. Salad which will be raw vegetables
2. Sabji is cooked vegetables,
3. Cooked dal or pulses or sprouts and
4. The grain–khapli gehoo/ jowar/ bajra/brown rice.


What should a diabetic eat for lunch?


The 25% Meal formula is as follows. For 1 thin roti (khapligehoo/jowar/bajra )of 6" diameter OR ½ cup cooked brown rice, there should be 1 big cup of salad ( raw vegetables), 1 big cup of cooked vegetables, and 1 big cup of dal – this becomes one serving.
For the second serving, have 1 big cup of salad first and then all other things in the same proportion. Another important piece of advice is always to start your meal with the salad.
The key rule one should follow is no grain for breakfast. At lunch and dinner, one should have only 1 grain. To make it easier for you,


Here are the top 5 G
ood Lunch Ideas for Diabetics.
1. Millet Paratha
Ingredients -
1 cup little millet flour
½ cup Bengal gram flour/ chickpea flour/ Besan
1 tbsp chilli garlic paste
2 tsp sesame seeds
3 tbsp finely chopped coriander
1tsp oil
Salt
Directions-
Mix all the ingredients.
Bind the dough using hot water.
Make 7 balls from the dough.
Roll each ball to make round paratha.
Roast both sides on a hot griddle brushing oil on both sides.
2. Missi Roti