Top 5 Diabetes-Friendly Lunch Ideas and Recipes You Can Try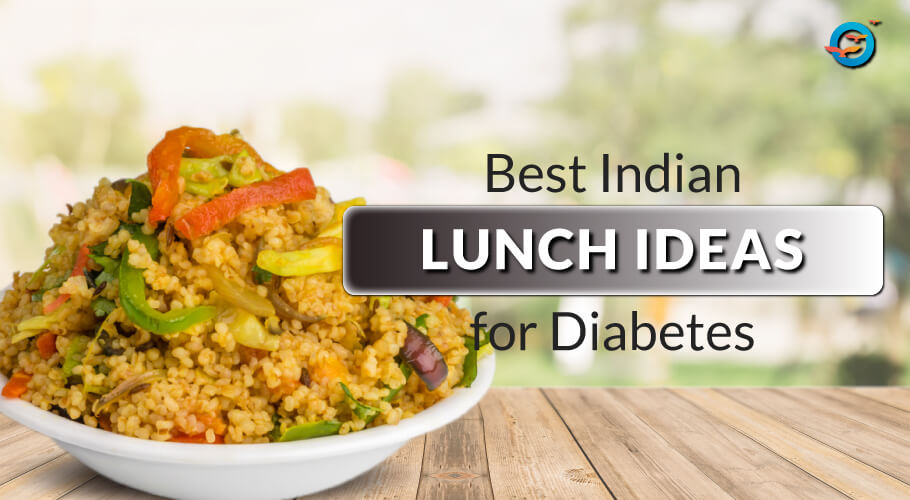 Freedom from Diabetes was established in 2013. Since then it has been working towards the goal of "Diabetes Reversal' or making people free of diabetes medicines.
It has successfully broken the popular perception that 'Diabetes is a life-long suffering' and reached a milestone of making 10K+ people free of their diabetes medicines and still counting.
Our immensely successful Diabetes Reversal Programs rest on four protocols - Diet, Exercise, Inner Transformation, and Medical Support. This synergistic approach enables participants to attain a state of equilibrium and restore health at the physical, emotional, mental, and spiritual levels.
As mentioned above, diet plays a very important part in 'Diabetes Reversal'. There are certain rules that need to be followed when it comes to diet.


FFD Diet Protocol For Major Meals ( lunch and dinner ) is as follows

One of the most important concepts in the FFD diet protocol is the 25% formula of the two major meals. It is also called "CHAAR AANA FORMULA".
The meal plate is divided into 4 portions
1. Salad which will be raw vegetables
2. Sabji is cooked vegetables,
3. Cooked dal or pulses or sprouts and
4. The grain–khapli gehoo/ jowar/ bajra/brown rice.


The 25% Meal formula is as follows


For 1 thin roti (khapligehoo/jowar/bajra )of 6" diameter OR ½ cup cooked brown rice, there should be 1 big cup of salad ( raw vegetables), 1 big cup of cooked vegetables, and 1 big cup of dal – this becomes one serving.
For the second serving, have 1 big cup of salad first and then all other things in the same proportion. Another important piece of advice is always to start your meal with the salad.
The key rule one should follow is no grain for breakfast. At lunch and dinner, one should have only 1 grain.To make it easier for you,


Here are the top 5 Diabetes-Friendly lunch options as suggested by FFD
1. Millet Paratha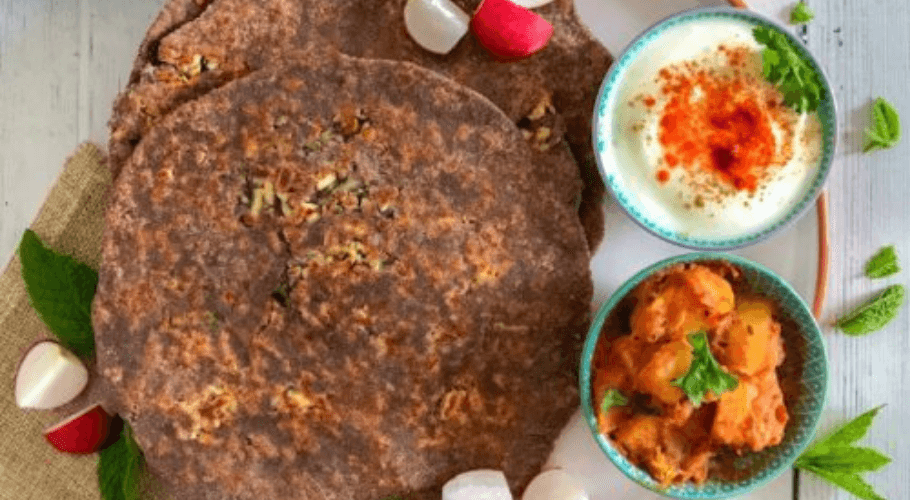 Ingredients -
1 cup little millet flour
½ cup Bengal gram flour/ chickpea flour/ Besan
1 tbsp chilli garlic paste
2 tsp sesame seeds
3 tbsp finely chopped coriander
1tsp oil
Salt
Directions-
Mix all the ingredients.
Bind the dough using hot water.
Make 7 balls from the dough.
Roll each ball to make round paratha.
Roast both sides on a hot griddle brushing oil on both sides.
2. Missi Roti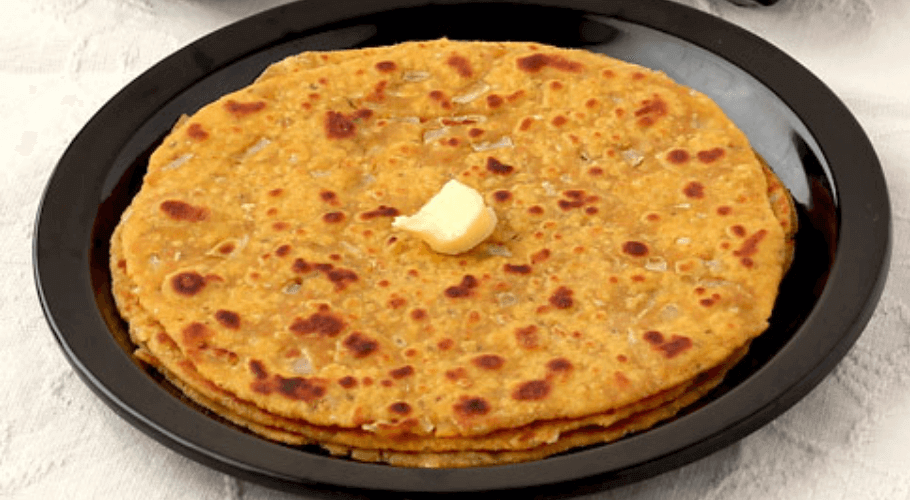 Ingredients
1 cup emmer wheat flour
½ cup besan
½ tsp Ajwain
2 tsp finely chopped green chilli
¼ cup finely chopped onion
¼ tsp sasfoetida/hing
2 tsp oil
Salt
Water
Directions -
Mix all ingredients well and make a soft dough.
Knead well and keep covered for 10-15 minutes.
Divide into 8 portions.
Roll out each portion to make medium thick roti.
Heat the Tawa or the griddle.
Place the roti and when the first side is lightly roasted, flip over.
Let the second side roast well.
Then roast the first side by pressing with the spatula.
Serve hot.
3. Mix Veg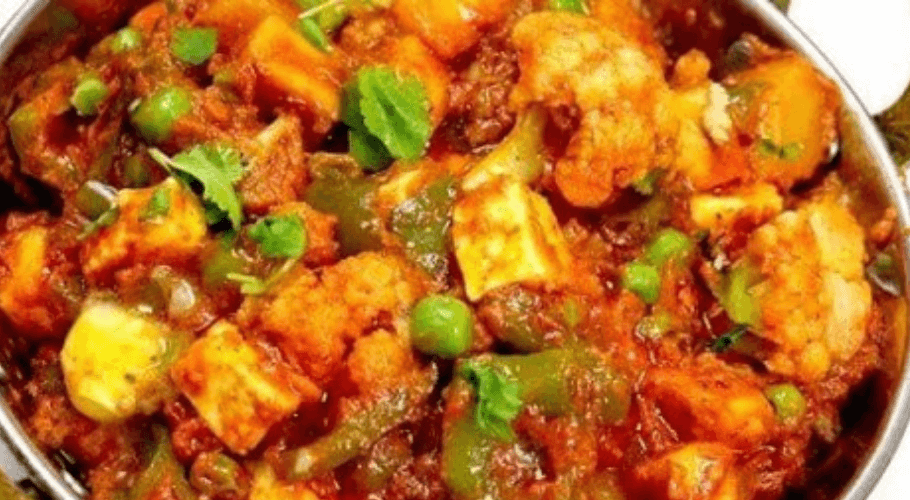 Ingredients
For making Muthias/ vegetable balls
Gram flour just enough for binding
8 cups packed finely chopped fresh fenugreek leaves
4 teaspoon garam masala/ coriander+cumin powder
1 tsp of turmeric powder
2 tsp grated ginger
4 green chilli finely chopped
2 tsp red chilli powder
2 tbsp oil
Salt to taste
Vegetables used -
4 cups chopped onion
2 tablespoon ginger Paste
4 tablespoon garlic Paste
2 cups Surti Papdi/ tender flat beans/ field beans
1 cup vaalpapdi / hyacinth beans
2 plantain raw banana
4 mini brinjals i.e eggplant
2 cups french beans
2 medium sized sweet potato
1 cup fresh Tuvar Dana/ green pigeon peas
1 cup Green Peas
1 cup fresh harbhara/ green gram
2 cups tightly packed chopped coriander
1 cup water for cooking.
Additional Spices -
4 tablespoons Cooking oil
1 teaspoon Asafoetida
4 teaspoon cumin
1 teaspoon Indian Red Chilli powder
¼ teaspoon turmeric
8 teaspoon ground coriander powder
1 teaspoon garam masala
Salt to taste
Green Paste Ingredients that need to be coarsely ground –
6 green chilies or adjust to your spice level
4 cups tightly packed coriander leaves
1/2 cup roasted sesame seeds powder
1/2 cup roasted skinless peanuts powder
2 cups fresh grated coconut
3 tsp ginger garlic paste
Salt
Directions –
For Muthia/ steamed vegetable balls
Add all ingredients together except Bengal gram flour.
Mix well.
Add just enough gram flour required to bind the dough.
Make small balls and steam them.
Grind all ingredients to make the green paste.
Make vertical slits on brinjal and stuff the green paste.
Cut and mix all vegetables together.
Add the green paste.
Add all other spices like turmeric powder, red chili powder, coriander powder, garam masala, and salt if needed.
Mix well and keep covered for an hour.
After 1 hour, heat oil.
Add cumin seeds and let them crackle.
Add asafoetida, chopped onion, and ginger and garlic paste.
Sauté well and add the marinated vegetables, muthia, and 1 cup of water.
Mix well and cook on low flame until done.
Garnish with chopped coriander and freshly grated coconut.
"Also Read,Top 5 Diabetes-Friendly Breakfast & Its Recipes
4. Masalebhat/ Spiced rice with ivy gourd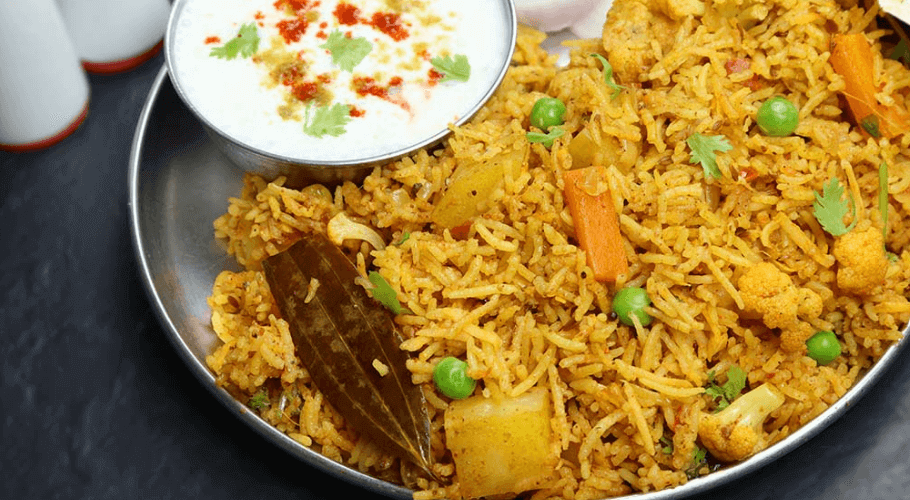 Ingredients-
Brown rice 1 cup
Chopped ivy gourd - 1 cup
Curry leaves - 2 springs
Bayleaf - 1
Cloves - 3
Cinnamon stick - 2" long
Black peppercorns - 4-5
Cardamom pods - 3
Black/Goda masala - 1 tsp
Coriander-cumin powder - 1/2 tsp
Dry roasted ground coconut - 2 tbsp
Cashew halves - 12
Peanuts - 10-12
Oil - 2 tbsp
Mustard seeds - 1/2 tsp
Asafoetida - 1/4 tsp
Turmeric powder - 1/4 tsp
Directions -
Heat oil.
Add mustard seeds.
Once they splutter, add asafoetida curry leaves, peppercorns, bay leaf, cloves, cinnamon sticks,s, and cardamom pods, and sauté until it is fragrant.
Now add peanuts and cashew halves and fry them.
Add washed rice and fry.
Now add 2 cups of water, salt, other spices, coconut, and Vegetables and cook until done.
5. BARLEY KHICHADI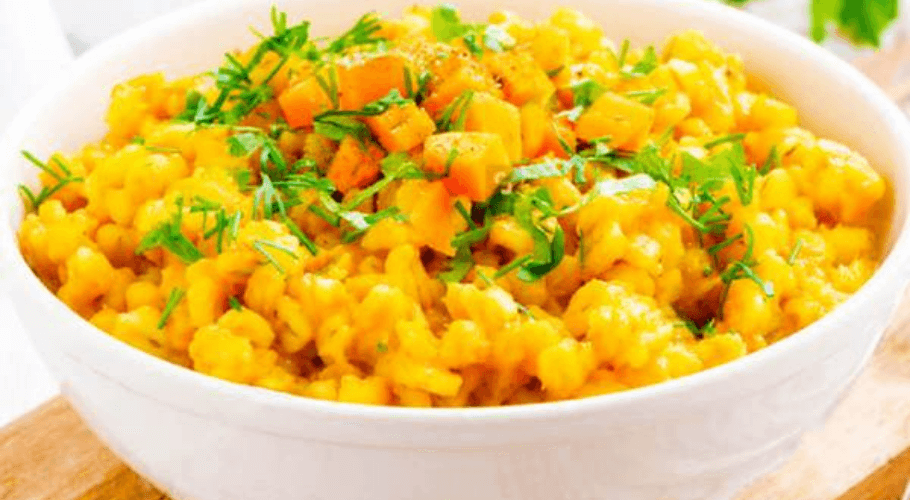 Ingredients:
1 cup of barley grain (Preferably Pearl barley)
1 tsp cumin seeds (Jeera)
1 tsp chili powder
3-4 tsp of coarsely ground groundnut powder
½ tsp cooking oil
Black salt
Finely chopped coriander leaves
DIRECTIONS:
Wash and soak a cup full of barley grain overnight.
Strain the water the next morning and wash the grain thoroughly.
Put the grain in a container of a pressure cooker and add a little water (The water should be just on par with the grain or 1/4th inch above the grain.) Anything extra could leave the khichadi soggy.
Let ONLY 3 whistles blow.
Once the lid opens and the cooked barley cools down a bit, transfer it to a wider vessel. Add groundnut powder, chili powder, and salt, and mix thoroughly.
Place a wok (Kadhai) on the gas stove.
Add oil and allow it to heat up.
Then add cumin seeds, and let them splutter.
Now, add the barley, and mix it all for about 3 minutes.
Sprinkle a few drops of water, and mix again.
Cover the wok with a lid to cook the grain on steam, and intermittently open the lid to mix the grain.
Repeat this process thrice.
Once done, add the chopped coriander leaves and mix gently.
Once again cover the wok with the lid and after approximately 2 minutes, take it off the gas stove. (If you continue keeping the wok on the gas stove, the grains become hard and defeat the purpose of having soft khichadi.)
The above-given recipes are chosen as the top 5 Diabetes-Friendly recipes amongst several others. Begin with these and keep adding more healthy recipes to your diet regimen.
The recipes listed above are broad in nature; however, if you want to learn more about a diabetes-friendly diet of your choice, Freedom from Diabetes may assist you.
Our Intensive Reversal Program is a one-year program in which you will receive personalized assistance from six different experts, including
Experts on nutrition
Experts in exercise,
Doctors who specialize in diabetes
Mentors,
Psychologists
Our team is made up of professional diet experts from all around the world who are well-equipped to create personalized diet regimens for you. This is where FFD stands apart from the competition and is so successful!
Join the introductory Online First Session of our annual diabetes reversal program today to receive a personalized food plan that can help you reverse your diabetes.
Eat healthily... Be healthy.
==
Disclaimer: This Blog solely serves our marketing purposes, for Authentic knowledge for this topic, Please join our upcoming IRP Batch.