Top 5 Diabetes Friendly Breakfast & Its Recipes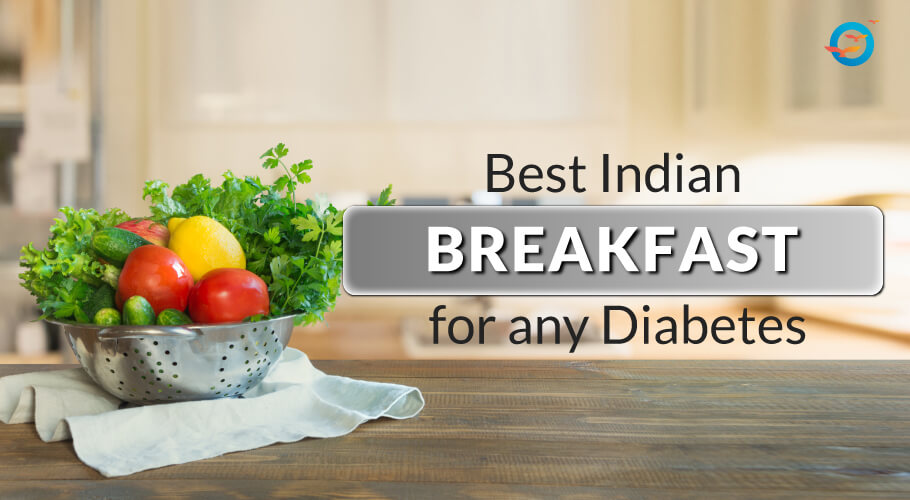 Table of Content
The importance of breakfast needs no explanation as 'Breakfast is truly the brain food'. If asked 'What is your favorite breakfast?

Some may say idli, some may say poha, dosa or upma, etc, but have you ever given a thought to whether it is really good for your health? and especially if you are a diabetic
If you suffer from diabetes, the common question arises 'Is it important for diabetics to eat breakfast?
For diabetics, it is very important to begin the day on the right note. Hence eating the right breakfast also becomes an important part. It enables a person to feel full and can help keep blood glucose levels stable.
Freedom from Diabetes since its inception in 2013 has been tirelessly working towards the goal of making people free of diabetes medicines or in other words 'Diabetes Reversal'.
It has successfully broken the popular perception that 'Diabetes is a life-long suffering' and reached a milestone of making 10K+ people free of their diabetes medicines and still counting.
Our immensely successful Diabetes Reversal Programs rest on four protocols -
Diet
Exercise
Inner Transformation
Medical Support
This synergistic approach enables participants to attain a state of equilibrium and restore health at the physical, emotional, mental, and spiritual levels.
As mentioned above, diet plays a very important part in 'Diabetes Reversal'. There are certain rules that need to be followed when it comes to diet. FFD follows an important concept for breakfast.
What is the best breakfast for a diabetic to eat?


The best breakfast for diabetics should consist of 25% long raw sprouts, 25% salad ( raw vegetables ), and 50% cooked dal-based items.
What are the 3 foods to never eat?


Always remember, no grain for breakfast. Only 1 grain at a time whether it is lunch or dinner. Avoid bakery products and processed foods.
The Top 5
Indian breakfasts for diabetics

according to FFD are as follows
1. Mix Dal DOSA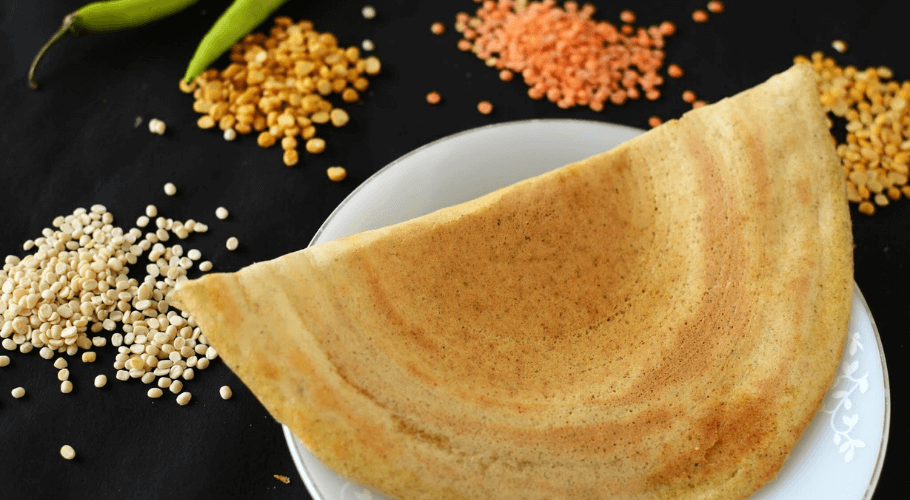 The fact is dals are 60% sugar as compared to grains which are 80% sugar. Mixed dal dosa is nutritious and ideal to be eaten at breakfast. Two medium-sized dosas are filling enough.
Here is the recipe to prepare mixed dal dosa-


INGREDIENTS:
2 cups mixed dal flour
1 tsp cumin seeds (Jeera)
½ tsp grated ginger
1 tsp chilli powder
½ tsp turmeric powder
½ cup finely chopped coriander leaves
Olive oil for brushing on the girdle
Optional addition: Grated capsicum/ carrot/ shredded cabbage/ chopped onion, etc.
DIRECTIONS:
Mix the flour along with the above ingredients and any of the vegetables stated above by using water.
The batter needs to be thick enough to spread on the girdle (Tava) and should not be running.
Heat the girdle and spread a ladle of the batter on the girdle.
Cover it with a lid and cook on low flame.
When done from one side, flip it over to cook from the other side – but without covering it with the lid.
Enjoy it with any chutney of your choice or spread a spoonful of olive oil over it and some sesame (Til) chutney.
2. Mix Dal Dhokla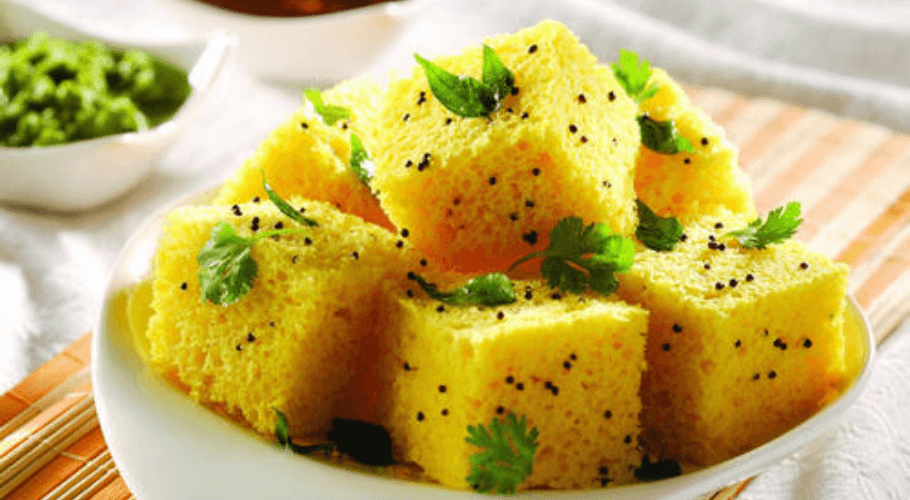 As mentioned above, one should avoid grains in breakfast. So mix dal dhokla takes a special place in the breakfast slot.
Here is the Mix Dal dhokla recipe-


Ingredients-
Chana/ Bengal gram Dal – 2 cups
Moong/ green gram Dal – 1 cup
Udad/ black gram Dal – ½ cup
Fenugreek seeds – ½ tsp
ginger, green Chilli paste
Directions-
Soak all the dals separately for 4 hours.
Soak fenugreek seeds along with any Dal.
Drain, wash and grind together all the dals adding water.
The consistency of the batter should be like that of idli (pouring but not too runny).
Add salt and beat the batter nicely.
Cover and keep in a warm place for fermenting.
About 6 to 8 hours depending on the weather.
It should be almost double in size.
Add ginger, green chili paste, and beat it well.
Pour over the oiled plate and steam it.
Make tadka of rai, jeera, curry leaves, and garlic.
Garnish Dhokala with tadka, freshly grated coconut, and finely chopped coriander.
3. Kothimbir Vadi / Steamed Coriander Rolls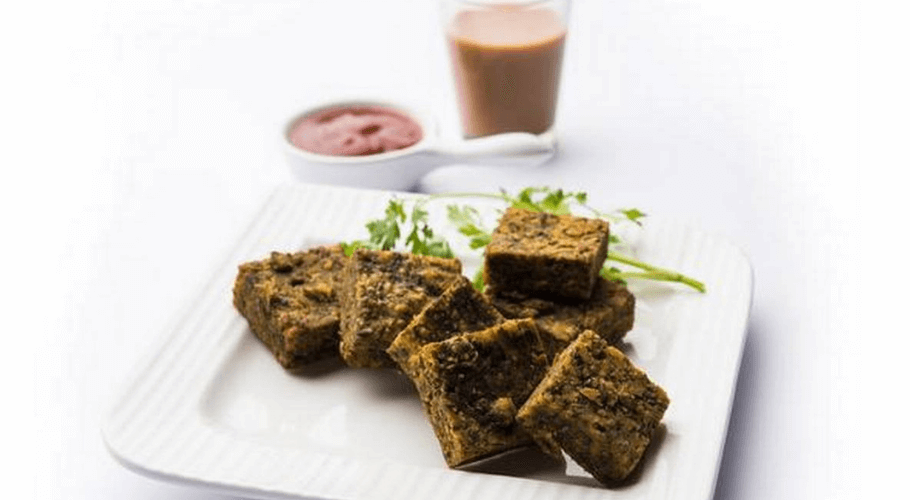 Greens along with dals also make a good breakfast. Coriander fills the place of greens in this Kothimbir Vadi recipe which is good for health.
Here is the Kothimbir Vadi recipe to prepare Kothimbir Vadi with less oil.


Ingredients:
Finely chopped Coriander - 2 cups
Besan/ Bengal gram dal flour – 3/4 cup
Chilli paste – 2 tsp
Sesame Seeds
Garam Masala
Coriander-cumin Powder
Rock salt as per taste
Directions:


Add chopped coriander, chili paste, Haldi powder, garam masala, cumin, and coriander powder, and salt.
Add the flour just enough for binding.
Make rolls or just spread on an oiled plate and steam it.
Cut into small pieces only after it has cooled down.
Make tempering using very little or no oil, mustard, cumin seeds, sesame seeds, and asafoetida.
Sauté these pieces.


4. Mixed dal pancakes with vegetables/ Dal Handvo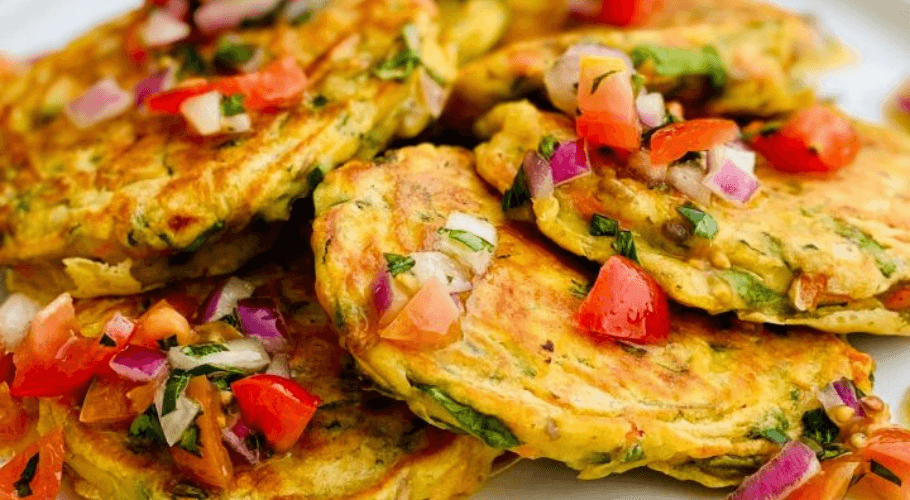 Dals and vegetable combo is superb to have for breakfast. This special mix dal pancakes with vegetables is a very filling breakfast.
Read this to know how to make Dal Handvo

5. Steamed Bengal Gram Dal and Fenugreek Balls / Methi Mutake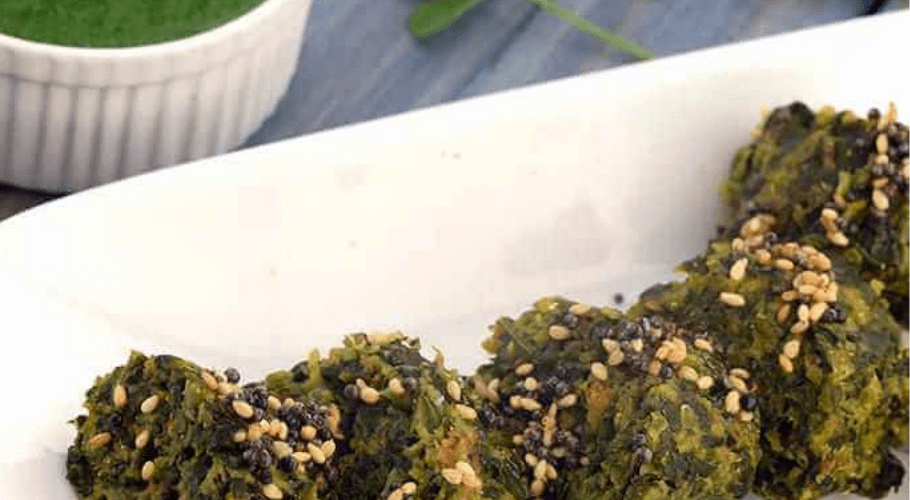 Fenugreek plays a big role in controlling sugars and improving digestion. This recipe consisting of dals, fenugreek, and spices will give a kick start to your day.
Read here to learn how to prepare Methi Mutake
The above dal-based diabetic breakfast recipes should be had with salads to fulfill the breakfast requirements appropriately which are 25% long raw sprouts, 25% salad ( raw vegetables ), and 50% cooked dal-based items.
Above all, one also needs to understand that every diabetic is different. Each one comes from a different background and has different choices. The above-given recipes are general ones, but if you want to know more about the diabetes-friendly diet of your choice, Freedom from Diabetes is there to help you. Our Holistic Transformation Program
is a 1 full-year program where you get dedicated support from 6 different experts like
Diet experts
Exercise experts,
Diabetes Specialist Doctors
Mentors,
Psychologists
Our team consists of dedicated diet experts from all corners who are well equipped to provide you with customized diet plans. Here is where FFD differs from others and is so successful!
Do not wait.. join the introductory Discover Reversal Session of our annual diabetes reversal program to get a customized diet plan which will give you better and faster results.