Vatli Dal | How to Make Vatli Dal | Traditional Maharashtrian mokali dal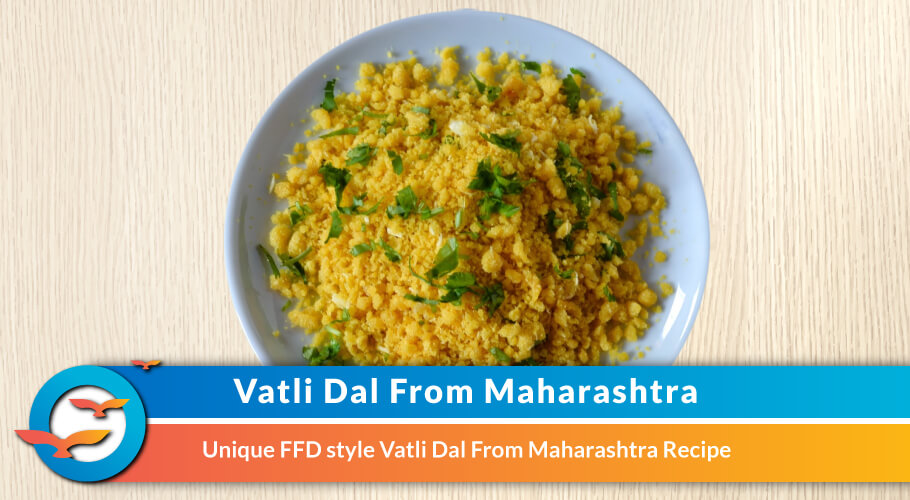 Indian cuisine consists of a variety of traditional and regional cuisines which are native to the Indian subcontinent. Given the diversity in culture, soil, and climate, these cuisines vary substantially and are prepared from locally available spices, herbs, vegetables, and fruits.
Each region has its own special set of dishes, out of which few can be adapted by other regions for their healthy ingredients.
Today, we are going to learn the recipe of 'Vatli Dal'.
Vatli dal is a purely authentic and traditional Maharashtrian recipe which is generally distributed as Prasad on the last of day of Ganapati festival. It's main ingredient is Bengal gram or chana dal. It can actually be a side dish too.
Can diabetics eat vatli dal?


To make it simple to understand, dals are 60% sugar as compared to grains which are 80% sugar. Hence recipes made of dals like vatli dal are any time good for diabetics.
What is the use of chana dal?


Chana dal is one of the healthiest foods for the diabetic population or people with insulin resistance. A 3/4 cup of cooked chana dal provides about 25 g of high-quality carbohydrate with a very low glycemic load of 3. Plus it is also delicious.
Recipe features

This is a wonderful dal-based recipe option for diabetics. It is not only tasty but healthy too. Diabetics can have it as snacks or a side dish.


| | |
| --- | --- |
| Course | snacks |
| Cuisine | Maharashtra |
| Preparation time | 15-20 min |
| Serving | 4 people |

How to Make Vatli Dal


Here is the step by step preparation
Ingredients:


1 Cup Chana dal (Bengal Gram Dal)


2 Green Chillies


1 ½ tsp ginger paste


1 tbsp Oil


1 tsp Mustard seeds


1 tsp Cumin seeds (Jeera)


½ tsp Asafoetida (hing)


½ tsp Turmeric powder (Haldi)


Curry leaves - handful


Salt - as required


A Drop of Stevia


1 tsp Lemon juice


Coriander (Dhania) Leaves - handful, chopped
Method
Soak Chana dal in water for about 8 hours or over midnight.


Drain water completely.


Grind dal in to a coarse paste with green chilies and ginger paste.


Ensure you do not add water to grind the dal.


Heat oil in a pan.


After the oil is hot, add mustard seeds, curry leaves, and cumin seeds.


Allow it to splutter.


Once they splutter, add asafoetida and turmeric.


Add ground chana dal paste.


Sauté well.


Sauté on medium heat continuously for about 10 minutes without the lid.


Cook until the mixture looks dry.


The dal might stick to the bottom.


Hence, ensure to stir continuously.


Once the dal is dry and looks like crumble, garnish with chopped coriander leaves, and drizzle lemon juice on the top.
Choosing good and healthy food items is a nice practice. Follow that. Add vatli dal to your food list.
You can get to know more about such diabetes-friendly recipes in our (FFD) recipe section.
FFD is one of the leading Diabetes Reversal specialist organizations. Based on its 4 strong protocols like diet, exercise, inner transformation, and medical, it has successfully reversed diabetes of more than 11,000+ people. Do enroll in our Discover Reversal Session to reverse your Diabetes timely to lead a healthy and fitter life.


Looking for other healthy Diabetes-friendly Recipes? Try these: