Brijendra Singh: An incredible co-morbidity and diabetes reversal story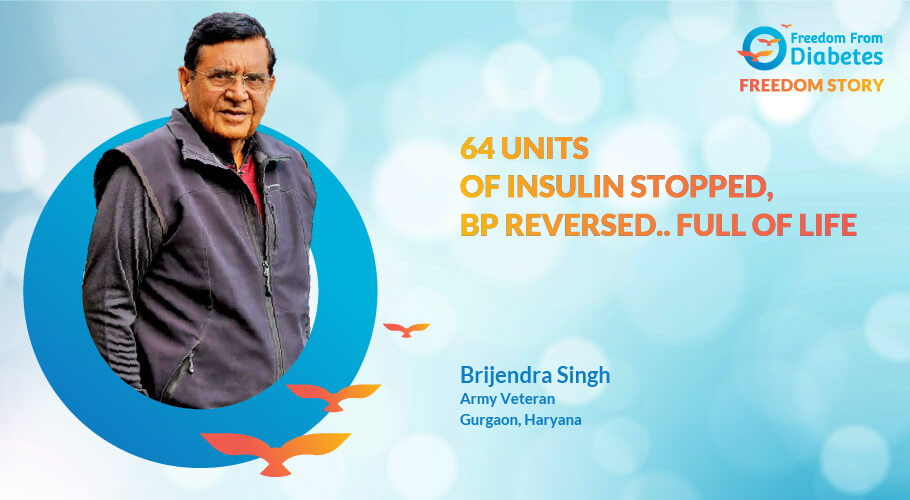 64 units of Insulin stopped, BP reversed.. full of life
Name- Mr.

Brijendra

Singh

Age- 73 Years Young
Profession- Army Veteran
Place - Gurgaon, Haryana


Hello All,

I am Brijendra Singh an army veteran from Gurgaon, Haryana. I served for 34 years, then worked for Oriental Bank and a private company totaling 48 years. Now enjoying a retired life traveling.
My diabetes story

It was in 1978 I was posted in Ahmednagar. A routine medical checkup at that time showed high BP and so I was made to go through all the tests. GTT done at that time showed it was the onset of diabetes.

Family history wise my mother had severe diabetes. She was insulin dependent. I used to play polo and was involved in various physical activities too.

Sugar control was good in the initial phase but later on, I started facing fluctuations. The medicines kept increasing and by 2004 I had to get on insulin. I took premature retirement due to my health conditions.
How did FFD happen?

One of my close friend's wife informed me about FFD. I even attended the introductory program of Dr. Pramod Tripathi then.
What made me choose FFD?

I followed a few things after watching DRS but lost the connection. Later on, I happened to come across an FFD participant from Gurgaon whose health had seen great progress. This acted like a boost.
My wife too pushed me saying there is no harm in trying out this program. I enrolled for the FFD type 2 diabetes reversal program - HTP immediately.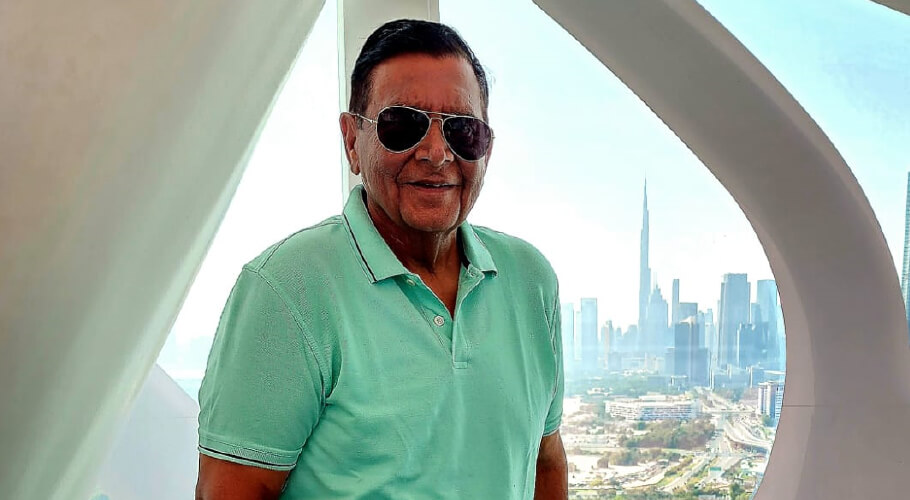 Mr. Brijendra Singh
Reversal story

I was on 64 units of insulin, 32 units twice a day plus medicines when I joined the FFD program. The best thing I did was moved to my cottage with my wife to focus on diabetes reversal and health.
My insulin dose kept reducing every few days and it finally stopped within 3 months. My HbA1c has come down from 7.3 to 6.7. I had gotten down my weight a little bit through diet and exercise but it still was on the higher side.
With the FFD diet and exercise protocol, it came down from 88-89 kg to 77 kg which was good. My BP medicine has also stopped now. I am still on diabetes medicines which I am sure I will become free from soon.
My cholesterol levels too saw immense improvement. My cholesterol medicine has been reduced to 50%. I would like to choose gymming as my athletic identity. I feel very confident, very lively. I can travel without getting tired.

Key quote
"My age of

73

years is just a number. I am full of life. All thanks to FFD."

Key takeaways
Insulin stopped
BP reversed
Cholesterol medicines reduced