Brinjal Fry | Diabetic Eggplant Recipes | How to Make Brinjal Fry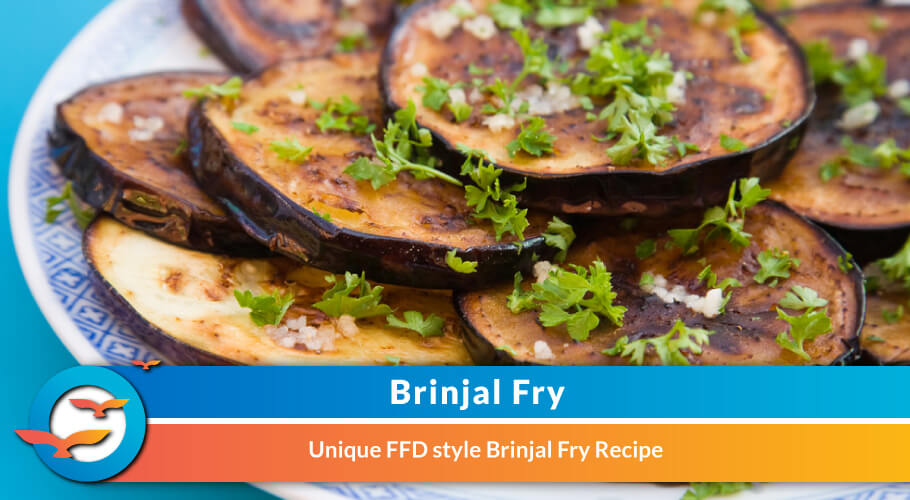 We all know, the number of type 2 diabetes patients is increasing day by day. The causes could be a wrong lifestyle, wrong diet, lack of exercise, stress, and many more. But one thing is for sure, maintaining blood sugar levels is a must. This can be done through proper diet and exercise. There are limitations to diet, but one can find a solution to it too. Eating the same diet every day could be very boring. Hence rotation/change of food is an important step.Today, we are going to learn the 'Spiced fried eggplant snack' recipe.


What is the glycemic index of eggplant?

Brinjal or eggplant falls in the category of low GI of 10 with a glycemic load of only 1. This additionally puts it in favor of diabetics.
Is brinjal safe for diabetics?

Yes, Brinjal is Safe for Diabetics. the major advantage of inculcating brinjal in a diabetic diet is its high fiber content and low carbohydrates. Fiber plays an important role in maintaining blood sugar levels by slowing down the absorption process and giving the feeling of fullness too. Fiber helps in maintaining lipid levels too.
Can diabetics eat fried eggplant?

Eggplant or brinjal can be had in various ways. Having it in fried form with less oil is also good. If you go through the FFD style recipe, the usage of oil is very less which is good for diabetics.
Recipe features

It is a less oil, high-fiber recipe with all the goodness of eggplant/brinjal.
| | |
| --- | --- |
| Course | Main/snacks |
| Cuisine | Indian |
| Preparation time | 5-10 mins |
| Cooking time/Frying time | 10 mins |
| Serving | 1-2 Person |
Here is the easy brinjal fry recipe or we can also say diabetic eggplant recipe
Ingredients:
2 Medium Eggplants/Brinjal (Thinly sliced)


10 Dry Red Chilies


1 Tbsp Peppercorns


3 Cloves Garlic


1 Tbsp Apple Cider Vinegar


2 Sprigs Fresh Curry Leaves


Oil for shallow frying

Method:


Rub the eggplant slices with salt and rinse well.


Salts make eggplant absorb less oil. Blend chilies, peppercorns, garlic cloves, vinegar, and curry leaves to a fine paste.


Add salt to adjust the taste.


Tip onto a shallow plate, add the eggplant slices, and coat both sides with this mixture.


Leave to marinate for 30 mins. Heat oil in a frying pan over medium-low heat.


Place the marinated slices in a single layer in the pan and leave for 5-6 mins to start to crisp.


Be careful not to let it burn.


Turn over the other side and repeat until crisp and golden brown.


Drain on paper towels.


Serve immediately.
For more such diabetes-friendly recipes, do visit our recipe blog.
FFD has a dedicated team of experts who are experts in giving customized treatment. Do join our Discover Reversal Session to get the experience of how customized treatment fast-tracks your diabetes reversal only for your good.
Looking for other healthy Diabetes-friendly Recipes? Try these: