Falafel Recipe | Easy Falafel Recipe | Authentic Middle Eastern Falafel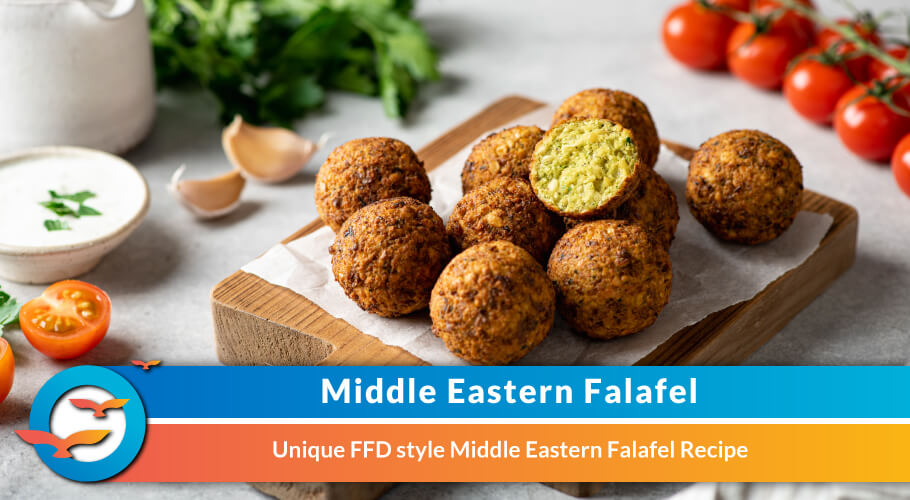 Diabetics need to chose their food wisely. In doing so, they need to follow certain rules. A vegan dish with less oil can be a good option at any time and this is the reason why we have chosen a beautiful vegan recipe for study today - Falafel.
What is falafel?

Falafel is a Middle Eastern dish much popular among vegans and vegetarians. It is actually a deep-fried patties made from a combination of chickpeas, onions, herbs spices, and dough.


Is falafel good for your health? Are falafels good for diabetics?

Falafel has a good amount of micronutrients plus it is a good source of protein and fiber. This helps in curbing one's appetite, lowers one's risk of chronic disease, and supports healthy blood sugar. All these qualities put Falafel in the diabetes-friendly category.


What is traditionally served with Falafel?

Falafel is commonly served in a flatbread or pita pocket.

Recipe Features
FFD highly recommends a no grain breakfast. Hence Falafel automatically gains a good position in the breakfast category for diabetics. Plus FFD suggests shallow frying of Falafel instead of deep-frying in the original recipe. Goodness of chickpeas, herbs, onions, spices all makes this recipe friendly for diabetics.


| | |
| --- | --- |
| Course | Snacks/Side dish |
| Cuisine | Middle Eastern |
| Preparation time | 10-15 mins |
| Cooking time | 15 mins |
| 15 mins | 4 |
Here is the easy Falafel recipe in FFD style for you.
Falafel Ingredients
1 ¼ Cups Chickpeas / Kabuli Chana


½ Cup Onion Chopped


1½ Tsp Cumin / Jeera


4 Garlic Cloves


¼ Cup Parsley Chopped


¼ tsp Pepper Powder


¼ tsp Red Chilli Powder


2 Tbsp Oil


Salt to Taste
Method
Wash and soak chickpeas overnight.


Discard the water and rinse them well.


Drain them.


Coarsely grind together chickpeas, cumin, pepper, chili powder, salt, onion, garlic, parsley.


Add salt.


Make small balls, flatten them, and shallow fry with a little oil.


You can also make them in an appe pan with a drop of oil.
Serving suggestion
Serve hot with salad and sprouts for breakfast.


You can get to know about another interesting recipe - Sanpiau from Mizoram in FFD's recipe section. Visit our recipe section for a variety of diabetes-friendly recipes. The deeper knowledge about diabetes reversal and health, plus a well-structured program and its implementation puts FFD apart from others. Hence the success number of 11,500+ and ongoing. Join our Discover Reversal Session and get your diabetes reversed!

Looking for other healthy Diabetes-friendly Recipes? Try these: