Tomato Soup Recipe | Indian Tomato Soup Recipe With Beans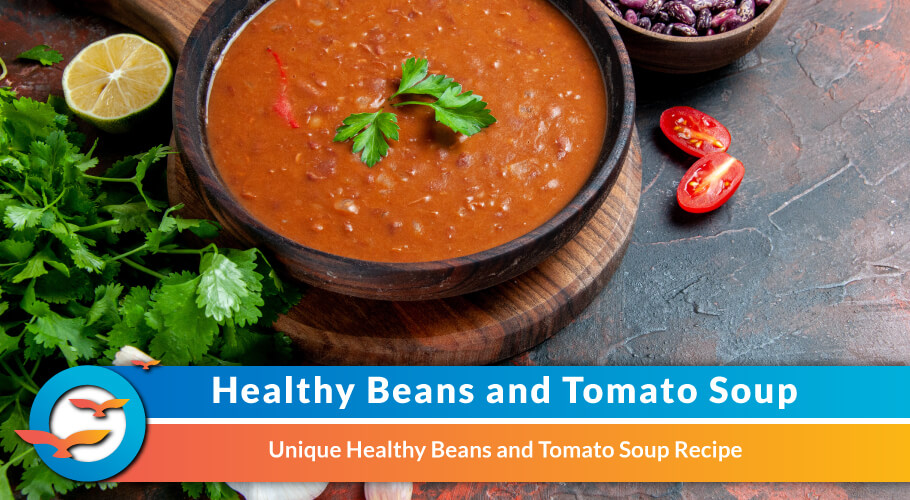 Tomato Soup Recipe

| Diabetes-Friendly Soup



Soup is a primarily liquid food, generally served hot or warm which is made by combining ingredients of vegetables, meat with stock, milk, or water. One cannot have plain water or solid food throughout the day and soups are anytime good option to nourish and hydrate oneself.


But do soups help in diabetes? What are the nutritional benefits of soup?


Whether you're sipping up a broth-based creation or having a bowl of hearty stew, soups benefit in the following ways
They are good...
Inexpensive
Easy to prepare
Easy to store by refrigerating them
They keep you well hydrated. ...
Help in boosting your immune system
FFD founded by Dr. Pramod Tripathi has been working in the field of 'Diabetes Reversal' since 2013 and as of now has freed 11,000 plus participants of their diabetes medicines and insulin.
This huge success is due to the strong 4 protocols - diet, exercise, inner transformation, and medical. Soups according to FFD are without milk and meat. These products have IGF (Insulin-like growth factor) in them which blocks the functioning of insulin in our body and are thus harmful.
Today, we are going to share the recipe for 'Beans and tomato soup', which is diabetes-friendly too.
| | |
| --- | --- |
| Course | Snacks/Main |
| Preparation time | 10 min |
| Cooking time | 15 min |
| Total time | 20-25 min |
| Servings | 1-2 Person |
The most common question that arises in relation to beans is


Is kidney bean good for you?


Kidney beans are a good source of protein with slightly less fat and saturated fat than other varieties of beans and hence good.


Is there any connection between beans and cholesterol?
What are the best beans to lower cholesterol?


Studies show that pulses and legumes, including chickpeas, kidney beans, lentils, and split peas do help in lowering cholesterol levels.

What about tomatoes?
What are the health benefits of tomatoes?


Tomatoes have abundant antioxidant lycopene, which helps in reducing the risk of heart disease, cancer. Plus tomatoes are rich in vitamin C, folate, potassium, and vitamin K.
Thus beans and tomatoes make a good healthy combination for a soup.
Let us see how this soup is prepared-
Ingredients:
1/2 cup kidney beans (rajma), soaked overnight
1 cup finely chopped tomatoes
1 to 2 bay leaves
1 tsp oil
1 tsp finely chopped garlic
1/2 cup thinly sliced onions
1/4 cup chopped capsicum
salt and to taste
Method
Drain the water from soaked beans


Add 2 cups of fresh water, salt, and bay leaves, and pressure cook for 2 to 3 whistles or till they are soft.


Remove the bay leaves and discard them.


Keep aside.


Take a deep non-stick pan


Add oil, and heat it.


Add garlic and sauté it on a medium flame for a few seconds.


Add onions and fry them on a medium flame for a few more minutes.


Add capsicum and fry on a medium flame for a few more seconds.


Add the tomatoes and cook for a few minutes on a medium flame.


Add rajma with the water they were cooked in, mix well and bring to boil.
Add the salt and pepper


Allow it to simmer for 5 to 7 minutes.
Serve hot.
This soup is not only filling but refreshing too with the goodness of beans and tomatoes! Definitely try it.
Click here to know how to prepare 'Thai Soup'
For more diabetes-friendly recipes you can visit our recipe blog section.
FFD has a dedicated team of experts who give you customized treatment. Do enroll in our introductory session i.e. Discover Reversal Session to get customized treatment and achieve speedy Diabetes Reversal.


Looking for other healthy Diabetes-friendly Recipes? Try these: