Diet Plan for Diabetes | Diet Chart for Diabetic Patient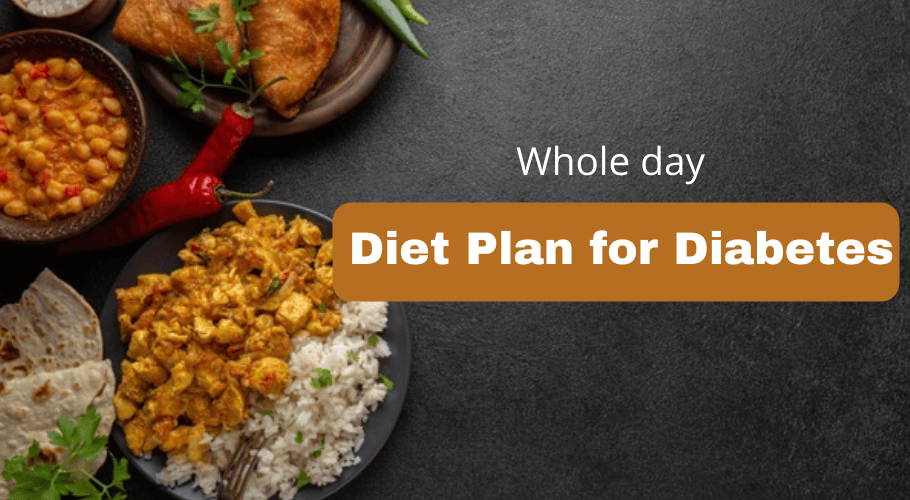 Table Of Content

1. What are the 5 worst foods for diabetics?
2. list of the top 15 diabetes-friendly foods for you
2.1 What can Diabetics eat for Breakfast?
2.2 What can diabetics eat for Lunch and Dinner?
2.3 What's a good snack for diabetics?

Diabetes is a metabolic disease that causes a rise in blood sugar levels. Consistently high blood sugar levels due to diabetes can lead to various complications and damage the eyes, nerves, kidneys, and other organs.
Till a few years ago, nobody knew that 'Diabetes Reversal is possible'. Freedom from Diabetes (FFD) is one of the first organizations which started working on 'Diabetes Reversal' and to date has reversed diabetes of 11,000 plus people.
FFD's successful Diabetes Reversal Programs rest on four protocols - Diet, Exercise, Inner Transformation, and Medical Support and there is no need to explain that diet plays a very important part in 'Diabetes Reversal'. But there are certain things that need to be followed when it comes to diet.
Let us first understand;


What are the 5 worst foods for diabetics?


To begin with, diabetics should avoid
Sugar-sweetened beverages


Bread


Milk


Trans fats


Refined foods
Here is a list of the top 15 diabetes-friendly foods for you according to FFD.

These items fall under the category of 'Good food for Diabetes'.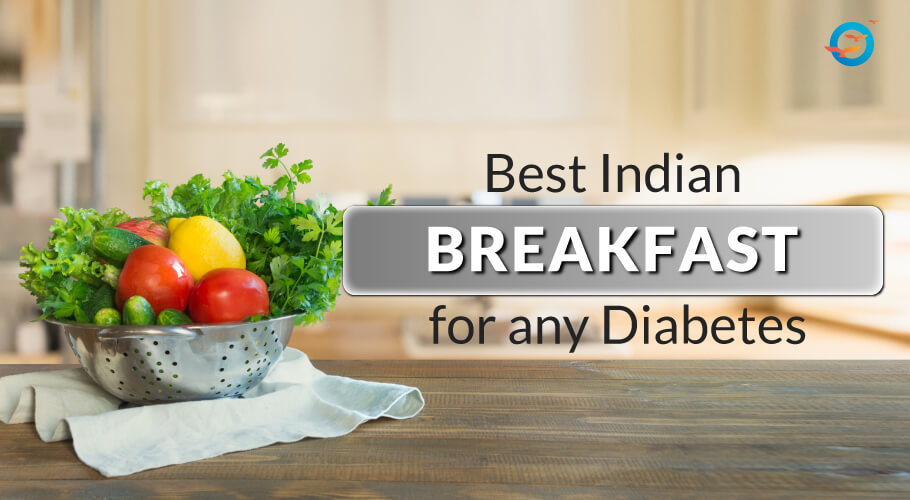 Here are the Top 5 diabetes-friendly breakfasts -Our day starts with breakfast. The breakfast rule according to FFD, is 25% long raw sprouts, 25% salad ( raw vegetables ) and 50% cooked dal-based items, and no grain for breakfast.

The top 5 breakfast items are


Mixed dal dosa


Mixed dal dhokla


Kothimbir Vadi


Dal Handvo


Methi mutake
One best thing to keep in mind is dals are 60% sugar as compared to grains which are 80% sugar. Diabetics should always opt for dal-based items whenever possible.
If you observe, all the breakfast items are dal-based which perfectly suits the above formula. Diabetics should have them proportionately with raw sprouts and salads.
Well begun is half done! If one succeeds in controlling sugars right from the morning when the day begins, it is easier to maintain sugars throughout the day.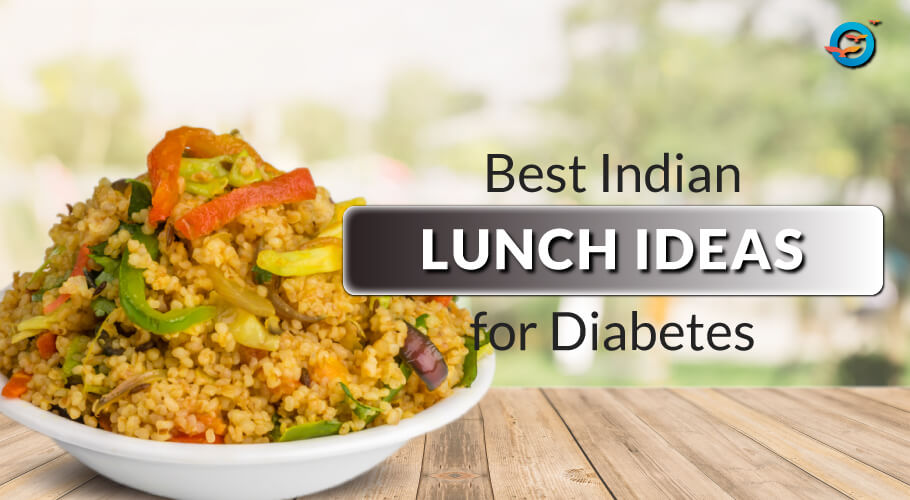 Here is a list of 5 lunch items that diabetics can include in their lunch and dinner


Millet paratha - Millets are a good choice as compared to grains and hence millet paratha gets a higher place in the food items.


Missi roti - Mixing dal with grains is also a great idea. With this, we are actually reducing the number of grains and adding in the benefits of dal.


Mix veg - Having more vegetables is any time better. Why not go for mixed veg then.


Masala Bhat - Flavoured rice made up of brown rice gives you the taste and low-calorie advantage both at the same time.


Barley khichdi - Barley is another good choice. Go for it.
One of the most important concepts in the FFD diet protocol is the 25% formula of the two major meals. It is also called "CHAAR AANA FORMULA".
The meal plate is divided into 4 portions


1. Salad which will be raw vegetables
2. Sabji is cooked vegetables
3. Cooked dal or pulses or sprouts and
4. The grain–khapli gehoo/ jowar/ bajra/brown rice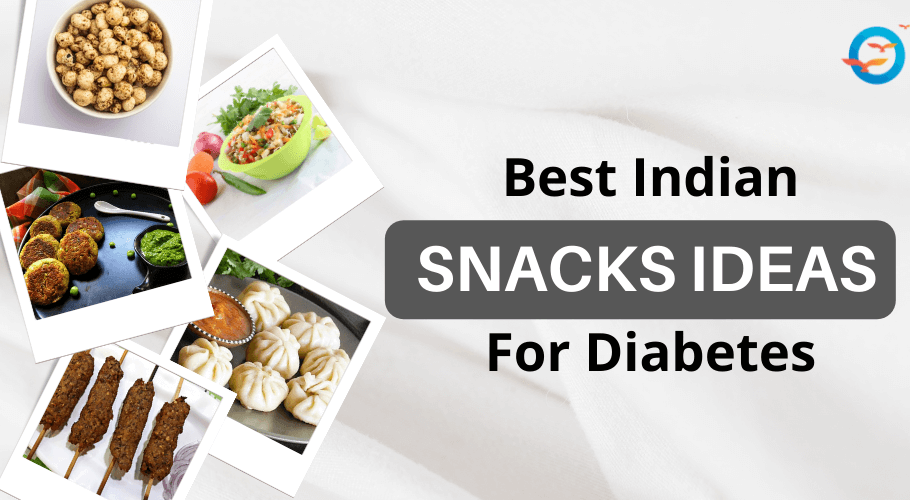 Diabetics should always keep a watch on what they eat and the same follows for snacks too. Even though between meals snacking should be avoided, one might feel like snacking.
Choosing healthy snacks over a lot many unhealthy options can be very difficult when you have diabetes. The key is to choose snacks that are high in fiber, protein, and healthy fats.
These nutrients will help keep your blood sugar levels under control. It is also important to snack on nutrient-dense foods that promote overall health.


1. Makhana
2. Barley flour momos
3. Kababs of masoor sprouts
4. Green gram cutlets/tikkis
5. Sprouts bhel
The above 15 food items are just a few examples of the best food for diabetes control. FFD has published books on recipes too. You can buy 'Classic Indian Recipes' published by FFD on Amazon too.
Each diabetic is different and needs to be treated with individual attention. In FFD's Intensive Reversal Program, each person is given dedicated dietitian support. This personalized attention makes the whole difference and gives speedy reversal.
Do enroll in our Discover Reversal Session and get customized treatment on all fronts - diet, exercise, mental status, and medical.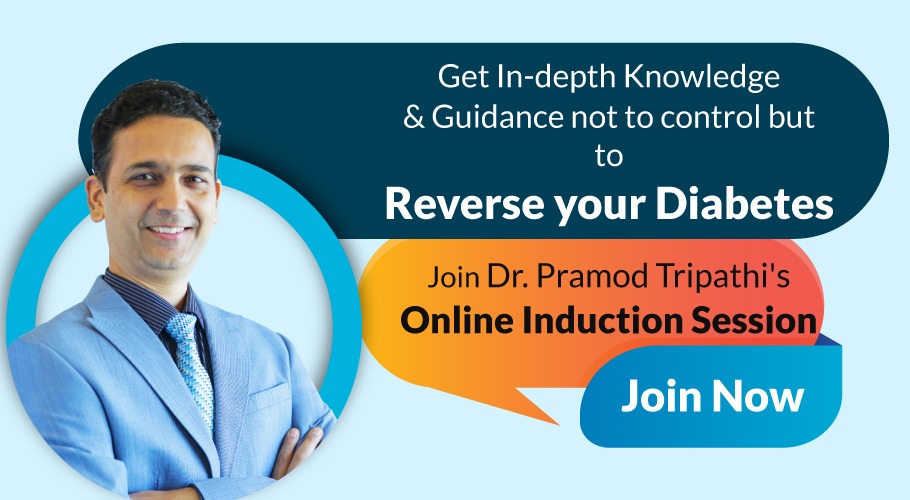 Disclaimer:
This Blog solely serves our marketing purposes, for Authentic knowledge for this topic, Please Discover Reversal Session