Make your Diabetes-Friendly Lettuce Mix Salad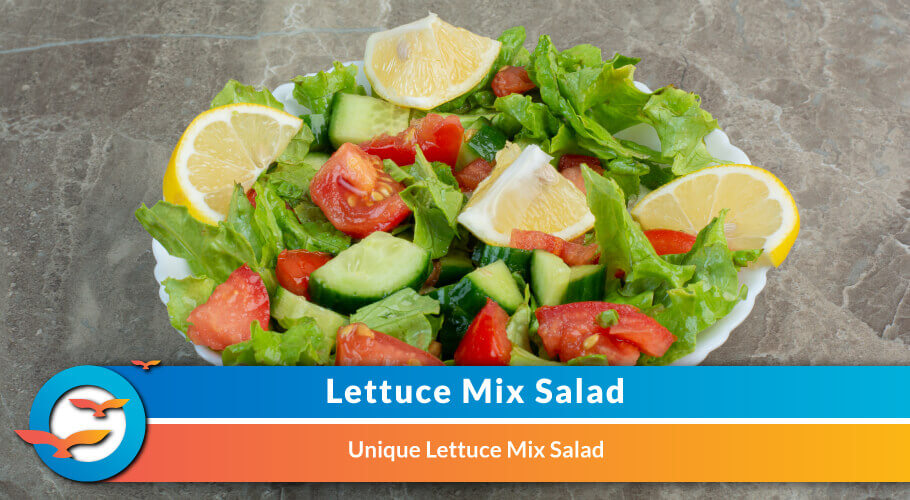 Lettuce mix salad Recipe:
"Raw' is king". Eating food in its raw form provides us with all the nutrition present. Salads are the best form of food when it comes to eating raw.
Whenever we think of making our salad crunchy, the first name that comes up is 'lettuce'. Lettuce is a crunchy leafy green popularly used in salads. Not only that, lettuce is very low in calories and full of minerals and vitamins - 100 g of lettuce provides only 15 calories.
Lettuce has amazing health benefits and knowing these can help us utilize lettuce nutrition in the most effective way for your optimum health.
Here is a healthy salad recipe for you all - 'Lettuce mix salad'


Recipe features -


This is a crunchy salad recipe with all the goodness of fresh lettuce, tomatoes, cucumber, and radish all in a unique raw combination.
| | |
| --- | --- |
| Cuisine | East Asian |
| Course | Main/snacks |
| Preparation time | 10 minutes |
| cook time | 0 minutes |
| Servings | 2 Person |
Ingredients of making salad:
Lettuce 1 Head


Tomato, Sliced 1


Radish, Sliced 3


Cucumber, Sliced 1


Lemon, Sliced 1


Spring Onion, 4 Piece


Coriander Some


Mint


Salt

Method:
First of all, separate the lettuce and arrange them on a plate.


Then arrange the cucumber, tomato, radish, lemon. Sprinkle coriander, mint, and salt.


Serve.
Storage/serving suggestion


Freshly prepared salads are the best. 1-day refrigeration is allowed.


Health seekers


Try out this unique recipe of lettuce and enjoy health. This salad can be accompanied by a healthy drink like "Solkadhi' also which makes it a good combination.
Looking for other healthy Diabetes-friendly Recipes? Try these: