Broccoli Salad Recipe | Broccoli Salad Recipe Indian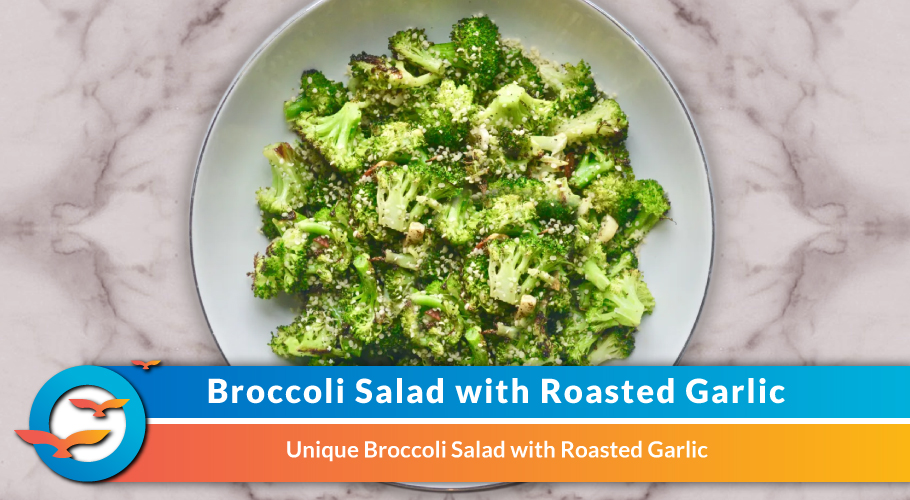 Broccoli Salad Recipe | Diabetes-Friendly Recipe


Broccoli is a cruciferous vegetable like cauliflower, cabbage, kale, and brussels sprouts. Cruciferous vegetables are known for their great health effects.
Broccoli which is originally found in the eastern Mediterranean region was less known to Indians till recently. It is gaining a lot of importance now due to its great nutritional properties like fiber, vitamin C, vitamin K, iron, and potassium. This green veggie used in salad form gives maximum health benefits.


How to make broccoli salad?


FFD which is gaining a name as "Diabetes Reversal Specialist' has a list of diabetes-friendly recipes and "broccoli salad with roasted garlic" is one amongst them.
Also, another important question that usually arises with broccoli is "do you blanch broccoli for broccoli salad?"...
The answer is Yes. If we do not blanch broccoli it will become less colorful, mushier, and have reduced nutrients available. Also, it will lose its texture all of which is achieved through blanching.
Recipe features-


It is a completely vegan recipe with all the goodness of broccoli.
| | |
| --- | --- |
| course | Main/Snacks |
| Cuisine | Indian |
| preparation time | 15 minutes |
| servings | 2 |
Ingredients:
6 garlic cloves

1 tbsp extra virgin olive oil

4 tbsp vegan mayonnaise

4 tbsp thick coconut milk

4 tbsp pesto

1 tbsp lemon juice

3 cups blanched broccoli florets

1/2 cups toasted slivered almonds

1/4 cups toasted cashew nut halves

1 tbsp chopped parsley

Salt

Pepper
Method:


Dry roast garlic cloves on the lower flame until soft and golden.


Gently separate the garlic cloves from the skins.


Mix 2 cloves of garlic, olive oil, vegan mayonnaise, pesto, coconut milk, pepper, salt, and lemon juice in a mixer.


Take blanched broccoli florets in a bowl.


Add toasted almond slivers, salt, pepper, and cashew nut halves.


Mix together. Pour the garlic-mayonnaise mixture and mix gently.


Top it with roasted garlic cloves.


What goes well with broccoli salad?
We can pair broccoli salad with vegetarian dishes. Also, this salad makes a great combination with lemon coriander soup or lentil soup.
Storage/Serving suggestion


It is best to have this fresh. Refrigeration time of 1 day is allowed.
To summarize, this broccoli salad recipe has all diabetes-friendly ingredients in it like almonds, nuts, parsley, coconut milk, virgin olive oil, and last but not least 'broccoli'.All health-conscious, diabetics - do try this salad. You will fall in love!

For more diabetes-friendly recipes do visit FFD's recipe section.
Freedom from Diabetes is expertise in giving customized treatment. Enroll in our IRP program and experience how customized treatment helps in fast-tracking your Diabetes Reversal!

Looking for other healthy Diabetes-friendly Recipes? Try these: