Jan 23: Top 10 Diabetes Reversal- Health Transformation Stories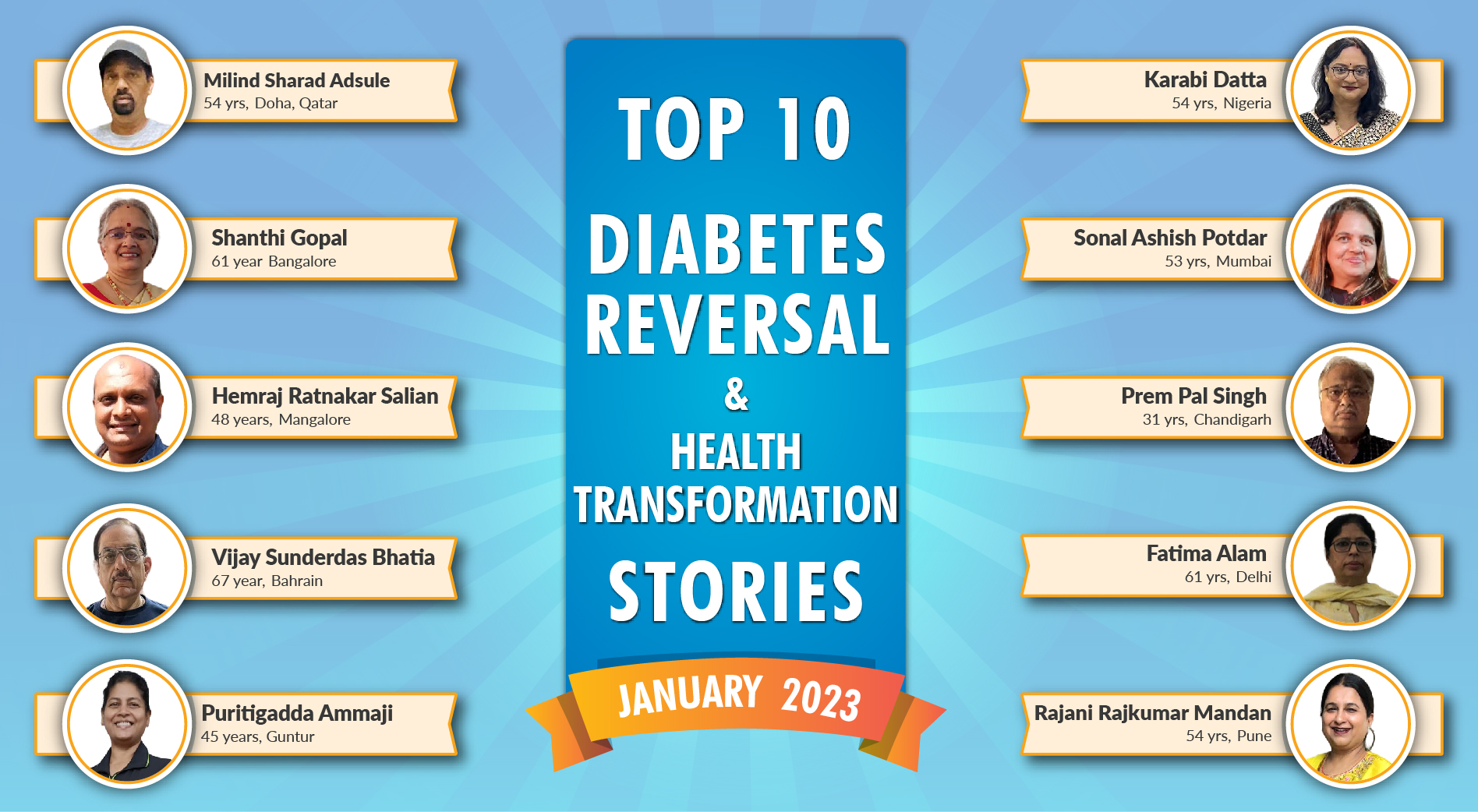 Hello friends
Enjoyed the New Year celebration? Hope you all have had a nice time with your family and friends.
A new year means new resolutions...
If you have set a health goal especially to reverse diabetes, Freedom from Diabetes is the right place.
Like other months, January month too witnessed many becoming free of medicine, insulin, and some
even both.
Here are the top 10 success stories from January that we are sure will inspire and encourage you to
begin your journey toward health.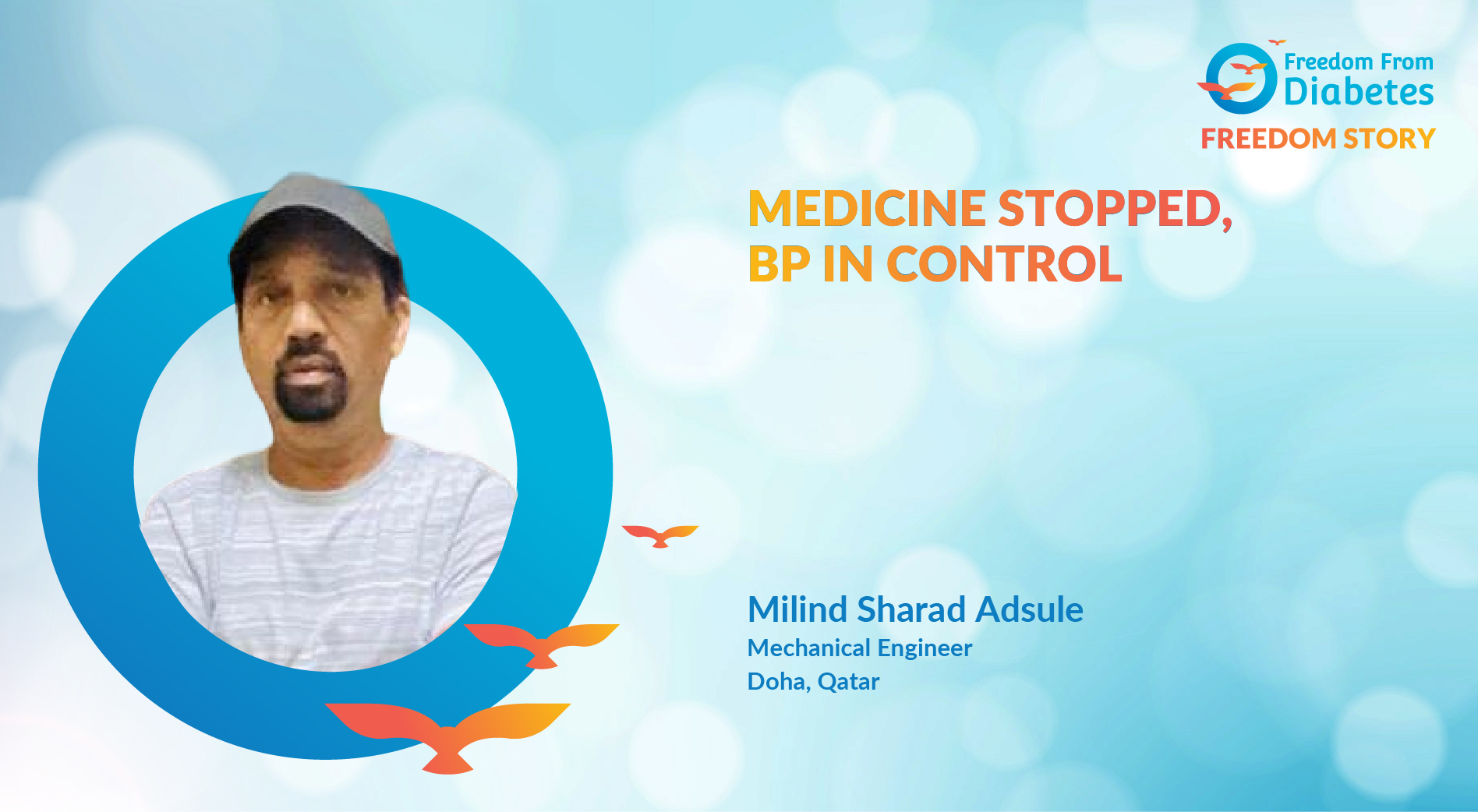 Mr. Milind Sharad Adsule | Age- 54 Years | Doha, Qatar | Mechanical Engineer
He is a 54 years young Mechanical Engineer from Doha, Qatar. A routine medical check-up in 2014 revealed he had diabetes and hypertension both. Disturbed both mentally and physically, he joined FFD. He is very happy as he is free from diabetes medicines with a reduced dose of hypertension medicine.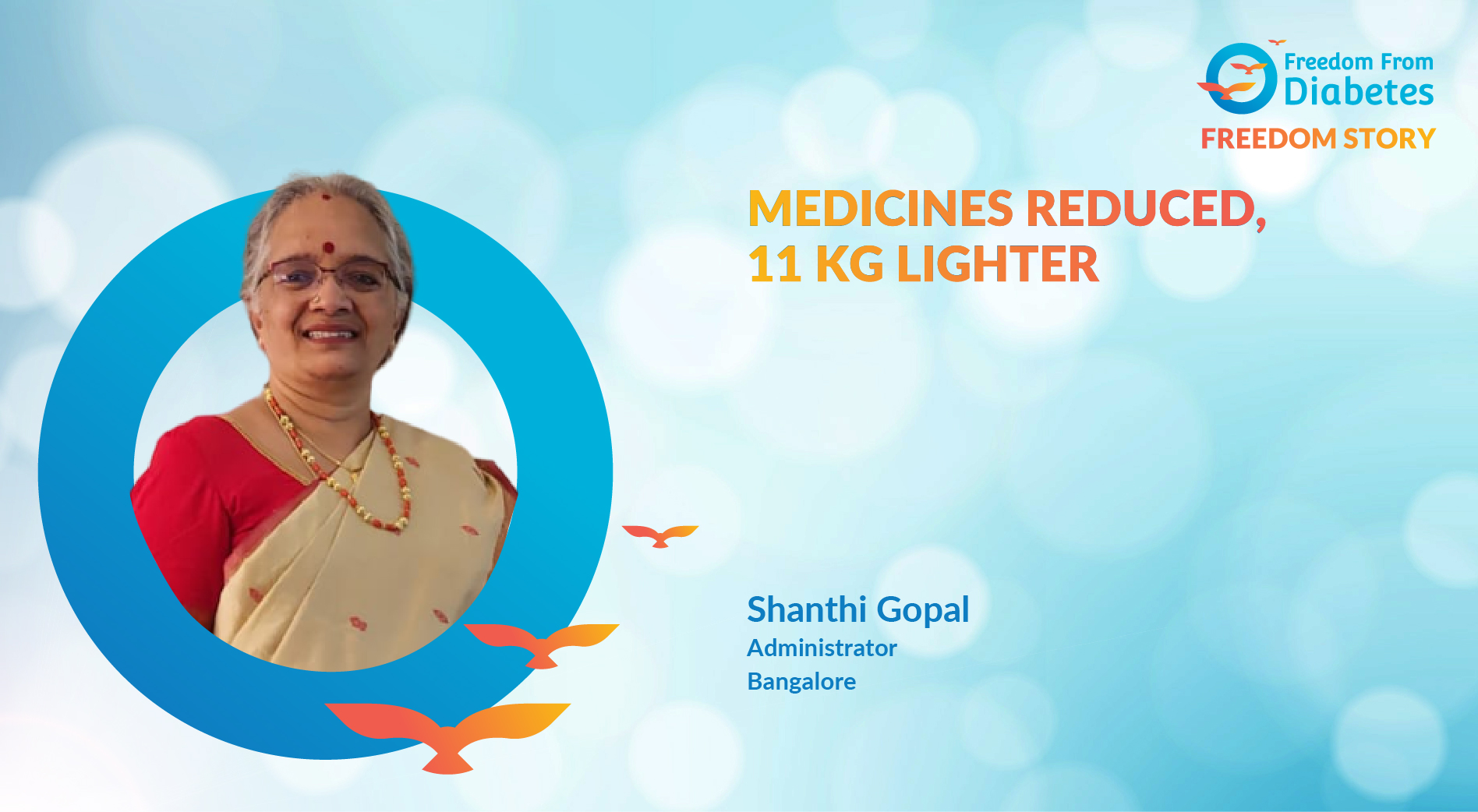 Mrs. Shanthi Gopal | Age- 61 Years | Bangalore | Administrator
She is a 61-year-old retired administrator from Bangalore. Sudden weight loss in 2001 revealed her to be a diabetic. Fed up from excess weight and diabetes medicines, she joined the FFD program. From then on, it has been a magical journey for her. Her medicines have reduced from 5 tablets to 1 after coming to FFD and she has lost 11 kg too.
Read her inspiring story here ...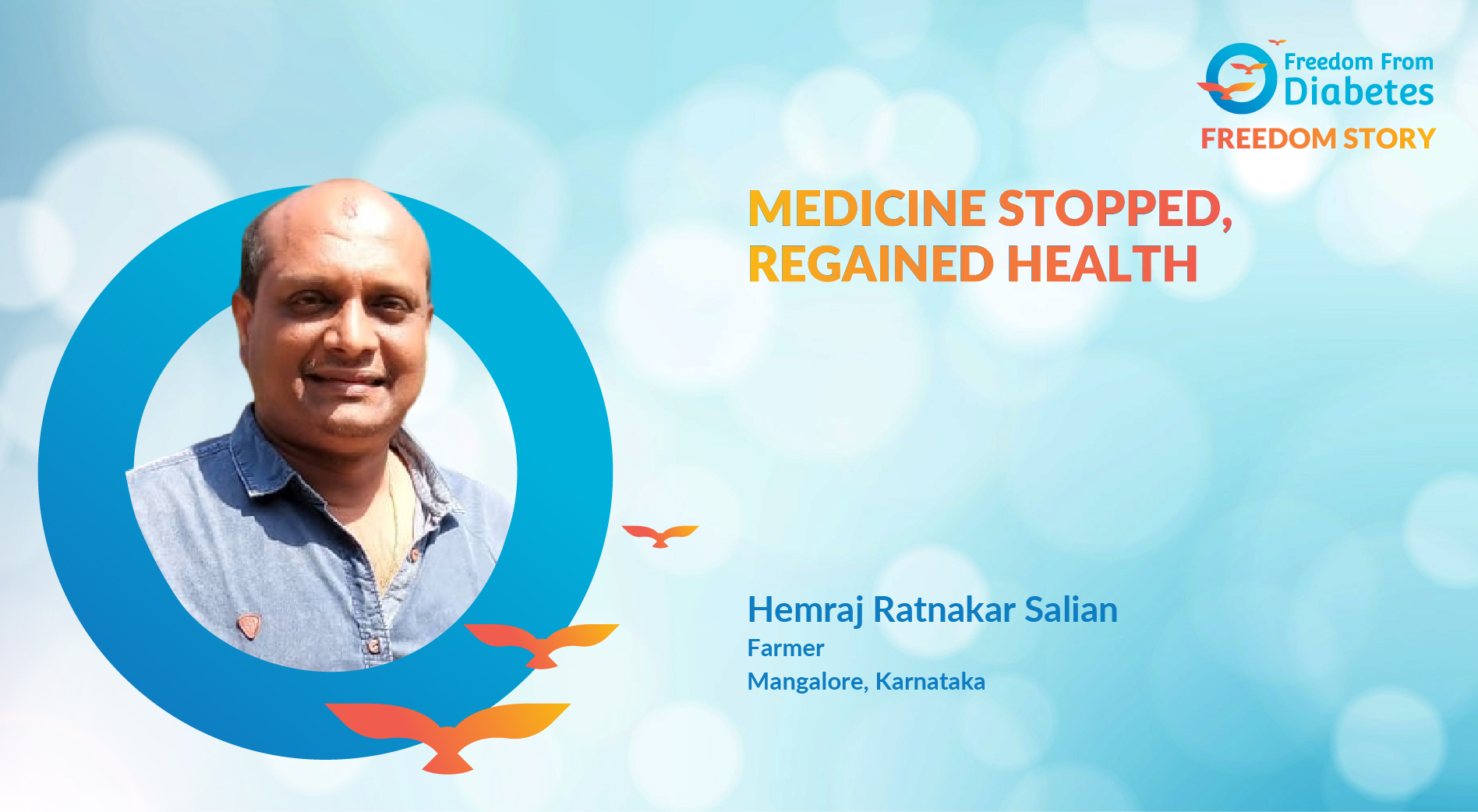 Mr. Hemraj Ratnakar Salian | Age- 48 Years | Mangalore, Karnataka | Farmer
He is a 48 years young Farmer from Mangalore. His eight-year stay in Mumbai city had given him the gift of diabetes. The thought of being on life-long medicines was worrying him. Joining FFD was his best decision as he is now a person with a changed lifestyle enjoying freedom from medicine.
Read his transformative story here ...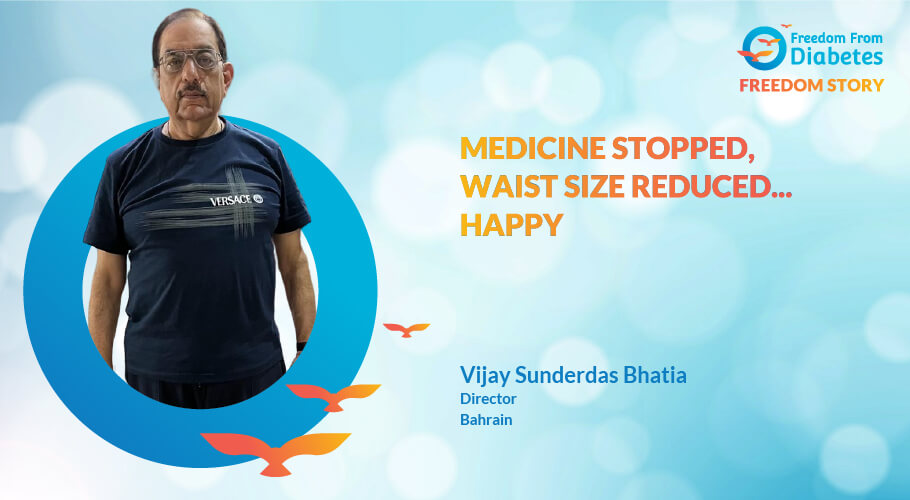 Mr. Vijay Sunderdas Bhatia | Age- 67 Years | Bahrain | Director
He is a 67-year-old Director from Bahrain. Personal and professional stress was the trigger points for him to get this disorder. Joined FFD after seeing the progress of his relative and has not regretted it a bit.
Read his inspiring diabetes reversal story here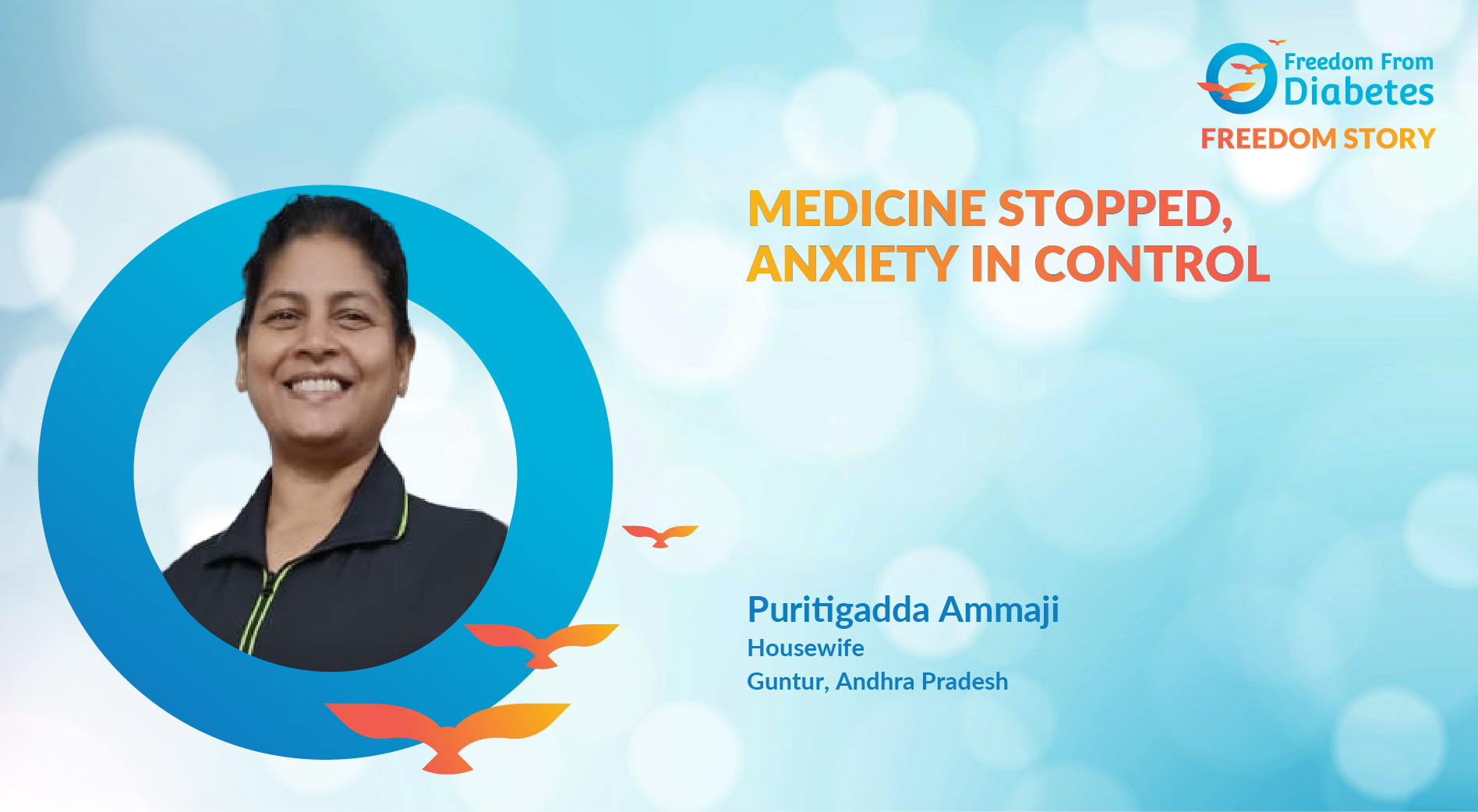 Mrs. Puritigadda Ammaji | Age- 45 Years | Guntur, Andhra Pradesh | Housewife
She is a 45 years young housewife from Guntur, Andhra Pradesh who failed to manage her sugars despite her efforts and was put on medicine. Side effects of diabetes medicines made her look for a natural solution that she found in FFD. Upon joining the FFD program she is not only medicine free but 11 kg lighter and extremely satisfied.
Read her motivational story here

6. Karabi Datta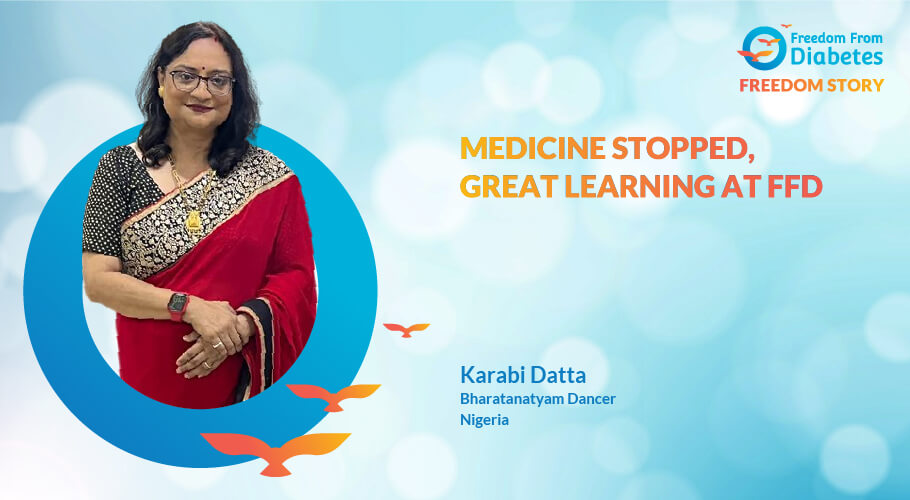 Mrs. Karabi Datta | Age- 54 Years | Nigeria | Bharatanatyam Dancer
She is 54 years young Bharatanatyam Dancer from Nigeria. Slight tingling in her hands became the reason to visit the doctor which was later confirmed to be due to diabetes. She got to know about FFD through YouTube and joined it upon doing research. She is very happy as is free from medicines and saved herself from complications.
Read this reversal story from Nigeria which will inspire you.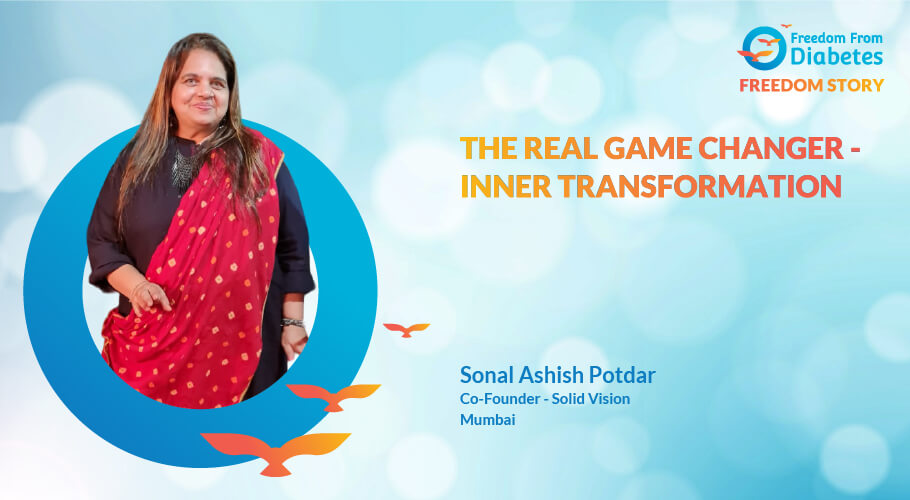 Mrs. Sonal Ashish Potdar | Age- 53 Years | Mumbai | Co-Founder - Solid Vision
She is a 53 years young Co-founder of a Private Company from Mumbai. A skin problem led her to get her sugar tests done which shockingly revealed very high sugars. She had seen her near ones suffer from diabetes and did not want to go through it herself. Once she came to know about FFD she immediately joined it and has not seen back. She is not only free from medicines but a more energetic and enthusiastic person now.
Read her total transformation story here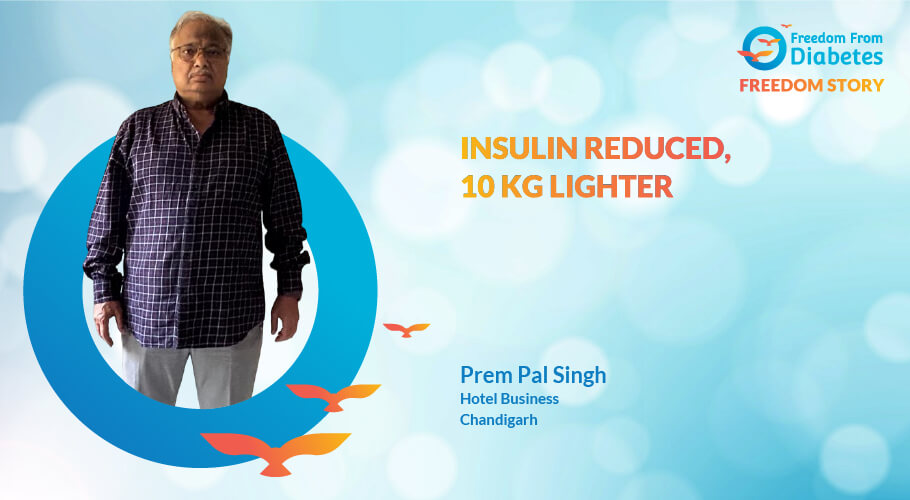 Mr. Prem Pal Singh | Age- 66 Years | Chandigarh | Hotel Business
He is a businessman from Chandigarh whose diabetes was diagnosed 31 years ago in 1991. He was on 30 units of insulin along with medicines for cholesterol and BP. Seeing his friend's remarkable progress with FFD, he too joined it. A dramatic reduction in his insulin dose has given him the confidence of becoming medicine free. He credits all this to FFD.
Go through his journey of progress here

9. Fatima Alam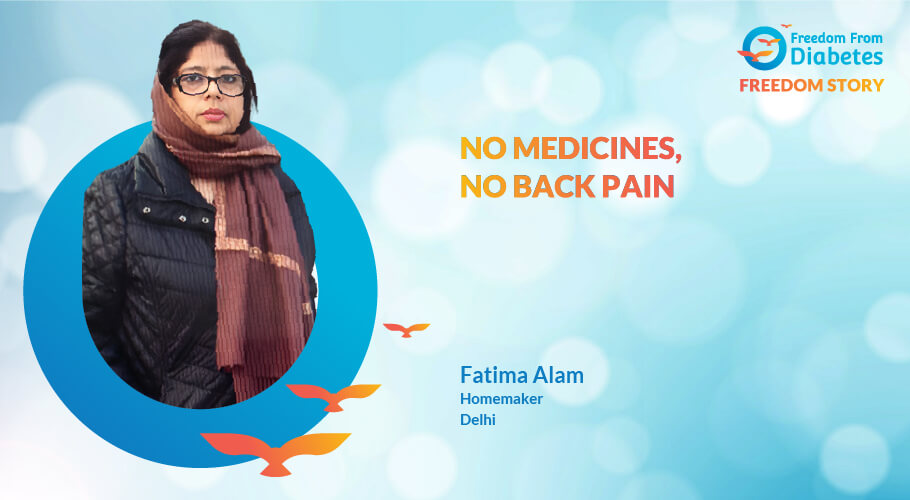 Mrs. Fatima Alam | Age- 61 Years | Delhi | Homemaker
She is a 61 years young homemaker from Delhi who discovered her diabetes in 2015. Back pain also was another problem that she suffered for a long time. Coming to FFD became a boon to her as she has successfully reversed both diabetes and back pain.
Read her interesting story here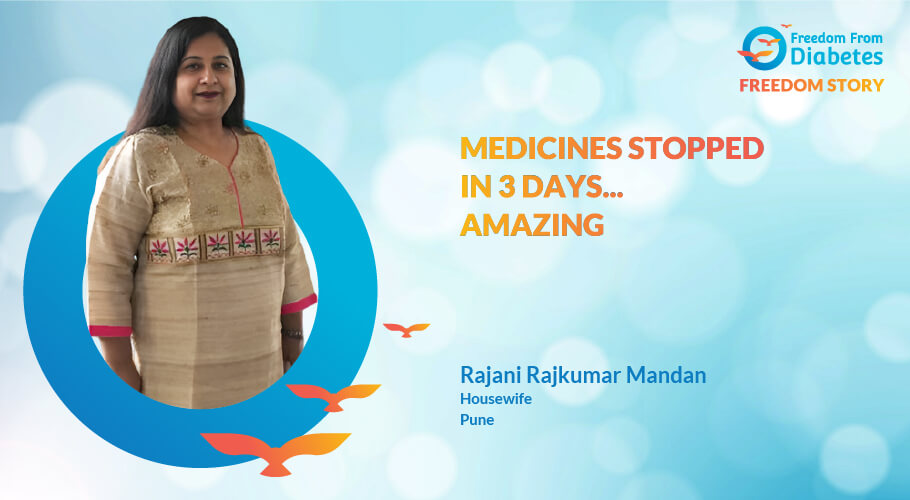 Mrs. Rajani Rajkumar Mandan | Age- 54 Years | Pune | Housewife
She is a 54 years young housewife from Pune. Diabetes got confirmed after she saw her doctor for a full-body burning sensation. The inner urge to remain fit, healthy, and free of medications led her to FFD. She feels she is lucky to have been associated with FFD.
Read her story to learn how she reversed diabetes and became super energetic with FFD's help.


The above 10 examples show us that Diabetes Reversal is possible with the right knowledge, guidance, and support. Freedom from Diabetes expertise in this. Not only diabetes but FFD also help people in reversing their lifestyle disorders.

With a successful number of 13500+ free from diabetes medicines, 3 lakhs kg total weight lost, 2300+ free from cholesterol medicines, and 1000+ free from hypertension medicines, we aim to make 1 lakh people free from this disorder (diabetes) by 2030.
Attend our Discover Reversal Session to get an overview of how diabetes and obesity reversal happens. Join our one-year type 2 diabetes reversal program, Holistic Transformation Program, and begin your Life 2.0 - a journey towards real health.